Digital Marketing Executive [JOB POSTING]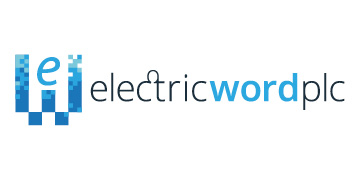 Are you an innovative and experienced digital marketer? Join our fast paced and dynamic team – this is a fantastic opportunity to be a part of planning and implementing a digital marketing strategy for Speechmark Publishing and play a key role in the success of our apps as well as our online hub.
We offer a competitive salary package, 25 days holiday and pension scheme as well as life assurance and income protection (health) insurance.
The Person
You will be self-motivated and results driven, able to manage analytics to assess the performance and effectiveness of our apps across both the UK and US and will drive industry profile through PR and awards. A clear understanding of the app market as well as the publishing industry will be beneficial. An in-depth understanding of social media, strong written communication and analytical skills are essential.
This position is the cornerstone to our successful digital publishing strategy. You will be working closely with the Marketing Manager to plan and implement a marketing strategy for our speech, language and communication apps as well as our online Hub. You will draw on your experience in marketing promotion, digital advertising, social media marketing and PR to drive downloads and user engagement.
The Company
Speechmark publishes high-quality, practical resources for education, health and social care. Our resources cover speech and language therapy, special needs, elderly care, emotional and mental health, and social and emotional skills. This position is based in the Health division of Electric Word. We are an exciting, dynamic business working in the fast-changing media sector. We employ bright, enterprising people who want to take ownership of their work and be part of a hard-working but fun and emotionally intelligent workplace. We try to employ people for their potential to be excellent rather than for what they have already done, so your attitude really matters to us.
Do you have -?
At least two years digital marketing experience
Strong analytical skills
An in-depth understanding of SEO, PPC and Social media
Excellent communication skills
Great! We would like to hear from you. Please submit a CV and cover letter in application to [email protected] In your cover letter please let us know the following
Why you are suitable for the role
That you have full eligibility to work in the UK
Where you heard about this vacancy