10 things that used to be part of a publisher's day that millennials will find hard to imagine…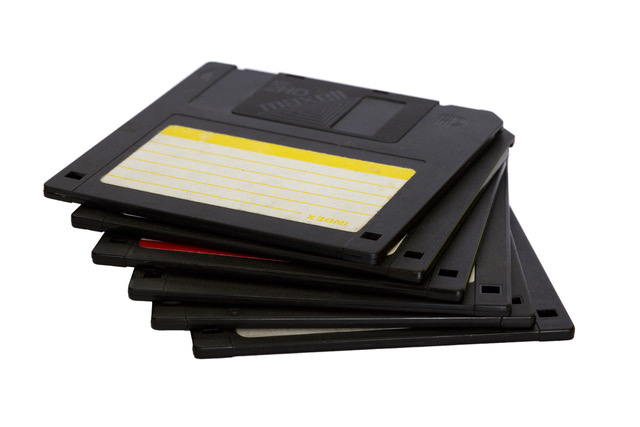 Yesterday I discovered I'd been shortlisted for the Women in Publishing Pandora prize for 'significant and sustained contribution to the publishing industry'. By the time you may read this either Kate Wilson (MD of Nosy Crow) or Justine Solomons (founder of Byte the Book), my fellow shortlistees and true titans of the industry, will have scooped the award, but they can't take this away from me.
It did get me thinking, though, that use of the word 'sustained'. It's code I suppose for 'been around a while' (and of course I have: 25 years in the industry, no less, as author, bookseller and publisher). Which prompted me to remember how much has changed in that time. Here are 10 things that used to be part of a publisher's day that millennials will find hard to imagine…
1) Ozalids
These were the very last set of proofs, created from the negatives used to make the plates for printing the book. They were absolutely toxic – light-sensitive paper coated in chemicals that reeked of burning ammonia. I remember feeling sick the first time I had to check them, but the smell grew on you, which in retrospect was probably quite a dangerous sign.
2) The NBA
Once upon a time, way back, before 1995, there was a thing called the Net Book Agreement, which meant that the publisher would set the price for a book and that WAS the price, no matter where that book was sold. Small independent bookstores could thrive alongside supermarkets and chains with bulk buying power, and authors received a decent royalty on every sale. It was of course hopelessly anti-competitive and doomed. Still, it was nice while it lasted.
3) Creating p&ls by hand
When I arrived at Oxford University Press in 1997, my predecessor Alysoun Owen had left a detailed set of handover notes including a printed 'Pub 1' template – a basic p&l for a book showing gross margin/profit over initial printing and one reprint – and instructions on how to complete it. 'You can do this in Excel,' she had noted, 'but I strongly recommend doing a few by hand so you understand how it all works.' It was superb advice. As with all technology, spreadsheets are great servants but terrible masters if you don't know what's going on under the hood.
4) Clipping newspapers
My very first job in publishing was as an editorial assistant with W & R Chambers in Edinburgh, publishers of the Chambers Biographical Dictionary. And my early contribution to that august reference work was to spend day after day in a basement room, cutting out, photocopying and filing obituaries from The Times. I still have an encyclopedic knowledge of public figures who died in 1992. Morbid, but character-building.
5) In-house checking
OUP used to have a whole corridor of desk editors. During my time at Reader's Digest our team was assigned a dedicated fact-checker, who would crawl over and verify every statistic and statement for accuracy. This was the pre-post-truth era, of course, when we thought facts and accuracy mattered. Seems quaint now, don't it?
6) Multiple bookshop chains
It didn't used to be just Waterstones (or Waterstone's, as it was then), WHSmith and The Works on the high street. In the pre-Amazon days there were Hammicks, Sherratt & Hughes, Dillons, James Thin, John Menzies, Ottakars, Books Etc and probably others that I've forgotten. Plus at least one good indie bookshop in each town. It was fab.
7) Manuscript delivery by cardboard box
Twenty years ago when a manuscript arrived in house, you knew about it. Authors had to submit two double-spaced typed copies, with lots of space for that in-house copy-editor to make their corrections and query those facts, along with a floppy disk containing the manuscript in a form you might or might not be able to access: Microsoft Works, anyone? I remember the glorious moment at OUP when Alan Davidson delivered the manuscript of the monumental Oxford Companion to Food unannounced and nearly 20 years late: he, his wife and his son each carrying an enormous cardboard box proudly in procession. An email attachment or WeTransfer link just doesn't have the same sense of occasion.
8) Visiting art galleries
There was a time when if you wanted to find just the right picture for your book cover, picture research involved actually getting up and going to a likely gallery or archive and browsing the collection. This of course took a terrible amount of time – but it was a nice way to spend an afternoon.
9) Losing your entire manuscript in a power cut
When I wrote my first book, using the Apple Macs in Edinburgh University library because I didn't own a computer of my own, there was no such thing as 'autosave'. So when my (then) boyfriend stretched out his legs at the next workstation and accidentally kicked the plug out of the power socket and the whole spine of computers switched off, I lost around 4 hours' work. The person next to me hadn't saved their thesis at all and lost the lot. Oops.
10) The single-track career
I joined as an editorial assistant, and dutifully worked my way up through the roles of assistant editor and editor to publisher. And then, suddenly, all bets were off. I skilled up in computing and became head of digital development, got an MBA and became director of innovation strategy. If I had my time again I'd seek out roles in marketing and sales (although I'm making up for that now as an independent publisher). There is no one route through the ranks these days, and no expectation or even preference that high performers will focus exclusively in one functional area (editorial, sales and marketing are particularly fluid).
As the world and our industry become more complex, our greatest capabilities are not our functional skills and experience – valuable though these are – but our ability to learn, unlearn, relearn, adapt and flex. In 5 years' time you'll be able to write your own list of 10 things that used to feature in your day-to-day publishing work but don't any more. Stay curious and enjoy the ride.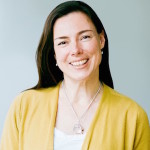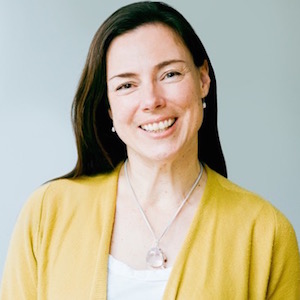 Alison Jones (@bookstothesky) is a publishing partner for businesses and organizations writing world-changing books. She also provides executive coaching, consultancy and training services to publishers. www.alisonjones.com.