Course overview
Telling your and your employer's story in a compelling and engaging way is a bigger challenge than ever at a time of hybrid meetings, remote teams and an international and culturally-diverse client base. This course will equip you with the tools to navigate these challenges and to present an effective, engaging story to any audience.
Course outcomes:
Understand where to find and how to tell business-relevant stories from the personal, corporate and client stories along with 'The Business Story Sequence'
Learn how to deliver top-class presentations by knowing and engaging your audience – from proper research, to adapting in the moment and best practices for effective follow-up.
Find out how to persuade and sell with subtlety, covering the importance of language, finding shared values and anecdotes, to the power of concision.
Prepare for unexpected moments, and handle difficult presentations no matter what.
Maximise your business storytelling into a powerful book brand and gain the habit of bold business storytelling.
Who is this course for?
Publishing professionals, business owners and entrepreneurs who are looking for ways to refresh their brand story.
Marketing departments looking to break into international markets and tell culturally relevant and inspiring stories across boundaries.
Publishing professionals seeking to improve their presentation skills to bring their work and performance to the next level.
Publishing hopefuls who are building their own brands or side-hustles and want to start strong with their brand storytelling.
Your Course Leader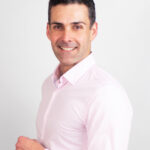 Carlos has a Degree in Journalism from the Universidad Cardenal Herrera CEU in Valencia (Spain). He speaks English and Spanish fluently, holds a Distinguished Toastmasters Award from Toastmasters International www.toasmasters.org and has completed the Introduction to Coaching and the Advanced Coaching courses with the University of Oxford Department for Continuing Education.
Carlos has been a member of the international publishing community for 18 years; he has held management and leadership roles with Taylor & Francis, Wiley, Cambridge University Press and Ingram. His area of expertise is sales of digital content in emerging markets and he has travelled extensively across Asia, Latin America and the Middle East.
In addition to learning, leadership and coaching, Carlos has a passion for public speaking and communication and he coaches individuals and businesses on public speaking.
Testimonials
"Carlos is an excellent coach and has provided very critical and an in depth insight into what it takes to become a strong public speaker. The Public Speaking event collaboration with my society was overall extremely valuable and I highly recommend that everyone checks out the new book on Public Speaking."

Fatima Javed, President, Erasmus Student Network Society
"Working with Carlos was always a pleasure. He is an excellent communicator on both a one to one level, small groups or running large 'townhall' meetings. Carlos coached me both directly and indirectly by example. The biggest lesson I learnt from Carlos was the importance of how you deliver a message and how you can turn difficult conversations into productive dialogue where all parties feel they have won."

Christopher Clarke, Sales Analyst & Salesforce Administrator, SAGE Publishing
About Instructor
Login
Accessing this course requires a login. Please enter your credentials below!