Course overview
This course is built to demystify what really matters to making the book or series you're working on a standout commercial success. Guiding you through the entire lifecycle of a bestseller – from truly understanding your author and audience at acquisition to the key pillars of sustaining success longer term – it will give you a structured and replicable pathway to the best possible results.
Course outcomes
Understand the fundamental building blocks to commercially assessing a title at acquisition
Build a clear understanding around how to position a book, from branding and messaging through to pricing and scheduling
Learn what retailers want and how to talk their language in every pitch
Understand how to structure your consumer campaign
Discover the key pillars that underpin a bestseller's momentum
Who is this course for?
From editors to sales teams – everyone who's invested in the commercial outcome of trade publishing titles
Owners of small and medium-sized publishing houses looking for ways to grow their business and maximise their key titles
Your Course Leader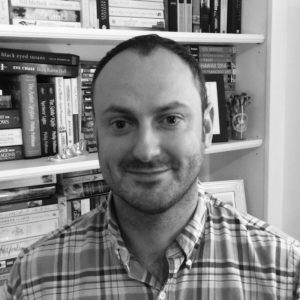 I'm Andrew Sauerwine, an entrepreneurial and consumer facing commercial publishing expert with almost 20 years' experience working across the biggest mega brands in the market. My experience covers both Adult and Children's books, Fiction and Non-Fiction ranging from Harry Potter to Fifty Shades of Grey.
I've worked for a range of publishing houses from the biggest corporate, Penguin Random House, to the fastest growth story in the last twenty years, Bonnier Books UK.
Today I run a private consultancy, with the goal being to help individuals, teams and businesses grow faster and sell smarter.
https://www.commercialpublishingconsultancy.co.uk
Testimonials
'…brings new ideas, seeks out new opportunities and will help any business successfully develop new ways of working'

Rob Waddington, Group Sales Director, Penguin Random House
'…incredibly strong on both the detail and the big picture thinking that helps to get exciting initiatives off the ground.' –

Jenny Geras, Managing Director, Bookouture
'…. would not be the sales director I am today if I hadn't worked with him…'

Mat Watterson, Cornerstone Sales Director, Penguin Random House
Need extra help from Andrew?
About Instructor
Login
Accessing this course requires a login. Please enter your credentials below!