Course overview
This course is a beginners' guide to TikTok for publishers. We'll start from the basics, such as creating a profile and learning to navigate in the app, before moving on to the principles of how to create attention-grabbing short-form video content.
We'll look at some great #BookTok creators and identify effective ways to showcase your books. By the end of the course you will be ready to create TikToks and show off your new titles to the world.
Course outcomes:
Learn about the importance of TikTok for the publishing industry – its current audience and growth rate and opportunities you can tap into.
Explore how organic content is found, liked, followed and served to TikTok users.
Optimise the process of creating TikToks, including choosing your recording length, adding closed captions and selecting your audience settings.
Get creative by adding music and text, using the timer function and incorporating special effects.
Explore the next steps to finding your niche and building your TikTok content.
Who is this course for?
Anyone in publishing who is completely new to using TikTok and would like to start creating video content. Whether you are a marketer, editor or designer, this is your starting point to learn the ins and outs of this dynamic platform.
Your Course Leader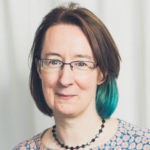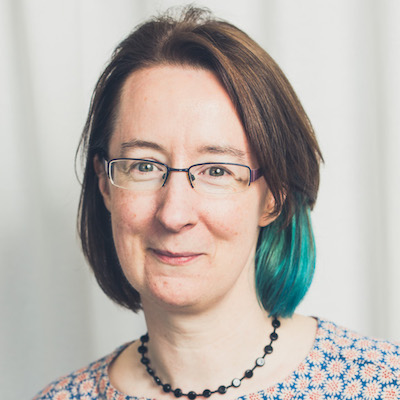 Abbie Headon commissions content for the BookMachine blog, and edits books for clients including Duckworth, Canelo and The Literary Consultancy. Abbie is also an FRSA and the author of titles including Poetry First Aid Kit, The Power of Yes, LEGO Build Yourself Happy and I'm Not Wearing Any Trousers.
Abbie made her first TikTok just before the UK entered its first Covid lockdown, and used her enforced time at home filming silly book-related videos to make people laugh. Lockdown may be over but Abbie is still TikToking at @stupidbookjokes. You can also find Abbie on Instagram and Twitter.
Testimonials
'Abbie is simply outstanding. She has a deep understanding of every aspect of the publishing process, from her unfailing instinct for the right tone for a tweet to an iron grip of schedules and budgets. It's incredibly rare to find someone with her breadth of skills and experience who's also creative and commercially savvy. (She's also one of the world's loveliest people, which is a bonus.)'

Alison Jones, Director, Practical Inspiration Publishing
'We are so pleased to have Abbie on Team BookMachine. She is enthusiastic about everything relating to publishing; and has a great grasp on current trends and what the readership will be interested in. A great asset to a publishing team, with many skills – and definitely one to watch!'

Laura Summers, Co-Founder, BookMachine
'Abbie made the process of editing my books not just painless, but actively pleasurable. She has a terrific eye for detail, an astonishing ability to choose exactly the right words, and impeccable judgment and tact when it comes to what should stay and what should be cut. She also has a fine sense of humour and is stunningly efficient. In short, she is easily the best editor I have ever worked with.'

Beth Miller, author
About Instructor
Login
Accessing this course requires a login. Please enter your credentials below!