Course overview
The role of your designer is to bring collective ideas together to create a spectacular final visual. However, they can only do this if they have been provided with enough context to be able to make those visual decisions and interpretations. So, how do you write the perfect cover brief and why is it so important in helping you achieve a great cover that will maximise your sales? This course will tell you how.
Course outcomes:
Learn what a brief should and shouldn't do
Understand how to help your designer both visually and technically
Gather ideas for presenting your brief
Who is this course for?
Marketing and editorial teams who communicate regularly with designers
Designers looking for guidance on how to ask for better briefs
Your Course Leader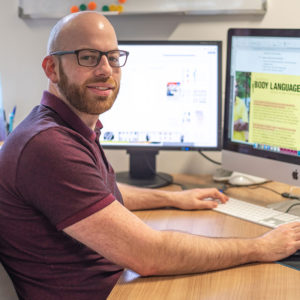 My name is Adam and I have been a designer at emc design for over 10 years. I enjoy working on some of our most complex creative projects. Over the years I have designed hundreds of covers for some of the biggest publishers around the world. I love to keep up to date with technology and creative trends. There's nothing like seeing a cover go from brief to concept then that feeling when you finally get to hold the finished book in your hands. Outside the design world I am a father and keen hobbyist. I love taking photos, filming videos and anything related to the latest technology!
Need extra help from Adam?
About Instructor
Login
Accessing this course requires a login. Please enter your credentials below!