Course overview
Amazon A+ pages are now expected for the majority of books and contribute to the discoverability and success of your title. But these take precious time and resources to create, so how can you ensure that your A+ page works as hard as possible?
In this practical course, we will look at how to ensure your A+ supports the short-term and long-term success of your title on Amazon. You will learn how to put together an A+ page which is audience-focused, packed with keywords, and can be repurposed across your marketing campaign. This course includes everything you need to create a hardworking Amazon A+ page.
Course outcomes:
Learn when to launch your A+ page and what to include to reach your intended readers
Understand the importance of keywords to Amazon's algorithm and the tools to use to help you succeed.
Consider the different modules available to create your page and explore how to brief designers effectively.
Find out how to build and review your A+ page using Amazon Vendor Central.
Boost your backlist with your Amazon A+ assets and series page.
Who is this course for?
Marketing professionals who are ready to take their Amazon A+ page to the next level, create a cohesive look for your titles, boost sales and reach the right readers.
Marketing professionals who are brand new to Amazon marketing and are hoping to learn the ropes.
Publishing hopefuls who are interested in marketing roles and who are keen to learn more about digital strategies.
Your Course Leader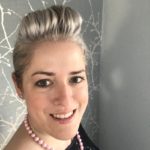 Claire Morrison is a marketing consultant with 18 years of trade publishing experience. She has worked at Vintage, Headline, Pan Macmillan, Quercus and DK. Her campaigns have been award-winning and she is Chartered Institute of Marketing qualified. She currently works with clients across a variety of trade publishers covering everything from adult non-fiction to children's fiction. She is passionate about producing sales-driven marketing campaigns which focus on the consumer; and loves getting the right book to the right person.
Testimonials
'It's such a pleasure to work with Claire, who has brought the utmost professionalism, creativity and expertise to a broad range of communication campaigns for us. I wouldn't hesitate in recommending her – simply put, she will help your books fly.'

Rob Cox, Marketing Director, Welbeck
'[Claire has] brought much-needed experience and a diverse skill set into mounting a major campaign for our new Young Adult trilogy. She's also demonstrated willingness and initiative over a wide range of tasks, bringing a good number of early successes to the marketing campaign… We've been very happy to have someone so motivated and authentic onboard.'

Macarena Mata, Managing Director, Eminent Productions
About Instructor
Login
Accessing this course requires a login. Please enter your credentials below!