Course overview
The right photo can make a product, and the wrong one can break it. So how can content creators, authors, editors and publishers make sure they (and their photo researchers) are finding the right ones most efficiently? This course will give you the tools to conceptualise, determine and brief your photographic needs in the most effective, budget-friendly way.
Course outcomes:
Consider how the chosen photos will work together with the final product – from the quality and impact of the imagery to the relevancy and cultural representation.
Learn how to get the most out of your photo brief, featuring examples of what to include as well as what to avoid.
Understand how researchers will select photos according to the brief and how to get the right imagery for your project.
Find out how the budget factors into the brief.
Discover how to make your money go further by thinking outside of the box.
Who is this course for?
Content creators or editors working with designers and photo researchers to create impactful books and other products – and who want to take their imagery/photo research briefs to the next level.
People in publishing who need to make their budget go further when planning and briefing their photographic needs for a project.
Publishing hopefuls who are interested in working in design, photo research – or even editorial, marketing and more – and who would like to learn more about what is needed for a photo brief in order to create a show-stopping design with photographic imagery.
Your Course Leader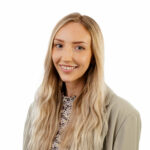 Lucy Clare is an Art buyer and photo researcher at emc design, a leading design agency for publishing. Lucy works within the Publishing Services team, which provides project management, editorial management, artwork commissioning, photo research and licensing and quality control.
About Instructor
Login
Accessing this course requires a login. Please enter your credentials below!