Course overview
All of us are public speakers now, whatever our roles, yet most of us feel nervous when it comes to speaking up and speaking out. Confident speakers have the advantage and are more likely to be promoted. From the meeting room to the conference platform, from a 121 to Zoom, if you have ever lacked the confidence to speak, this course will give you all the tools you need. There's an easy framework to follow you can start to use straight away.
Course outcomes
Learn how to prepare for successful presentations
Build your confidence in the workplace
Develop a story-telling structure for when you present
Who is this course for?
Anyone in publishing who needs to present their ideas to others: Editors, Marketers, Sales and Rights professionals, job seekers and more.
Your Course Leader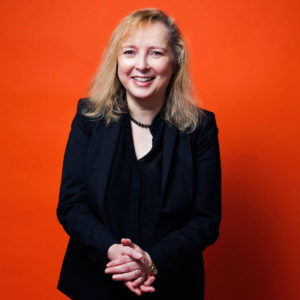 Mel Byron a trainer, coach and stand-up comedian. Mel passionately believes in joy, confidence and kindness being the keys to success in work and life.
After more than 20 years in publishing, she transferred her skills and her passion to bringing those key elements to students and audience members. Mel has spent years in front of audiences and knows it can be nerve-wracking. She has performed all over the UK, including at the Edinburgh Fringe.
Having taught and mentored all her working life, Mel now coaches in speaking and leadership skills, and her students come from diverse backgrounds, from leaders to health professionals to fellow performers.
Twitter: @TheMelByron
Testimonials
'Mel is absolutely brilliant at what she does. She brings humour and lightheartedness and still delivers value.'

Leighanne Stephens, LS Fitness
'Extremely useful for improving my self-awareness and communication skills in a business context. Highly recommended.'

AlexMingoni, TAF Consultancy
Need extra help from Mel?
About Instructor
Login
Accessing this course requires a login. Please enter your credentials below!