Course overview
In this introduction to neurodiversity in a publishing context, explore the basic accommodations we can all make to ensure neurodivergent authors have a successful publishing experience. Including clear background information on different neurodiversities, as well as practical tips on how to improve communication and practice, this course will help you provide a positive experience for your authors and deliver improved inclusion for marginalised voices.
Course outcomes:
Become more familiar with conditions falling under the umbrella of neurodiversity, and the importance of creating an environment that supports neurodivergent authors.
Understand how neurodivergence can present in different people, and the pitfalls to avoid when talking about neurodiversity generally.
Discover the main strategies that may help a neurodivergent author to write and publish successfully, including some practical tips and tricks.
Hear directly from a neurodivergent author and understand how the publishing process has looked from their perspective.
Learn some of the ways publishing companies as a whole can work to create a neurodiversity-friendly environment.
Who is this course for?
Editors and publicisits working directly with neurodivergent authors, and who are looking to better support and inspire their authors.
HR and company policy-makers looking to improve their accessibility policies.
Team leaders who want to equip their team with the knowledge to deal respectfully with neurodivergent authors and employees.
Your Course Leader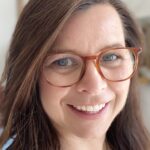 Lynda Cooper is Commissioning Editor on Jessica Kingsley Publisher's autism list, focusing on titles for parents, women and girls. Lynda has worked in publishing for over 20 years, including roles in marketing and digital strategy, and is also Lecturer in Publishing at the University of Plymouth. Lynda can be found on Twitter at @suddenlycolour.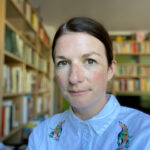 Eliza Fricker is a neurodivergent illustrator, author and mother. Her books include The Family Experience of PDA: An Illustrated Guide to Pathological Demand Avoidance and the forthcoming Can't Not Won't. Eliza also writes and illustrates a blog, Missing the Mark, a deeply personal exploration of a mother's journey navigating the education system and everyday life with a child who can't go to school.
Testimonials
"Lynda was the logistical and emotional backbone behind the publication of my book Safeguarding Autistic Girls: Strategies for professionals. As an Autistic writer and a survivor of trauma, without Lynda's neurodiversity knowledge it simply wouldn't have been possible. Lynda always explained processes step-by-step and well in advance which helped to ease any anxiety and remove uncertainty. I am indebted to her for her professionalism, which always feels so personable and safe."

Dr Carly Jones MBE FRSA, author of Safeguarding Autistic Girls
"As a nervous author I felt instantly at ease with Lynda as she quietly and quickly showed just how easily editors can amend their way of working to support neurodivergent authors like myself. It wasn't in the way she screamed her support from the rooftops but rather the subtle switches that I recognised as putting me at ease in a way that felt effortless throughout the entire process."

Sarah O'Brien, author of So, I'm Autistic
"I am an autistic writer new to the world of publishing. I have worked with Lynda directly in her role as a commissioning editor, from book proposal through to production. She consistently showed throughout our time together an understanding of the issues I was experiencing as a neurodivergent writer. Lynda was always there to provide reassurance, support and guidance."

Dr Chris Jarrell, author of Autism and Buddhist Practice
About Instructor
Login
Accessing this course requires a login. Please enter your credentials below!