Course overview
Publishing companies and their marketing teams spend a lot of time crafting the perfect social content strategy but often forget one of the most valuable tools in their arsenal when it comes to connecting with readers and book buyers – email.
In this course, we'll break down the importance of emails and newsletters as well as their growing impact on the world and the publishing industry. You'll gain a practical understanding of writing a bookish email or newsletter, tips to improve your copy, best practices to keep in mind, and some inspiration to help you craft your next email or newsletter.
Course outcomes:
Understand the importance of a clear, well-thought out email and newsletter strategy for publishers and their authors.
Discover the right length for a good subject line and how to write complementary preview text.
Establish the key copy elements of a good publishing or author-led newsletter and email.
Learn the best practices and technical tips for emails and newsletters, from accessibility and the length of your copy to using replies and optimising your footer.
Find out how to generate ideas to implement in your own campaigns, inspire your next newsletter and take your emails to the next level.
Who is this course for?
From marketing to editorial, the art of a great email or newsletter campaign can be appreciated across the publishing industry. Whether you're looking to refresh your strategy or build from the ground up, this course has all you need to hit send with confidence.
Publicists running author newsletters and who are looking to engage their audience and increase the likelihood of conversion.
Publishing hopefuls interested in working in marketing, and who would like to learn more about the importance of email marketing and the effectiveness of a strong strategy.
Your Course Leader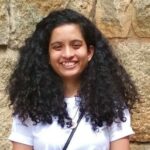 Nia is a copywriter and content marketer with experience writing for brands like Penguin Random House UK, Google, YouTube, and TikTok, among others. She specializes in simplifying complex topics and making content engaging for a wider audience. With a special passion and skillset for creating newsletters, she fuses copy and marketing to create engaging campaigns for global companies, brands, and entrepreneurs. Nia holds an MA in Creative Writing from the University of Exeter, UK
Follow her on Twitter @sleepyhollowkid and Instagram @perceptivemadness.
Subscribe to Nia's free newsletter that explores non-controversial topics like money, hustle culture, toxic productivity, etc.: niacarnelio.substack.com.
Visit Nia's website: niacarnelio.com
Testimonials
'Nia is a highly skilled copywriter; writing, building, and managing a brand newsletter for over three years. Nia has created an engaging brand tone of voice and honed newsletter themes to tie in with publishing launches and cultural moments, resulting in above benchmark open rates and subscriber retention. Nia is also brilliantly organised, a great communicator and wonderful to work with.'

Clare Blanchfield, Marketing Manager, Penguin Random House Children's
'It's been a pleasure working with Nia on my projects. She is open to feedback, is a problem solver and is an integral part of our copy team. She is skilled in handling both B2B and B2C copywriting. I would recommend her to anyone who is looking for a professional writer with the skill to adapt to the project at hand.'

Shreya Shetty, Regional Director APAC, Pitchday
About Instructor
Login
Accessing this course requires a login. Please enter your credentials below!