Marketing Manager, Ingram Content Group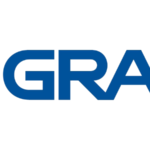 Website Ingram Content Group
Ingram Content Group UK Ltd ("Ingram") connects people with content in all forms. Providing comprehensive services for publishers, retailers, libraries and educators, Ingram makes these services seamless and accessible through technology, innovation and creativity.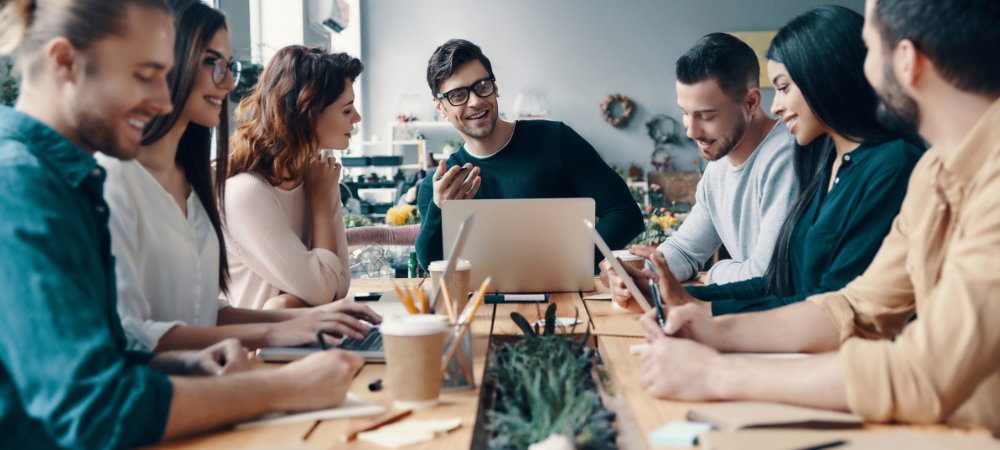 Hybrid working option – 2 days home, 3 days office based.
Management and oversight of Ingram wholesale services to retailers and representing Ingram Publisher Services (IPS), Academic Services at key conferences and events.
There are two parts to this role.
Work in collaboration with the entire distribution team to deliver highly innovative UK wholesale marketing, IPS distribution, branding and content management, raising the profile of the company and simultaneously helping to drive new retailer accounts and wholesale growth.
Represent content from Ingram Academic Services (IPS-Academic), attend conferences, represent both the publishers and their content at various events.  This requires the production of a catalogue and develop new ways of promoting content to the intended audiences (retailers, academics, libraries, relevant interest groups etc.)
Essential Job Duties:
Responsible for managing the branding and marketing of UK Wholesale, ensuring consistency of style, tone, and voice across the different businesses
Representing IPS-Academic at various events, conferences throughout the year.
Support and guide commercial and strategic interests of the company through unique, highly creative campaigns and collateral in collaboration with the UK wholesale and IPS, where necessary
Provide ongoing impetus for the vision for the company, including encouragement of a highly innovative, highly productive internal culture with an eye on the future of both the organisation and industry
Close liaison with the Channel Sales Manager and Client and Customer Services to provide carefully targeted, unobtrusive marketing towards valuable new business pipeline prospects
Work closely with the wider Ingram UK Marketing Team to effectively market other intersecting ICG services in a cross-marketed way that makes most sense to IPS / Ingram UK wholesale
Sales and content marketing: day-to-day management of social media sites with a focus on driving engagement and promoting both IGC and client publisher interests. Creation and dissemination of social collateral designed to advance the commercial concerns of Ingram Development of presence on new social platforms, especially in international territories where Ingram has global POD agreements likely to be advantageous to IPS / Ingram UK distribution clients
Monthly accurate reporting on social media in a meaningful way to managers and senior managers
Digital marketing: collation, editing and aesthetic management of three newsletters – to publisher clients (b2b), monthly – to public subscribers (b2c), monthly, and to IPS / Ingram UK distribution staff (internal), quarterly
Build and maintain easily accessible email contact lists useful to the business in compliance with GDPR and other privacy laws
Design and schedule relevant promotional email signatures
Creation and execution of online (non-social) digital campaigns designed to boost the profile of IPS / Ingram UK distribution, especially around key industry events
Design of IPS / Ingram UK website, and copywriting of the same for style and consistency
Event marketing: production of print and physical collateral for all attended events, including flyers and spec sheets. Attend events as needed to market effectively via social, developing strategies for how best to represent the company (e.g., livestreaming, interactive Q&As etc.)
Design, copywrite and produce ads for print wherever appropriate, including for customer-facing IGC materials
Copywriting and design of internal, client facing support materials, company stationery, business cards etc.
Report into MBDs as required
Identification of sponsorship and membership opportunities for IPS / Ingram UK distribution
Proactively seek out and create opportunities for thought leadership on book industry websites and publications for whole of the IPS / Ingram wholesale UK management team, plus arrangement of speaking and seminar opportunities wherever available
Ongoing research of general best practice via the marketing and advertising industry, and implement it through IPS / Ingram UK distribution output
Competitor intelligence and analysis: compile quarterly, and build internal database, detailing developments at other UK and international distributors, countering via marketing wherever possible
Qualifications
(Typical Experience, Typical Education, Knowledge/Skills/Abilities):
Education:
Degree or CIM qualification in marketing plus 3-5 years experience in a similar marketing role.
Experience:
Understanding and experience of Management of corporate identity and branding, tradeshow and event management.
Budget management and reporting.
Working with the media.
Skills:
Be computer literate
Excellent communicational skills are required at all levels; both verbally and written
Resilient
Positive team player – Display positive, cheerful and proactive behaviours
Self-starter
Attention to detail.
Clear understanding of branding and marketing principles.
Ability to manage and coordinate multiple projects.
An aptitude for critical thinking and problem solving.
An ability to create a marketing opportunity.
Self motivation in the development of marketing expertise both in theory and application.
Effective time management. Balance needs of role and prioritisation of tasks, especially with regard to time-sensitive matters
PC literate – Microsoft office suite- Excel, Word, P/Point
Knowledge of Databases
Undergo continuous personal and professional development in order to ensure you are equipped with the knowledge and skills necessary to provide services to our clients
Undergo ongoing training in the use of IPS's systems, and to train to use new features of our systems as they are developed.
Excellent spelling and grammar
Essential Physical Demands:
Ability to work flexible hours if required.
Standard office environment and a mainly sedentary role.
Ability to travel as required.
Additional Information
Company Bonus Scheme
Pension Scheme
Life insurance
Sickness Scheme
Medical Benefits
Free Drinks on site
Free Parking in Milton Keynes
Long Service Awards