Virtual Event
Wednesday Wisdom: Live Interview with Agustina Casal (Ingram Content) and Kelli Fairbrother (xigxag)
30 June, 2021 @ 1:00 pm

-

1:30 pm

BST

Virtual Event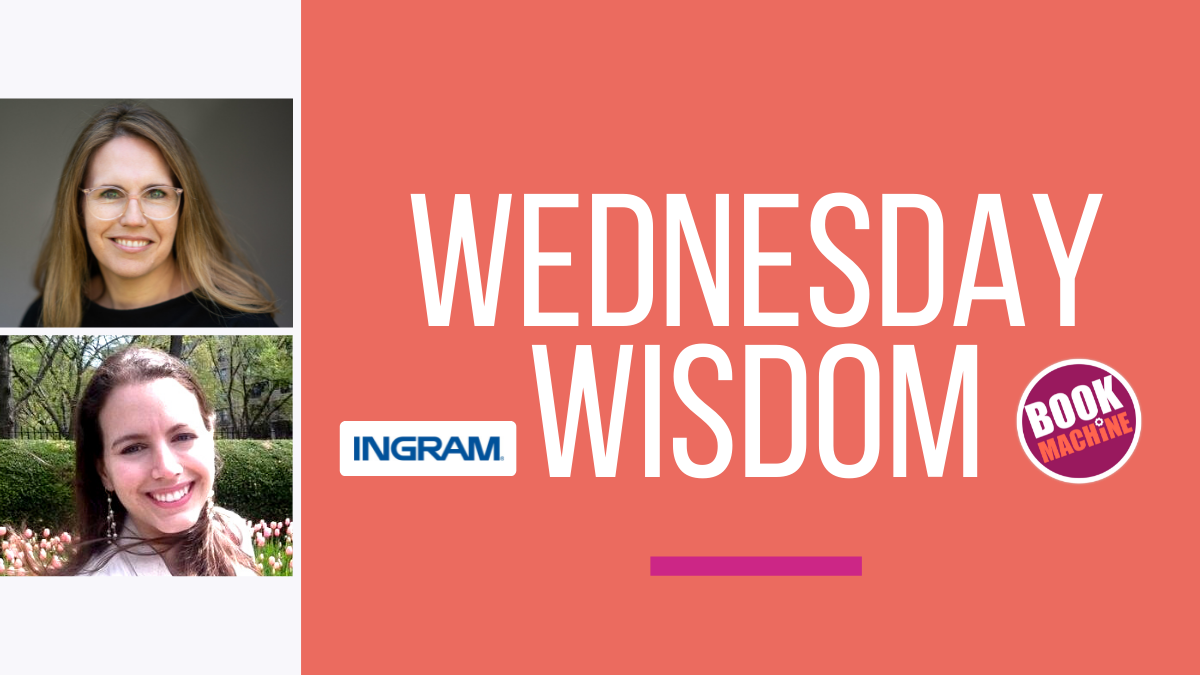 On Wednesday 30th June from 1–1:30pm BST, come along to our Wednesday Wisdom Q&A session with Agustina Casal, Senior Manager of Digital Sales at Ingram Content Group, and Kelli Fairbrother, co-founder and CEO of xigxag, to talk all things audio distribution with Ingram's CoreSource platform.
With audio achieving sustained growth post-lockdown, there's never been a better time to discover new, innovative tools for getting this new format to readers.
Tune into this session live to learn how xigxag and Ingram have worked together using digital solutions to bring audiobooks to millions of readers, how CoreSource helps publishers to simplify and streamline digital sales with automated distribution to retailers, libraries and audio channel partners, why xigxag has chosen not to offer a subscription model for its platform and what audio retailers can do to stand out and succeed.
You will also have the chance to ask your own questions to both Agustina and Kelli, as we will be opening up the Q&A to the audience in the last 10 minutes – so be sure to come prepared!
*This session will have live closed captioning available for viewers to toggle on or off as needed*
About Wednesday Wisdom
The Wednesday Wisdom series is designed to give you a brief, inspiring insight into the working lives and projects of publishing experts, and the help you learn more about the services that can take you to the next level. On selected Wednesdays throughout the year, take a break and join us on Zoom for live these Q&As to top up your motivation and learn something new.
BookMachine members can browse 40+ Wednesday Wisdom replays in the archives.
Want to take advantage of this member perk? Sign up to be part of the community.
---
About Agustina
Agustina Casal is the Senior Manager of Digital Sales at Ingram Content Group where she is responsible for leading the digital strategy for CoreSource Plus and all the publishers it supports. Agustina started her career in publishing at the Perseus Books Group in 2007. Since then she has taken on a variety of roles focusing on marketing, communications, digital strategy and international operations. Agustina has lived in Buenos Aires, London, Panama and Montreal, before making New York her home. Currently on her nightstand is a collection of train-themed children's books that her two young sons insist on her reading to them every night.
About Kelli
Kelli Fairbrother is co-founder and CEO of xigxag, a UK-based startup aiming to revolutionise and democratise audiobooks. She started xigxag with a former colleague after missing out on the brilliant infographics that should have accompanied Hans Rosling's Factfulness audiobook – especially given how easily they could have been integrated into the experience.
She has spent nearly all of her business career at the intersection of consumer brands and technology, starting at McKinsey and then at Whitbread, where she precipitated and led the launch of the Premier Inn brand into Germany. Kelli lives in London with her husband and two primary school children – both keen readers and listeners.
Follow xigxag on Facebook, Twitter, Instagram and LinkedIn.
About Ingram Content Group
Ingram Content Group's audiobook distribution provides access to the leading audiobook retailers including Apple Books, Audible, Findaway, Google Play, Hoopla, OverDrive, Libro.fm, Kobo, and more. Get your audiobooks in front of millions of users worldwide, plus enjoy our fully-managed CoreSource Plus program including: managed, automated distribution to audio retailers & library suppliers; direct connections to audio channel partners spanning 100+ countries; comprehensive, normalized sales reporting; and simple integration with your current ebook distribution strategy.