Virtual Event
Talking Tech (BookMachine Unplugged Online 2022)
11 May @ 6:00 pm

-

7:00 pm

BST

Virtual Event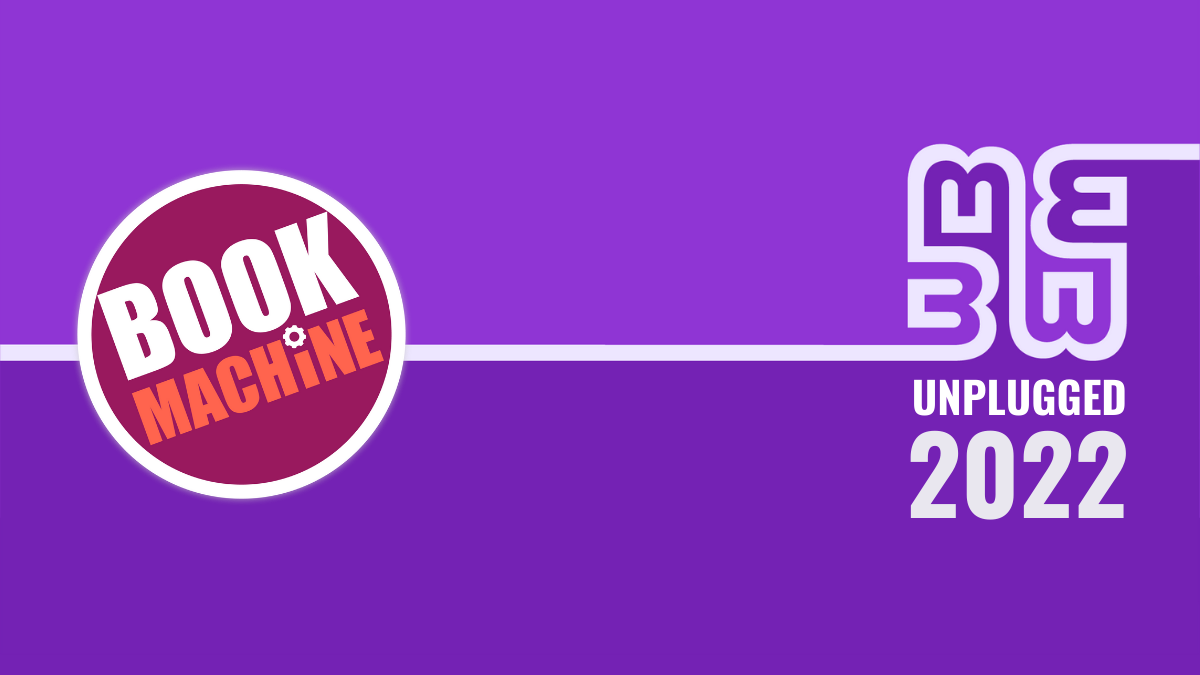 Thanks to our Tech Stream sponsors: Typefi, Bookalope, MetaComet, Unite the Union and Shulph
The science of reading: How data can change how we publish
Reading books is seen as a deeply personal experience where the only feedback is a good or bad review. Imagine if you could find out how much your readers actually read, where they struggled, when they dropped out, and what they share with their friends to help improve your publishing programme?
This kind of intelligence can transform the publishing process from commissioning through to marketing and sales. It can help publishers develop and build habit forming products, bring readers back into books, and push completion rates up.
Join BookMachine Editorial Board Member Emmanuel Kolade and a range of expert speakers on Wednesday 11th May 2022 from 6-7pm BST, to hear how you can build engagement techniques for your books using data and analytics. This discussion will take you beyond the standard industry sales data and will consider the challenge of how we send our products off into other proprietary systems which has prevented us from understanding so much for too long. Hear about the experience of other sectors, discover existing initiatives within publishing, and identify what you need to know to turn casual readers into avid advocates. 
Usage data can illustrate the attributes of successful titles. And if we apply this scientific approach to understand reading, we can transform writing, commissioning and sales.
Talking Tech will sit within the Tech Stream, which runs throughout 2022. In the Tech Stream, you can find upcoming events, interviews, details of our Stream sponsors, blog posts and resources to help you learn new skills and develop in your career.
About BookMachine Unplugged 2022
The Unplugged Online event series is designed to help inspire you, build on your knowledge and reveal exciting new ideas for you to harness when you're back at your desk.
The theme for this year's series is the "Year of Change". Together with our guest speakers and hosts, we'll be inviting you to discover more ways to lead the way, shake up the industry and create positive change for all.
If you're a publishing professional who craves an explosion of insights, top tips and advice from industry people – always in a strictly social and informal setting – BookMachine Unplugged is for you.
Browse the other BookMachine Unplugged 2022 events here.
Ticket details
This event is £5 +VAT or FREE for BookMachine Members. Log in to your member account before booking and your discount will be applied automatically at checkout.
Become a BookMachine member for £10/month and book onto all six events in the series for free.
Can't make it to the live event? A recording will be available for all members and ticket holders to watch after the event. Be sure to book your place in advance of the event* to receive the link to the replay!
*Please note: The recording won't be available to sign up to receive after the event has ended. Advanced registration is required.
Accessibility information
This is an online event and will take place on Zoom webinar. Please be sure to book your ticket to receive the Zoom link to tune into the event on the day.
Live closed captions will be available throughout the event for viewers to toggle on and off. Edited captions and transcripts will also be available with the recording for members and ticket holders to access after the event.
We will also be live-Tweeting this event from @BookMachine on Twitter, using the hashtag #BookMachine.
---
Your host
Emmanuel Kolade, Managing Director of Shulph
Emmanuel is a digital technology executive with nearly two decades' experience across sectors and household brands. He is managing director at multi-format book retailer Shulph. His mission is to design a future that helps people absorb new knowledge easier and faster, so that more of us can increase our capacity to accelerate the world's collective growth. 
Follow Emmanuel on Twitter
@ekolade
The speakers
Tim Hodson, Consulting Manager, Talis
Tim has a background in creative problem solving and information management in the Higher Education sector. He has worked for Talis for 15 years in a variety of roles which have data as a common theme. The question "is it possible to…?" has many endings, and answers usually involve moving data from one system to another, helping systems talk to each other, or helping humans to understand systems by counting things appropriately. His desk plaque reads "Fixer of Everything"!
Follow Tim on Twitter @timhodson
Catherine Etienne, Associate, Frontier Economics
Catherine is an Associate in Frontier Economics' Public Policy practice and the co-author of the report to the Publishers Association: People plus machines: The role of Artificial Intelligence in publishing. Catherine is an experienced economist with over ten years' experience conducting innovation policy evaluations and market studies to inform government and other organisations of barriers and opportunities for its participants.  As well as her work for the Publishers Association, she has recently advised the Department for Digital Culture Media and Sport, the Arts and Humanities Research Council and UK Research and Innovation on their policy and programmes relating to digital investment, regulation and driving growth in the Creative Industries.
Ibrahim Bashir, Technical Project Manager at EDUCATE Ventures Research Ltd
Ibrahim is Technical Project Manager at EDUCATE Ventures Research Ltd., founded by Professor Rose Luckin, a London hub for start-ups, researchers and educators developing evidence-based educational technology. Ibrahim is a Fulbright fellow and has a Masters in Computer Science from Louisiana State University. His work in the last 9 years has focused on the intersection of Big Data, Machine Learning and IoT.
Follow EDUCATE on Twitter @Knowldgillusion
---
Find out about our partner for Talking Tech

Typefi
DO MORE by automating your content production. Professional layouts that take mere minutes, instead of months? It's possible, with Typefi! Typefi is a world-leading automated publishing platform built on Adobe InDesign Server, that enables your team to rapidly produce content using dynamic InDesign templates, and design-driven intelligence. Typefi is designed to streamline in-house production, saving your team time, money, and layout headaches. Creating content for print or online, e-books, HTML, XML? Do it all from a single source of content! Working in Word, an online authoring platform, or assembling modular content from a CMS? Typefi seamlessly pulls content from wherever you manage it. You maintain creative control, while your Typefi software smoothly takes care of all the typesetting drudge work. Say goodbye to manual errors, time-consuming layout changes, reformatting for different outputs, and waiting for outsourcers to deliver revisions—create perfectly-designed content every time, fast!
Visit typefi.com to learn more.
Related Events