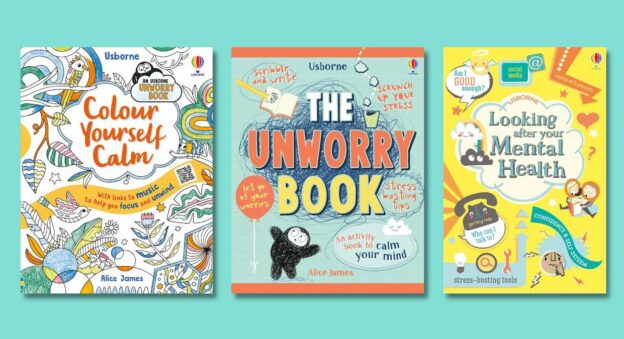 Marketing non-fiction, baby and activity books with Usborne
The BookMachine Creative Agency worked on two major summer campaigns for Usborne Books – one centred around mental health in May 2022, followed by an environment campaign in June. In tandem, the team continued to manage paid social media and Amazon work for Usborne's non-fiction, baby and activity titles.
100k
parents reached
parents reached
1.2m
combined influencer following
117k
Facebook views
parents reached
2.2k
Facebook links clicked
"I simply can't recommend BookMachine highly enough – the head office staff and the consultants have been outstanding."
– Carol Farley, Head of Marketing, UK – Usborne Publishing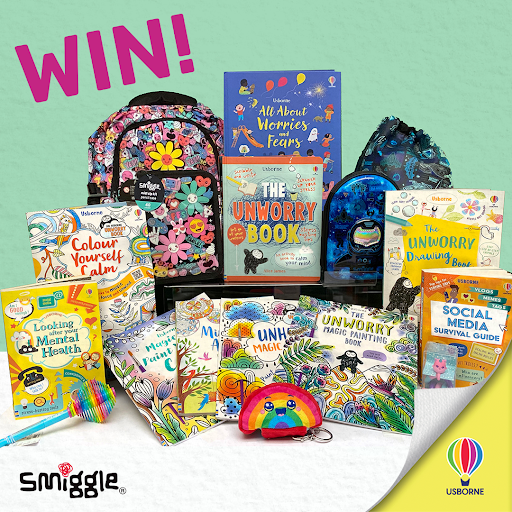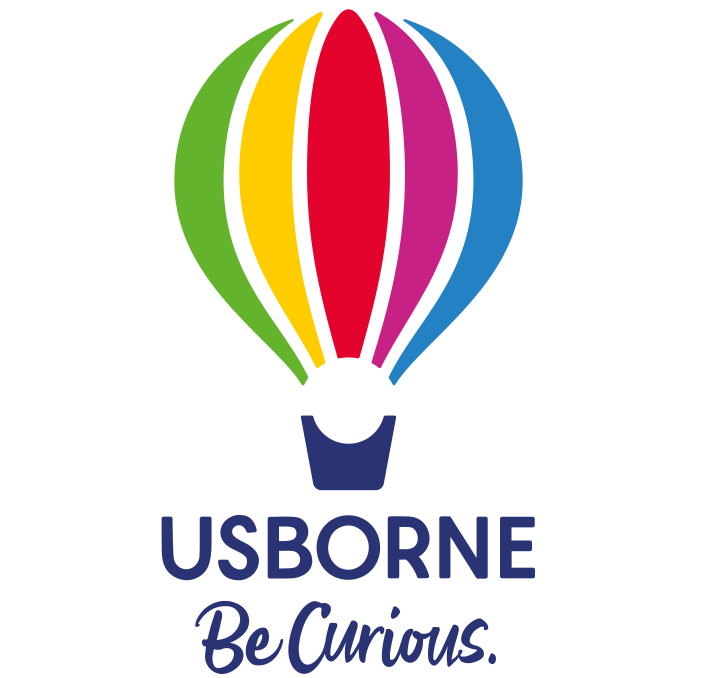 The team implemented eye-catching and far-reaching activity, which included:
Securing a major Instagram competition with children's stationery brand, Smiggle. The competition reached over 100k parents and received over 8k entries, generating awareness of Usborne's mental health titles. This activity was completely free!
Co-ordinating a targeted influencer mailing, featuring key titles and a fidget pen from Smiggle which was shared by leading parent and teacher influencers with a combined following of over 1.2 million.
Creating stand-out Facebook ads for a range of titles and campaigns including: Easter, the Queen's Jubilee, That's Not My…, Don't Tickle and Mental Health. Our mental health book ads specifically reached over 117K engaged consumers and have generated over 2.2K link clicks with an average cost per click (CPC) of £0.18 – for context, the average CPC targeting 'Books for Kids' audience is £0.37.
Co-ordinating metadata improvements, description updates and A+ content across numerous titles and brands to increase sales conversions of Usborne's non-fiction, baby and activity titles, with a particular focus on the Amazon platform.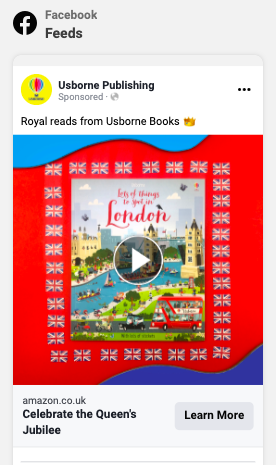 Do you want to make an impact with your non-fiction, baby and activity titles?
---