This week in literary prizes: uh, all of them, apparently
Big week for literary prizewinners, particularly if you're funny, a woman writing in English and/or a resident of the Commonwealth who's done an especially good job of evoking a sense of place: the Wodehouse, Orange and Ondaatje prizes have all announced this year's victors over the past three days. Since no single person won all three, we can therefore surmise that there are no funny British women who write with a keen sense of place, or something equally specious yet rabble rousing. That's how the internet works, right?
The widely beloved Terry Pratchett finally landed his first Wodehouse Prize with his fourth nomination, winning for Snuff, his most recent Discworld novel and fiftieth book overall. He follows in the comedic wake of past winners including Will Self, Christopher Brookmyre and… I'm sorry, it says Ian McEwan here. Oh, you know what those Wodehouse Prizers are like, always on, always having a laugh! No, seriously guys, who else has won in the past? What? McEwan won a prize for being funny before Pratchett? What a joke.
Elsewhere, debut novelists won the day. Barely a week after the phone company revealed this would be the last year it sponsors the award, the 2012 Orange Prize for Fiction went to American author Madeline Miller for The Song of Achilles, her Ancient Greece-set same-sex love story. Former classics teacher Miller beat the likes of Ann Patchett, Anne Enright and a few other authors not called Ann(e) to the accolade with her decade-in-the-writing debut, and joins the storied ranks of past winners including Lionel Shriver, Zadie Smith and Andrea Levy.
Meanwhile, this year's Ondaatje Prize was presented by the Royal Society of Literature to another first-time author, India's Rahul Bhattacharya, for his The Sly Company of People Who Care, the prizegivers bestowing particular acclaim upon the novel's evocation of Guyana. And a £10,000 cheque. But mostly, y'know, the great acclaim and such.
literary prizes, Madeline Miller, Ondaatje Prize, Orange Prize, Rahul Bhattacharya, Terry Pratchett, Wodehouse Prize
---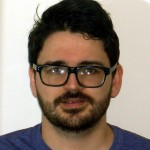 Chris Ward
Chris Ward writes and says things about books and music and films and what have you, even when no one is reading or listening.
He was chief hack and music editor of webzine
Brazen
from 2006 to 2010, and hosted
Left of the Dial
on Subcity Radio from 2008 to 2011.
He can be heard semi-regularly on the podcast of Scottish cultural blog Scots Whay Hae ('20th best website in Scotland!' - The List), and in 2011 founded
Seen Your Video
, a film and music podcast and blog based in Glasgow. He has a Masters degree in Scottish Literature from the University of Glasgow that will never have any practical application. You are on a hiding to nothing if you follow him on Twitter expecting any kind of hot publishing scoop.
Follow @iamchrishello
---