Publishers implanting technology both inside and outside their businesses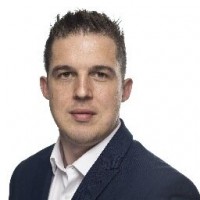 This is a guest post from Tom Chalmers, Managing Director at IPR License, on technology, rights and licensing. 
October was, as expected, a busy month for the business. We had the pre, during and post Frankfurt Book Fair activity to deal with and we were also heavily involved in the Digital Book World (DBW) spotlight series that focused on rights solutions.
This month long schedule of rights-related activity, from blog posts through to webinars, really underlined the breadth and scope of this important sector within the publishing arena. With international publishers actively looking for more ways to license their works in existing and emerging global markets, whilst also protecting their works from unauthorised use, it's clear that education and knowledge remain key to maximising revenue streams within this channel.  Especially when combined with technology.
In past articles I've constantly referred to ways in which technology – specifically online platforms and marketplaces – can help publishing houses best monetise their global rights and licensing business and this was the basis of one particular webinar with DBW. To complement this in the session there was also a focus on some of the many new tools, for example digital watermarking, to help protect digital assets and intellectual property out in the market.
In a modern publishing environment, businesses of all sizes have to be effective in their online activity and when introducing a range of technological solutions – be this websites, platforms, communications, internal systems, when combating digital piracy or in the management of metadata. Implementing a cohesive and well-managed tech solution can help improve sales, marketing and licensing business, as well as helping to streamline many business costs.
Publishing can, at least from the outside, be seen as very 'traditional' but, from conversation we've been having with members and potential new partners, more and more publishers are embracing the technological evolution. This was underlined by the presence of a growing number of tech-related service providers at this year's FBF. And the potential to utilise this expertise is being seen across many different sectors within this marketplace.
From a company perspective, we're engaging with many global publishing brands about updating and building bespoke licensing solutions and these will be conversations replicated across other areas of the industry. We have to keep pace with other business sectors and, looking forward, I fully expect the number of relevant tech solutions to grow in 2016 and publishers will be focused on the benefits on offer to their business.