Are yEUr rights protected? Workers' rights and the EU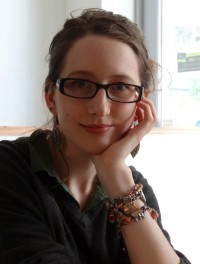 Following the EU referendum and ahead of our July event with Unite the Union, 'United, We Publish: Your pay – your say?', Jasmin Kirkbride summarises current workers' rights and how they may be affected if the UK votes Leave. 
It has become fashionable to grumble about 'EU Red Tape'. However, on closer inspection, these laws that we so easily complain about offer huge protection for workers across the UK.
Rights the EU enforces and protects
Amongst other things, EU law ensures that our government must give workers paid holidays, rights for new mothers, 18 weeks of parental leave, limits on how long we can be forced to work, protection from discrimination against religion, belief, gender assignment, sexuality, age and race.
Certain rights that seem like no-brainers now were only put in place because of the EU: for example, the law saying that if your company is sold, you are entitled to the same pay and conditions as before. The EU also ensures that if any major changes are coming up in a company, union representatives and employee forums must be informed.
Some of these laws look after us day-to-day, others you might not necessarily notice until the going gets tough. But they are there to protect us hail, rain or shine.
How leaving affects the law
The Leave camp has argued many times that these laws will continue to exist if Britain leaves the EU. While this may be true in the short term, and our rights would not disappear overnight, the future is less certain.
The UK government has not always welcomed EU directives protecting the worker. There were bitter complaints against the law stating that part-time workers should have the same rights as full-time workers, for instance. If we left the EU, the government could very easily chip away at or scrap laws like these that are currently crucial to the worker. You may think this seems unlikely but, outside the EU, governments regularly curtail workers' rights: in America for example, workers are legally entitled to no annual leave at all.
Already, the UK government is not exceptionally benevolent to workers, particularly not under Conservative leadership. Conservative minister Michael Gove has said, "membership of the EU prevents us being able to change huge swathes of law" as a reason to leave. The idea that these changes would not include workers' rights is naïve at best. Worse, current government estimates say that around 820,000 jobs are likely to be lost in the UK if we leave the EU: not a good start to renegotiations.
Other Leave camp arguments have included the idea that the EU no longer has anything to offer the worker in terms of employment rights. However this seems to be untrue as, amongst other items on the agenda, campaigners from the EU are currently trying to tackle the dreaded zero-hours contract.
Who do you trust?
Ultimately, the decision is based on who you trust to look after your rights as a worker.
With controversial issues like TTIP (Transatlantic Trade and Investment Partnership) coming to the fore, we cannot pretend that the EU is not in need of reform. We cannot rest on our laurels and assume that remaining in the EU will automatically protect our rights and our future.
But over the years, the EU has proven to offer a strong, consistent layer of protection from the whims of UK governments on a four-year turnover. That protection is something we should not overlook.
Join us for 'United, We Publish: Your pay – your say?' on the 14th July. Early bird ticket sales end 30th June (£8, instead of £15).