BookMachine April Wrap: Publishing stories from around the web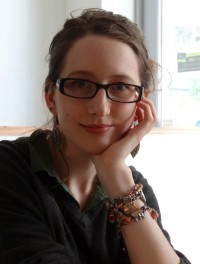 This month in publishing news, there has been an unusual obsession with the smell of books. Not only did scientists pin-point that distinctive smell of second-hand bookshops, but the Guardian discovered what you can tell about an individual book from its smell – and why the scent is so addictive.
In the bookselling sphere, Amazon once again dominated the opinions columns, as their forays into bricks and mortar bookshops continue. Plans for a second New York City bookstore, and another in Massachusetts are underway, while Seattle has been tipped as the next Amazon experiment ground.
These expansions go ahead despite the fact that bricks and mortar bookstore sales have dropped once again, and a drop in sales from some publishers, including Big 5 giant HarperCollins. The truth is, the BBC reports, that people don't have enough time to read, though a rise in library usage by young people indicates this could be a temporary blip.
Online, the Amazon's expansion into Australia is proving to be larger than expected but, in terms of eBook sales at least, they may soon face competition as, though Google Books continues to circle in "low orbit", Microsoft has launched its own digital bookstore. Even so, Microsoft have their work cut out for them, as Amazon CEO Jeff Bezos has just been named the second richest man in the world after a leap in shares that has kept investors keen, and revealed in his 2017 letter to shareholders that he has no plans for Amazon to go anywhere. What's more, Amazon has just made it even easier for self-published authors to convert manuscripts for Kindle. Both tech giants had better watch out, though, as this experimental eBook could hail a new kind of publishing entirely!
April has hailed its fair share of author drama too, not least of which with the release of letters from Sylvia Plath, claim her husband and fellow-author Ted Hughes was guilty of domestic abuse. While Hughes' widow says these accusations are "absurd", others have noted that whether or not the accusations are true, they are unlikely to affect Hughes' literary standing.  Elsewhere, Alec Baldwin has trash-talked publisher of his memoir HarperCollins over "typos and errors" he was "surprised to see." At the other end of the scale, Trapeze author David Barnett has accused writers with unpublished manuscripts of being "quitters, not failures."
It's been a big month for prizes as well, with both Man Booker International and Hugo Awards shortlists being announced, amongst many others. Significantly, Colson Whitehead won the Pulitzer Prize for The Underground Railroad, and Bob Dylan finally accepted his Nobel Prize for literature, months after the original ceremony.
In international news, Bologna confirmed an international rights show in New York for 2018; national financial woes hit the Nigerian book industry hard; CNN explored how book manuscripts are smuggled out of North Korea; the AAP honoured Hong Kong publisher and bookseller, Giu Minhai, who is currently imprisoned in China; and book piracy bites hard for Zimbabwean authors.
Finally, this month, the press has asked whether publishing has become too liberal. With Naomi Klein planning to battle Trump, Communism for Kids sparking a backlash from the conservatives, and "pawternity" leave granted to HarperCollins India workers adopting pets, you can see where the sentiment might come from. But when YA rising star Angie Thomas claims publishers "made the assumption that black kids don't read", and highlights the issues of diversity in the industry, I wonder if the question should be whether we're liberal enough where it counts.