BookMachine May Wrap: Publishing stories from around the web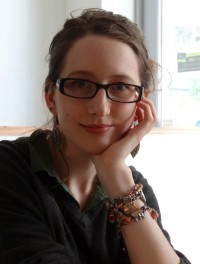 Big news from Amazon once again this month, as it hit an all-time high in the stock market and revenue from Q1 is up, prompting CEO Jeff Bezos to sell some of his stocks in the business for the largest sum yet. The tech giant's Japanese expansion continues apace and they are widely considered to be "eating the world", but all is not well with Amazon's relationship with publishing. The introduction of a new buy button programme has drawn criticism from publishers and authors alike – including in the independent scene. What's more, Amazon has this month announced and released a new book chart system, in which – perhaps unsurprisingly – their own books are notably faring better than anyone else's.
Yet all is not lost. Sales are up in other areas too with several publishers, including Simon & Schuster and HarperCollins, reporting promising first quarters. Perhaps this is what has prompted the slew of new headlines claiming digital has been trumped by print. Certainly more teething issue with ebooks are emerging, as the European Commissions' new ebook laws worry booksellers and the PA has demanded scrapping VAT on ebooks ahead of the imminent General Election.
The darlings of SFF publishing, JK Rowling and George RR Martin have dominated headlines. Martin revealed that, despite being distracted by aliens, he is planning more prequels to the already epic Game of Thrones series. Rowling apologized for killing off Snape in the Harry Potter books, and announced a new online Harry Potter Book Club, all this was not enough to protect her from the ire of Joanna Trollope, however, who compared Rowling's ego to Kim Kardashian's. Rowling isn't the only author to come under fire, however, as letters from Harper Lee have been published, revealing a less than honest Truman Caopte.
And it's not just authors who've been given a hard time: Milo Yiannopoulos has declared his intention to self-publish his memoir and sue Simon & Schuster, following months of industry furor around the controversial book.
The silver screen has made its mark in May, too, as Margaret Atwood's The Handmaid's Tale has been unveiled in it's new televised incarnation, continuing a revolution in small-screen adaptations. Meanwhile, big screen creators in Hollywood are developing a habit of commissioning films from self-published authors.
The heart of publishing itself has been full of change this month: Tim Hely Hutchinson stepped down as CEO of Hachette UK, to be replaced by David Shelley; Demos Parneros has been named the new Barnes & Noble CEO; Sheikha Bodour has been re-elected as President of EPA; Mark Allins has resigned as CEO of John Wiley & Sons; and Ian Buruma has been named the new Editor of the New York Review of Books – to name but a few reshuffles! What's more, digital reading business LoveReading.com has gone up for sale, PRH is eyeing up new offices in Nine Elms, and Pearson has announced the creation of 300 new jobs in Belfast. One can only imagine what changes the next month might bring, post-General Election.
Finally, and on a lighter note, for those seeking a little bookish romance, a new survey has revealed that readers make the best lovers. Now if that doesn't give you pause for thought…!