Is the Colouring-In Book Craze a Finite Market?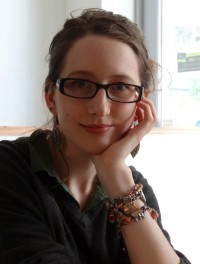 In the past year the industry has seen a new craze for adult colouring-in books flourish around the world, crossing markets and continents, as stressed-out grown-ups turn to colouring books for peace of mind.
The market has ballooned faster than the London property market, but publishers are beginning to wonder how long this growth is sustainable for. Once it stops growing, will it shrink? And what does the current obsession with these books mean for the industry overall?
Surprising trend
Colouring books for adults have been being published, sold, returned, pulped, and produced again for many years without significant success, but the past two years have seen demand for these books sky-rocket. From the US and Brazil to France and Australia, adults around the world have suddenly been buying colouring-in books like they're going out of style: last year in France alone over 3.5 million of the books were sold and Amazon's top ten lists have been dominated with colouring-in titles throughout 2015. Reports have even stated that producers of colouring pencils are actually struggling to keep up with demand.
Yet, as the year comes to a close, publishers are becoming wary. It is hard to predict how this market will continue to grow, or indeed, whether and when it might begin to shrink.
Foundation for sales
Some predictions can be made based on the truth of the marketing surrounding these books. The initial catalyst for the books' growth in popularity seems to have been the introduction of art-therapy and mindfulness vocabulary into their marketing campaigns. The Art Therapy Colouring Book, Calming Art Therapy, Colour Therapy, Can't Sleep Colouring – each of these titles is focuses on the modern obsession with trying to keep a tranquil mind.
However, some scientists and therapists are concerned about how helpful colouring-in books really are for reducing stress in adults. There is a concern that, rather than actively rebuilding the brain's wiring to have a more mindful outlook, colouring-in might instead be more of a mindless activity, severing creative potential rather than engaging with it.
Yet, despite these concerns, the evidence that colouring-in does produce a calming effect is overwhelming, especially on an anecdotal level. Certainly, most adults colouring-in regularly do claim that they see benefits in their day-to-day happiness and sleep patterns.
Whatever the scientific intricacies, at the end of the day, that consumer experience is what is most important in maintaining the colouring-book trend. If consumers find that the books make a difference, they are likely to continue colouring, buying more books, and recommending them to friends. This indicates that sales could continue steadily, even if they plateau.
Wider implications
The wider implications of this trend also bear some thinking about. There is evidence to suggest this is craze for working with your hands and engaging in a quiet activity, is part of a 'de-digitization' movement. Overcome by a constant bombardment of information and perpetual communication in the digital world, many people are looking to non-digital activities to alleviate their stress.
Moving forward, while digital is sure to remain a crucial player, especially for materials accessed in the workplace, this means that we might see a movement back to physical publications for leisurely use. Looks like there's hope for the print book yet, publishers!
This is a guest post from Jasmin Kirkbride. Jasmin is a regular blogger for BookMachine and Editorial Assistant and Journalist. She is also a published author and you can find her on Twitter @jasminkirkbride.