Not at Home for the Holidays: The writers behind bars for freedom of expression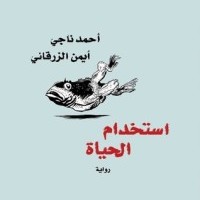 On Saturday, Egyptian lawyer and human rights activist, Nasser Amin challenged the law stating the Egyptian authorities are allowed to imprison writers who publish works that are in 'violation of the public morals'. The statement was made during the court trial of Ahmed Naji, who had an excerpt of his novel The Use of Life, published in Akhbar al-Adab magazine in August 2014. The piece contained explicit sex acts and made reference to the hashish that was used by the main characters. Under the current law, this is enough for the authorities to jail him.
Yet, Nasser Amin isn't the only writer struggling to exercise his right to freedom of expression. Every year, huge numbers of writers, bloggers and journalists around the world are imprisoned, detained, or even killed, for what they have written. Even now, at a time of year when many of us are thinking about hunkering down with family for the winter, persecuted writers are facing sentences and threats that leave them alone, fearful and in danger.
Basic human rights and PEN International
Each year on the 15th November, international literature and human rights community PEN International runs the Day of the Imprisoned Writer. First launched in 1981, the day aims to focus global attention on the plight of persecuted writers. While it brings much-needed attention to the issue, the troubles for these writers continue all year long. Many of these cases are long-standing and ongoing, requiring tireless work from PEN and organisations like it, campaigning and reporting on cases of imprisoned, murdered or missing writers around the world.
For instance, Kurdish-Iranian journalist Behrouz Boochani has now been held in Australia's offshore Immigration Detention Centre on Manus Island for two years. He has been seeking asylum in Australia since July 2013, when he was forced to flee Iran after 11 of his colleagues were arrested and imprisoned. The arrests were made in connection to reports on Iran's human rights situation and most of those taken into custody were denied family visits and kept in solitary confinement. One of those taken has even had a heart attack in his cell but was denied medical parole, despite his condition being critical.
Similarly, Chinese poet Liu Xiaobo has been in jail for seven years. He was awarded the Nobel Peace Prize whilst in prison in 2010, whereupon his wife was put under house arrest by Chinese authorities in response. She continues to be held without trial today.
Reports of similar persecutions against writers continue to come in almost weekly: in November alone, PEN has organised a call for the immediate release of the poet Ashraf Fayadh, who has been sentenced to death for apostasy in Saudi Arabia and has 30 days to appeal his sentence; they have sent out a call to action over the detention of Can Dündar, the editor-in-chief of Turkish daily Cumhuriyet, and his Ankara bureau chief Erdem Gül; and continued to condemn the conviction of veteran journalist Gao Yu, who has been sentenced to five years imprisonment in China.
Other recent reports include the sentencing of Jason Rezaian, a Washington Post reporter who has been held by the government of Iran for the past 16 months and was convicted on unspecified charges. Writers associations worldwide decried the imprisonment of over 28 Turkish journalists. Two political bloggers were killed outright in Maranhão state in just one week – and, what's worse, according to the PEN International Case List, 90% of the murders of journalists and bloggers in Brazil in the last decade have occurred when the writer is reported to have investigated alleged political or police corruption or to have opposed local officials. The list goes on.
What remains at the heart of every one of these battles, is the basic human right to freedom of expression. In 1948, the United Nations General Assembly adopted the Universal Declaration of Human Rights (UDHR). It has since become the most translated document in the world – even more than the Bible! Article 19 of the UGHR states that: 'Everyone has the right to freedom of opinion and expression; this right includes freedom to hold opinions without interference and to seek, receive and impart information and ideas through any media and regardless of frontiers.'
Those who imprison writers who exercise this freedom are not only denying them a basic human right, they are breaking customary international law. On a global political scale, this must be stopped and, on a personal level, something has to be done to help these writers.
Celebrate your right to say 'no' this Christmas
Since the Victorian era, Christmas hasn't just been a time to decorate the house and buy gifts, but also an occasion to express charity and friendship. Similarly, other winter festivals traditionally encourage reaching out to help others: Bodhi Day, Hannukah, Yule,– the secular celebration of Human Rights Day even falls in December.
With the international community in uncertain straits and the threat of censorship looming large, there could be no better time to use that festive feeling to extend support to those who are fighting for their lives, simply for being brave enough to express themselves.
This might include writing a letter of support to Boochani in amongst your seasonal cards, adding your name to the petition to free Ashraf Fayadh, sending appeals to the Turkish authorities over the arrests of Can Dündar and Erdem Gül, or to the Chinese authorities about the sentencing of Gao Yu. It could even be as simple as Tweeting to save Liu Xiaobo.
Whatever you choose, do something. We're incredibly lucky in Europe to have the right to say 'no' and stand up for what is right without fear of persecution. What is the point of having that freedom, if we do not exercise it when it is needed most?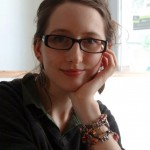 This is a guest post from Jasmin Kirkbride. Jasmin is a regular blogger for BookMachine and Editorial Assistant and Journalist. She is also a published author and you can find her on Twitter @jasminkirkbride.