Seth Godin's three charges against publishers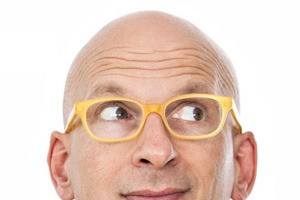 "As repressed sadists are supposed to become policemen or butchers, so those with an irrational fear of life become publishers." – Cyril Connolly
Publisher-bashing is a popular sport, particularly for authors. Always has been. We shouldn't feel too special: we're in good company along with lawyers, journalists, traffic wardens, estate agents and used-car salesmen as the punch-bag of the dispossessed and disenchanted.
Much of the bile against publishers comes from authors who feel themselves poorly served – either because they didn't get a deal in the first place or because they found the terms or the treatment less than they'd hoped for.
But just occasionally you get a really interesting, constructive anti-publisher rant that serves the book industry and society well by asking good questions and offering good ideas.
George Monbiot attacked big scholarly publishers – aka 'parasitic overlords' – in an influential Guardian article in 2011.
Hugh Howey put the boot into big trade publishers with his Don't Anyone Put Me In Charge post in 2014.
And Seth Godin did it this week on The Extraordinary Business Book Club podcast. He's an author, of course, but he spent his early career as a book packager, so he has more industry insight than most.
Here are three of the charges he levels at publishers:
1) They don't have the imagination to take risks
'In [Unleashing the Ideavirus], I gave the advice that ideas that spread, win, and that an idea that's not bounded by paper, is going to spread faster. How could I publish this as a traditional book?
I went to my book publisher, I said, "Here's the deal. I'd like to publish this book, but a) I need you to bring it out in 90 days, and b) I want to give it away for free, online."
They said, "We'd love to publish your next book, but we're not going to do it in 90 days, and you can't give it away for free, online."
I made the bold decision to take my own advice, and I refused to take this book and do anything commercial with it. Instead, I just put the entire book for free, online. 3,000 people downloaded it the first day, 4,000 people the second day. By the end of a couple months, it was in the millions.
Then I started getting email from people that said, "We hate reading this in a PDF. Where's the book?"
Because I had a background as a book packager, I know how to make a book. In three weeks, we turned it into a hard-cover, sold it only on Amazon, and it went to number 5 on the Amazon bestseller list, a book that we gave away, and that cost $40 in the year 2000.'
2) They're locked in an outdated model
'You would think that [publishers] are in the tree business or the paper business, the way they behave. They value paper books more than they value the spread of ideas… they think of the world in the scarcity model of paper. Once you get rid of that model, the opportunity for a book publisher is huge, because now, it's true, anyone can publish their ideas, but very few people can curate them, and very few people have the wherewithal to promote them. The idea that an institution of people with good taste and resources, could find ideas on Monday, edit them on Wednesday, and promote them on Friday, is astonishing, but they're just walking away from that and leaving it on the table.'
3) They serve the bookseller, not the reader
'The giant cultural problem of western book publishers is, they think their customer is the bookstore… Since that's your customer, that's who you wake up in the morning, seeking to serve… I have discovered over time that the single best way for a book to spread, is for one reader to hand it to another reader.'
You might feel some of this is unfair, but you have to admit much of it hits home.
Publishers themselves would probably be the first to admit that as an industry, we're not known for our responsive, risk-taking, entrepreneurial hustle. And to be fair, I see more and more publishers engaging directly with their readers – I'd like to think we're making progress in this area at least.
But there's much thoughtful criticism here that should challenge us. Do a quick audit: what risk-taking are you currently engaged in, and how are you learning from it? What opportunities are others seizing in your field from under your nose? What are you doing to connect directly with your readers and inspire them to share their love of your authors' books?
And if you're lucky enough to have one of those imaginative, challenging, high-maintenance authors on your list, make the most of them. Listen to what they've got to say and think about how you can support their ideas.
You might hit a home run, it might not work. But if you never try you'll never know, until your author gets tired of not being heard and goes and gets the home run off their own bat, proving one again that if you want to innovate, you have to part company with your publisher.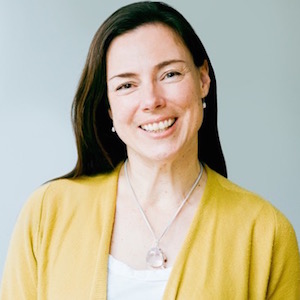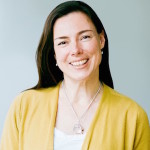 Alison Jones (@bookstothesky) is a publishing partner for businesses and organizations writing world-changing books. She also provides executive coaching, consultancy and training services to publishers. www.alisonjones.com.