BookMachine February Wrap: Publishing stories from around the web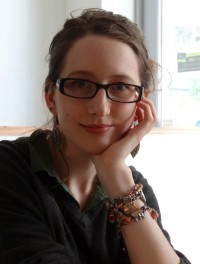 This month in publishing, booksellers have taken the spotlight, with Waterstones announcing their first year of profit since the 2008 financial crash. In fact, Bookstore sales rose 2.5% in 2016 and Amazon is determined to get in on the action, with plans to open 10 books and mortar stores across the US by the end of 2017, in a move to "solve digital retail's biggest design flaw." They are also rumoured to be scouting for shops in London. However, the footing is not even: Amazon has been given tax cuts while high street stores suffer – though, as the FT points out, UK tax law isn't actually Amazon's fault.
February has also marked the first full month of Trump's presidency. Early February saw Trump pass an executive order banning entry to the US for citizens of seven majority-Muslim nations. Publishing professionals across the board have stood up against the ban, notably Amazon CEO Jeff Bezos and former Children's Laureate Malorie Blackman. In response, Publishers' Weekly followed the lead of Penguin Random House US and Hachette Book Group US by offering to pay half its employees' membership fees to PEN America.
Members of the reading public have also registered their unhappiness, voting with their reading habits by sending dystopian fiction to the top of the bestseller charts, as well as organizing to flood the White House with books for Valentine's Day.
On a lighter note, Trump's actions have also kicked off a feud between Harry Potter author JK Rowling and television presenter Piers Morgan. Already having had to defend Harry Potter books against threats of burning this month, Rowling scored some biblical hits against Morgan before London-based Big Green Bookshop took up the gauntlet by deciding to live-Tweet the entire first Harry Potter novel at Morgan. The process would have taken 32,567 Tweets, however at the time of writing, Morgan has blocked the Big Green Bookshop and thwarted their efforts.
This has been a month in which defense of free-speech and liberal values have been at the fore: "sensitivity readers" have been highlighted; anger has bloomed in light of 2017's all-white Carnegie and Kate Greenaway longlists; and the Authors Guild in America has called for vigilance in these "not normal" times. Meanwhile, more complex debates have erupted over the sale of a Juno Dawson book to a 12-year-old at school, and arguments continue to rage over Milo Yiannopoulos's upcoming book, both for and against.
"Publishing has a part to play in this fight," said Chief Executive of Faber & Faber, Steven Page, accepting the Frankfurt book fair independent trade publisher of the year award. "We are about freedom of expression, making the public aware and [providing] education. These are things that matter very much now."