BookMachine March Wrap: Publishing stories from around the web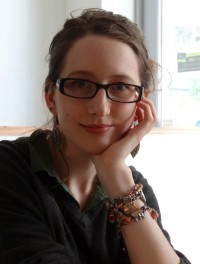 The big news from March in UK publishing is obviously the London Book Fair (LBF). Poland shone at this year's Market Focus, and the Fair was busier than usual, with six-figure deals struck ahead of time and publishers cheerfully splashing cash as sales rose. This was seen as further evidence of the rise of print, with The Guardian stating that by the end of the month stats showing that print outperformed digital. Yet, despite the recent whopping $65m forward paid for the Obamas' new book (which hasn't pleased all and prompted a list of the biggest deals of all time) no single title emerged as this year's big hitter.
Even before LBF, however, World Book Day (WBD) brought the public out in favour of their favourite books, causing a slew of bookish opinion to hit the web: is it of concern that, for 25% of children, WBD tokens give them the chance to buy their first book? Should we be worried that children are dressing up as YouTubers on a day dedicated to books? Are celebrities shutting children's authors out of their own trade? The standard of fancy dress was high and the enthusiasm for books strong, if this BBC article's anything to go by, but was soured towards the end of the month by authors' reactions to the government's "sop and whitewash" £4m contribution to the libraries crisis.
Author Susan Hill kicked off this month's bookshop news, by cancelling an event at Norwich's indie bookstore the Book Hive, claiming they were engaged in "censorship" and were "anti-Trump". Her now-infamous statement in The Spectator went viral, garnering fierce responses not only from the Book Hive, but also from other authors.
Across the pond, Amazon unveiled its first East Coast bricks and mortar bookstore, which some claim could "change the industry forever." Further, in spite of more urges from Isreal that Amazon should stop selling books that deny the Holocaust or promote anti-Semitism, possible plans for a Middle-East expansion are speculated, as Amazon bought Doubai-based online retailer Souk.com. Closer to home, The Telegraph claimed a post-Brexit Britain needs more companies like Amazon, while our home-grown bricks and mortars engaged in fighting talk. The Waterstones boss attacked the "god awful uniformity" of chains such as WH Smith, and indies worried that small, unbranded Waterstones may become a threat. Good news for all bookstores is that, following in the footsteps of Emma Watson, actress and singer Emma Roberts has announced her own book club.
Diversity hit the headlines again, first of all with an expansion of Hachette's diversity programme (launched last year) as they announce The Future Bookshelf, then with The Hate U Give by Angie Thomas rocking the boat even before its UK release. Buzzfeed and other outlets also got excited about the young black women breaking into "Britain's very white" publishing industry.
In further political news, as Trump tried to read a book, satire has become part of the Trump book cottage industry. Following on in a similar vein, Costco has begun to stock Orwell's 1984 due to its recent popularity, and the TV adaptation of The Handmaid's Tale by Margaret Atwood is garnering some serious buzz. In the UK's liberal heart of London, Timothy Snyder's On Tyranny, out this week, is to be reproduced chapter by chapter in a series of 20 posters pasted along Leonard Street, near Silicon Roundabout. We're not shy about our politics in publishing, that's for sure!