JVs and affiliates – better together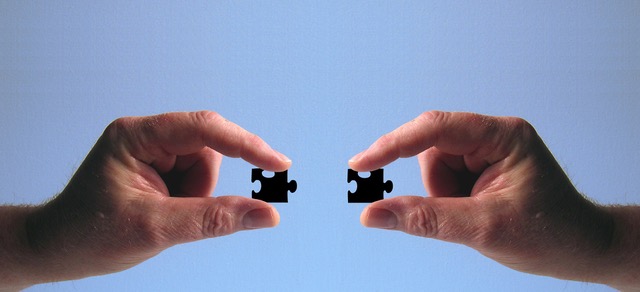 It's a fact of life – of my life certainly, and I'm pretty sure yours too – that you can't do everything on your own. Sometimes you need to bring specific skills and experience into the business by recruiting, sometimes you need to partner with another company, such as software developers, to deliver a project.
But those aren't the only options.
Entrepreneurs and small businesses are pioneering new, more flexible models for collaboration and for punching above their weight. Two of the most interesting are joint ventures and affiliate programmes, which are slightly different although the terms are often used interchangeably.
Joint ventures
Typically a joint venture is less formal than a full partnership, although it may be governed by a legal agreement. It usually involves two complementary rather than competing companies coming together to create a new product or service that will appeal to both their markets, or jointly promoting complementary products or services to mutual benefit.  Because it's a two-way process, it typically involves negotiation to secure that mutual benefit. In marketing terms, however, joint ventures are more usually understood to mean an integrated marketing strategy bringing benefits to both companies. They could do reciprocal email campaigns promoting the other's product/service/event to their subscribers, for example, or share synergistic assets to create a content marketing campaign that's more than the sum of the parts.
When it's done right, a JV is a win/win: your community (and therefore you) benefit because you can offer them something of interest and value, while you leverage your partner's network and community to reach new customers. When it's done poorly, because the fit isn't right or the benefit isn't equal, it's irritating to one or both partners and their communities.
Affiliate programmes
In an affiliate relationship, there's less in the way of cooperation: the provider of a product or service provides a unique affiliate link or code that another organisation can use, and the affiliate receives a percentage of any sales (and/or advertising revenue) derived from that link. In an affiliate relationship the product or service belongs entirely to the originating partner, and the affiliate serves only to broaden its reach – there's usually little if any room for negotiation. Amazon is perhaps the most obvious example – it bills itself as the 'most popular and successful' affiliate programme on the web.
Where are the opportunities for publishers?
You could argue that any rights deal is a joint venture – whether that's for a translation or film adaptation. Or indeed that it's a reasonable way to describe the relationship between publisher and author. Certainly publishing on behalf of an organisation is a great JV opportunity for publishers, such as Nosy Crow's relationship with the National Trust or my own white-labelling services for organisations.
But there are many non-traditional opportunities for using these models too, without getting into a fully-fledged joint venture. You don't even need tracking URL technology for all of them, and one of the best things about them is that you don't spend a penny until the sales roll in. Here are a few ideas to get you started:
Enlist co-authors for mutual benefit: for example one brings the time and ability to write while the other has the profile and reach to promote the book effectively. Patrick Vlaskovits, Neil Patel and Jonas Koffler brought a complementary set of skills to the table to create Hustle, published by Penguin.
Another twist on this is for the author of a general book to partner with experts in specific niches to create new 'verticals', as Michael E. Gerber did with the legendarily successful The E-Myth Revisited to create the E-Myth Expert series, for professions as diverse as vets, financial advisors and optometrists.
Your book launch will be rocket-fuelled if you get the right partners on board: in Launch, Jeff Walker describes how he generated over $1m revenue in an hour from a well-planned JV product launch. And since JV partners typically direct their subscribers to sign up on your landing page, you can simultaneously grow your mailing list at the same time, which over time is likely to be worth significantly more than the initial flurry of sales.
Run a multiple JV-partner direct marketing and/or social media campaign, providing marketing collateral or 'swipe' copy that they can use. Make it as easy as possible for them to promote your stuff, but allow them to adapt your copy and/or write their own too: they will have their own tone and stylistic quirks. (And hey, since as we've already established authors and publishers are by definition joint venture partners, why not make a suite of marketing collateral available to your authors too?)
You have great content. Your potential JV partner has a great platform and network, and platforms and networks run on content. Think creatively about what you can produce for them – a blog or vlog series, a webinar, free online training – to get the most effective exposure/content win/win.
Finally, and perhaps most obviously, why not take a leaf out of Amazon's book and reward people who love your books and are willing to promote them? From the biggest (PRH) to small independents (Chronicle Books), savvy publishers run affiliate programmes typically offering up to 10% commission on sales, and often with an enhanced scheme for their own authors. In a world of horizontal selling and peer recommendations, this makes all kinds of sense.
If you're a publisher or author running successful JV or affiliate schemes, I'd love to hear your story – perhaps you could share it in The Extraordinary Business Book Club?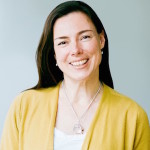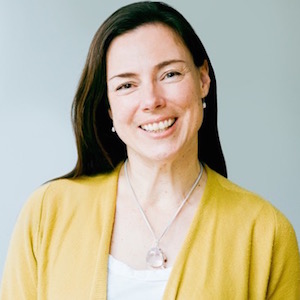 Alison Jones (@bookstothesky) is a publishing partner for businesses and organizations writing world-changing books. She also provides executive coaching, consultancy and training services to publishers. www.alisonjones.com.