The Real State of Diversity and Inclusion in Publishing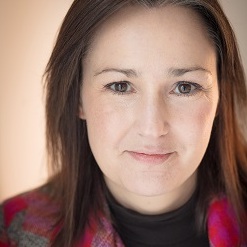 Nancy Roberts is an experienced entrepreneur and a domain expert in diversity and inclusion. She is the founder of Umbrella, using AI and data analytics for diversity and inclusion. She is also a highly skilled leader with 20 years of experience including at board level. She has a BA, two MAs, and a PhD in Postcolonial Feminist Theory, and is currently an Exec MBA student at Cranfield University.
Since I left publishing two and a half years ago the conversation about diversity and inclusion has very definitely moved on; we have seen companies rolling out Unconscious Bias Training, programmes to develop writers from under-represented groups, the PA's Diversity and Inclusion in Publishing Conference being launched, and too many other initiatives to name here.  None of this was happening – or at least not in such a public or visible way – when I was in the industry, so on the surface this all feels very encouraging.
That said, though, I do worry that we have reached peak conversation about this and now is the time to stop talking and start taking effective and evidence-based action to really push the industry forward. With that in mind I have been looking at the data (or at least what's available) and have gathered some insights about what the numbers tell us about the real state of the publishing workforce today.
Social Mobility
I recently wrote a blog post which responded to research by The Bookseller on the class divide in publishing and have received almost overwhelming support and interest; over 1000 people have now read the blog and I have had dozens of personal messages of support and people sharing their stories, so this anecdotal evidence provides a powerful reminder that issues of socio-economic exclusion remain very present for many people.
And the data backs this up: the Workplace Equity project found that 96% of people who responded to their survey had a Bachelors degree or higher. From a social mobility perspective this represents a real challenge for the industry; on the average publishing salary it would take 30 years to repay the national average student debt of £50,000, meaning a degree is becoming a luxury many cannot afford.
Gender Equity
The gender pay data for this year is not looking promising; only 3 publishers have reported at the date of writing, and of these only one (Springer Nature) shows a declining gap. Both Wiley and Hachette have seen their gaps grow, and most of the publishers who have been most vocal in publicizing their diversity initiatives have not yet reported with less than 4 weeks to go until the deadline. This suggests one of two things to me: either publishers are not yet taking this requirement seriously (the snapshot due for delivery on 5th April reflects pay data up to 4th April of last year, so the data must be there!), or they are hoping to bury the bad news in the inevitable flurry of late deliveries, which we saw very clearly in 2017. This year there are an estimated 9,000 companies yet to report so there is a definite incentive in holding back and hoping that you get lost in the maelstrom.
Ethnic Diversity
In terms of ethnicity, the PA Ethnicity survey found that although over 40% of the London population identifies as BAME, only 11.6% of respondents to the survey fell into that demographic. Sadly, the  data does not tell us where in the industry the 11.6% sit. My guess would be that they may well be over-represented in shared services departments like IT and HR, and under-represented in areas such as Editorial and Marketing, who are the far bigger influencers on what gets published and for whom. I hope that we can start to look at this more granular data in future too, as simply getting numbers in is not enough; we need to think about whether we are creating an environment where a diverse workforce can thrive and get to the top, where appropriate diversity and representation runs through all levels and functions. Otherwise we are not solving the real issue.
__
Looking through any of these lenses, then, we see an industry which is talking a lot about diversity, but which remains resolutely homogeneous. Which leads me to ask: are we, as an industry, putting our efforts into things that are actually going to be effective in improving diversity and inclusion, or are we just virtue-signalling while continuing to build unrealistic barriers to entry?
I end, then, back where I began, thinking about the socio-economic challenges. I would argue that the real issues in publishing always come down to money. If a degree is a luxury many cannot afford, then how likely are those same people to be able to afford to move to London to live on a publishing salary? Why would today's labour force entrants come and work in an industry where privilege and experience are valued so much more highly than competence?
And is there a reason for our low salary levels, beyond the demographic that the industry has traditionally attracted? I would argue not – the average publishing salary, according to the 2017 Book Careers survey, was £32,218 as against a national average of £28,677, so around 12% higher than the average. But according to PA data the average UK publishing employee is estimated to produce £112,800 Gross Value Added – or twice the UK average figure. We need to know where this money is going and divert it into removing barriers to entry and progression. High-profile initiatives were great to start the conversation and raise the issues, but talking about diversity and inclusion is simply not enough. Now's the time for the industry to put its money where its mouth is and to make real, measurable change.