Join the Summer of CAMPUS!

With lots of people in publishing winding down for the summer months here in the Northern Hemisphere – some taking annual leave or logging off for staycations – we're taking a short break from some of our regular events before returning to your screens with Marketing Season in September.
However, we want to be here for those of you who are still around, helping you to upskill in preparation for the busy few months to come.
As such, you can take part in the BookMachine Summer of CAMPUS – something we're launching to help you develop in your career and learn the skills that will really make a difference.
Want to join us? Find out how you can get involved.
What is CAMPUS?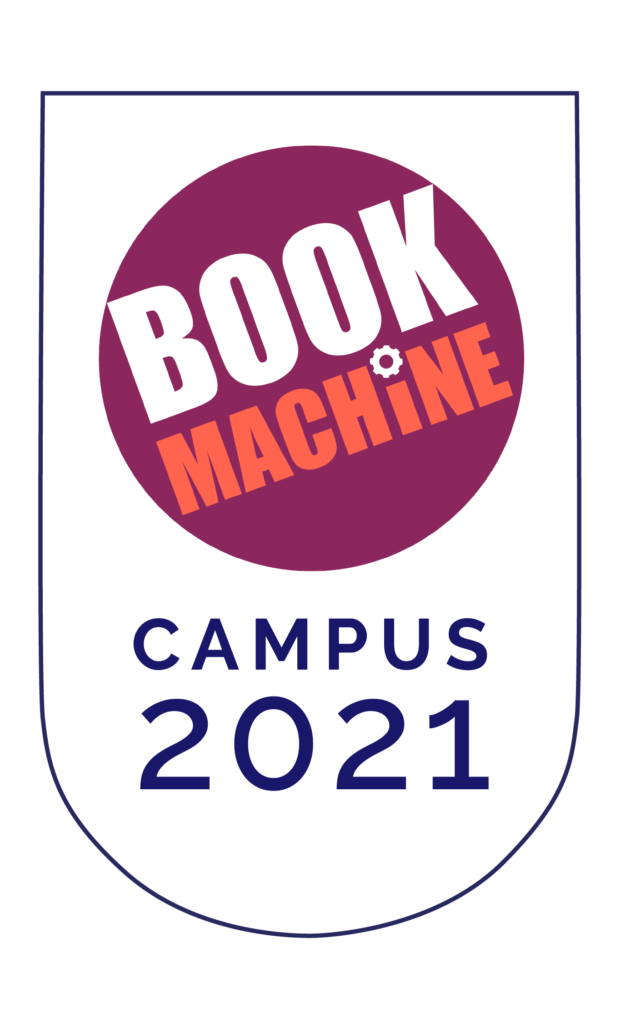 BookMachine CAMPUS courses have been created to help anyone in publishing (or even those who are looking to land their first role) to reskill, upskill or learn new skills from leading industry people.
They are part of a growing library of courses that cover a range of topics, from content marketing and social media strategies to leadership, productivity, SEO, publicity and rights – each giving you the knowledge and practical tools you need to put your learnings in to practice.
They are no more than one hour in length, and are split into five smaller modules to help facilitate your learning – and fit in around your already busy schedule.
"BookMachine has evolved to deliver well-organised online courses containing a wealth of knowledge for publishing professionals. If you want to stay ahead of the latest innovations within the industry, I highly recommend that you join." – Andy Bromley, Marketing Manager at Ingram Content Group
Until Tuesday 31st August, we're inviting you to tap into any of the courses as part of the Summer of CAMPUS programme, so you can stay on top of your progress and connect with others who are on the same upskilling journey.
How can you get involved?
1. If you're already a member
If you have a +CAMPUS membership, you can dip into the 16 courses already available at any time. If you're new and not sure where to start, or you're hoping to get back into it after a short break, the Summer of CAMPUS programme is here to help.
You can either choose from one of the suites below, and take as many courses as you like – or just dive into whatever course takes your fancy if you're looking to try something new.
Each week on Twitter, we'll check in with you using the hashtag #SummerOfCAMPUS to see how it's going. You can also share your progress with us and other learners using the hashtag across social media. Whoever posts our favourite comment over the course of the programme will be selected to win a small prize.
If you're a Community member but you would like to take our courses, how about upgrading to a +CAMPUS membership? To do this, simply cancel your existing Community membership and rejoin as a +CAMPUS member. If you have paid for an annual Community membership and you would like to switch to +CAMPUS, please let us know and we can make sure you get a token to cover the lost costs.
2. If you're not a member
Right now, you can take Bec Evans's course The Productive Publisher free of charge to get a taster for how our courses are structured and how you are then able to apply what you've learned to your career.
If you want more, you can sign up from there. A +CAMPUS membership is £18/month or £180/year when you sign up with an annual subscription (that's two months free!). Not only do you get complete access to the suite of courses, you also get access to the Community. This includes the chance to connect at members-only events, free tickets to and replays of our Unplugged publishing events, access to the library of Wednesday Wisdom interviews and exclusive perks with our industry partners.
New courses will be launching in October 2021, so now's a great time to get up to speed with our existing courses so you're ready for the next batch when they land.
Have a question about how CAMPUS works? Drop us a line.
Up your coding game with #SideProjectSummer
If you want to do something more hands-on and learning to code is more up your street, then be sure to take part in #SideProjectSummer! Founded by Consonance's Emma Barnes, #SideProjectSummer has been created to help current or aspiring book publishers carve out the time to learn or practice coding – because after all, coding is for everyone.
It's a no-pressure network where you can Tweet your questions, progress, ideas and results on #SideProjectSummer to get friendship, feedback and help from other friendly sideproject-ers. Your project can be whatever you like, from learning a coding language to building your own website.
We hope you join them if coding is your jam! Head to their website to get some ideas of how you can start.
---
Aimee Dewar is Marketing and Design Manager at BookMachine, where she leads the branding and marketing of The BookMachine Community and manages its social media presence. Having completed a Publishing MA in 2016, Aimee joined the BookMachine team at the height of the 2020 pandemic after a period of freelancing with clients such as Hope Road, Zed Books and Red Circle, as well as a collective of authors. She has since helped the BookMachine community grow its membership of publishing people and regularly works with partners from across the industry.