Faulkner estate sues Sony over Woody Allen quotation
Roused from its afternoon slumber in a fantasia of the southern USA from the days when the air smelled of magnolias and fair use was as alien a concept as civil rights, the estate of William Faulkner has brought a lawsuit against Sony Pictures Classics for what it claims is a copyright infringing line of dialogue in Woody Allen's Sony-released 2011 film Midnight In Paris.
The film sees Owen Wilson travel in time to 1930s Paris and encounter several contemporary authors and artists, including Ernest Hemingway, Gertrude Stein and Salvador Dali, but not Faulkner. The Faulkner estate's complaint lies not in his being spurned even though Sam Elliott could have taken a very good shot at him, but in Wilson's paraphrasing of Faulkner's famed Requiem for a Nun epigram 'The past is never dead. It's not even past.' In Allen's film, Wilson says 'The past is not dead! Actually, it's not even past. You know who said that? Faulkner. And he was right. And I met him too. I ran into him at a dinner party.' At least if you thought you were the only one who didn't find Midnight in Paris that funny, you know you're not alone any more.
The Faulkner estate claims in the suit that 'The use of the infringing quote and of William Faulkner's name in the infringing film is likely to cause confusion, to cause mistake, and/or to deceive the infringing film's viewers as to a perceived affiliation, connection or association between William Faulkner and his works, on the one hand, and Sony, on the other hand', and is asking for 'damages, disgorgement of profits, costs and attorney fees.'
Nobody has, as yet, pointed out to the Faulkner estate that anyone who is likely to confuse a throwaway joke in a 2011 film for an endorsement of its parent studio by the long-dead author of Absalom! Absalom! probably isn't going to be reading the work of their esteemed forebear any time soon.
Sony, for its part, is optimistic, saying in a statement: 'This is a frivolous lawsuit and we are confident we will prevail in defending it.  There is no question this brief reference (10 words) to a quote from a public speech Faulkner gave constitutes fair use and any claim to the contrary is without merit.'
The case will be heard at the U.S. District Court in Mississippi. In the meantime, everyone just be cool and don't tell the Shakespeare people about The Sound and the Fury.
copyright, lawsuits, Midnight in Paris, Requiem for a Nun, Sony, William Faulkner, Woody Allen
---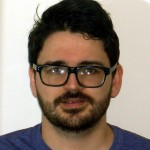 Chris Ward
Chris Ward writes and says things about books and music and films and what have you, even when no one is reading or listening.
He was chief hack and music editor of webzine
Brazen
from 2006 to 2010, and hosted
Left of the Dial
on Subcity Radio from 2008 to 2011.
He can be heard semi-regularly on the podcast of Scottish cultural blog Scots Whay Hae ('20th best website in Scotland!' - The List), and in 2011 founded
Seen Your Video
, a film and music podcast and blog based in Glasgow. He has a Masters degree in Scottish Literature from the University of Glasgow that will never have any practical application. You are on a hiding to nothing if you follow him on Twitter expecting any kind of hot publishing scoop.
Follow @iamchrishello
---