Russell Brand rewriting fairy tales for Canongate
Though initially thought by some to be an April Fool's prank, due to its appearance on YouTube on 1 April, a repost by Canongate's YouTube account earlier today confirms that Russell Brand's video announcing his plans to rewrite a series of fairy tales for children is, in fact, for real, and the first instalment of Russell Brand's Trickster Tales will be with us by the end of the year. The two minute video finds Brand reading extracts from his retelling of "The Pied Piper of Hamelin" and waxing philosophical about the power of fairy tales to shape children's outlook on the world, striking a tone midway between Roald Dahl's Revolting Rhymes and a Richard Kelly film.
Brand's once upon a time is 'a time that seemed to those present exactly like now, except their teeth weren't so clean and more things were wooden'. So far so irreverent, but a later extract suggests darker, more metaphysical undercurrents whose primary aim seems to be the expansion of young minds: 'The Piper silently drew in a long breath through his long nose. The glint-eyed Piper knew that each breath we take is borrowed. The glint-eyed Piper knew that all things are connected – the clouds, the people, the rats, the pipe, the music – all things are connected by invisible threads. The people of the town didn't know that. They only cared about things they could see and eat and get prizes for.'
The series, Brand says, will find him penning 'interpretations of fairy stories and folk tales, believing them to be the code to unlock aspects of our consciousness and to affect and impact the way that we see the world. Once we start changing the way children see the world, we can do all sorts of stuff.' Heady stuff. Illustrations come courtesy of Chris Riddell, himself a prolific children's author and illustrator and political cartoonist for The Observer, and publication dates, so far, are no more specific than 'autumn'.
Canongate, Chris Riddell, fairy tales, Russell Brand, The Pied Piper of Hamelin, Trickster Tales
---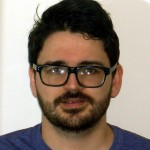 Chris Ward
Chris Ward writes and says things about books and music and films and what have you, even when no one is reading or listening.
He was chief hack and music editor of webzine
Brazen
from 2006 to 2010, and hosted
Left of the Dial
on Subcity Radio from 2008 to 2011.
He can be heard semi-regularly on the podcast of Scottish cultural blog Scots Whay Hae ('20th best website in Scotland!' - The List), and in 2011 founded
Seen Your Video
, a film and music podcast and blog based in Glasgow. He has a Masters degree in Scottish Literature from the University of Glasgow that will never have any practical application. You are on a hiding to nothing if you follow him on Twitter expecting any kind of hot publishing scoop.
Follow @iamchrishello
---