Independent Publishing: Scottish Literature and the Referendum [ESSAY]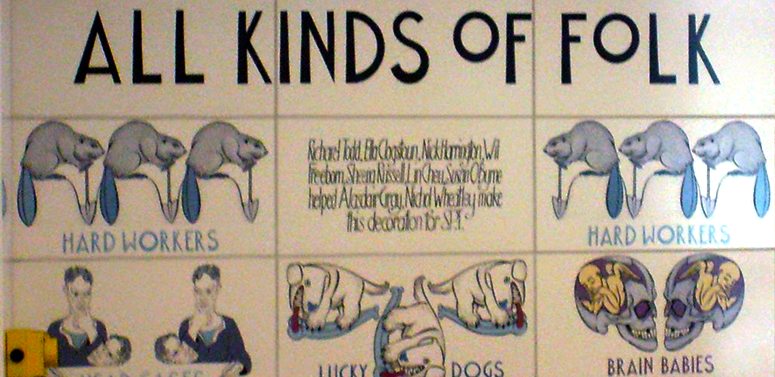 In this essay, BookMachine contributor, Glasgow native and holder of two hitherto useless degrees in Scottish Literature Chris Ward attempts to explain some of the factors behind the overwhelmingly positive show of support for independence from the Scottish literary community.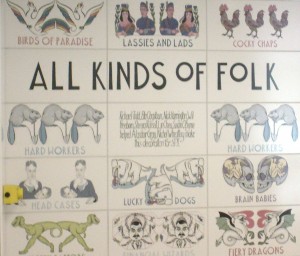 From a literary perspective, no moment in living memory casts a shadow over the present debate on Scottish independence like James Kelman winning the Booker Prize in 1994 for How Late It Was, How Late. Kelman – one of the world's great contemporary modernists and a political radical operating in the socialist traditions of the west of Scotland's working class – was the first Scot to win the Booker, which for its first 45 years (until this year's broadening to include any work written in English and published in Britain) was open to writers from across the British Isles and the Commonwealth. For 20 years – 20 years exactly, if Ali Smith wins this year – he has remained the only Scot among the prize's 48 recipients.
The London establishment's reaction to Kelman's triumph may give some indication as to why that is. By all accounts, the book's win was entirely down to the efforts of Scottish judge Alan Taylor, the journalist who has since gone on to found the Scottish Review of Books. Rabbi Julia Neuberger, another of that year's judges, walked off the panel after the decision was made in Kelman's favour, calling his novel unreadably bad and its victory a 'disgrace', whilst Times columnist Simon Jenkins deemed it 'literary vandalism' comparable to being trapped in a train carriage with a threatening drunk, and dubbed Kelman an 'illiterate savage'.
Kelman doesn't write in what's come to be known as standard English. This is because his characters do not speak standard English. They speak Scots, which – despite overlaps and similarities with English – has its own traditions and influences distinct from that language (for anyone who's ever wondered about the persistent Scottish tendency not to pronounce the 'g' at the end of gerunds, that's the Scandinavian rather than Anglo-Saxon influence at play, not simply a lazy elision of a letter). More than that, Sammy – Kelman's empathically rendered protagonist – speaks urban working class Scots, specifically Glaswegian, which Kelman more often conveys through rhythm and sentence structure than vocabulary.
In decrying that as 'unreadable' and 'illiterate', those offended by Kelman's Booker implicitly condemned Scots as a language for its refusal to conform to standard English – even though standard English is far from the only tongue spoken in Britain and the Commonwealth, and the Booker is a prize presented to novels by British and Commonwealth writers – and reduced Kelman's complex psychological portraits to a hierarchical matter of the language in which they are written.
Outlining his preference for Scottish independence and his opposition to nationalism, Kelman would later write:
Writers like myself are guilty of being 'too Scottish'; our 'Scottishness' is as an attack on 'Britishness' and acts as a disqualification. It is assumed that Scottish experience is homogenous whereas English experience offers a wide-ranging and worldly heterogeneity. Our work is attacked in pseudo literary tones for its perceived insularity. This also happens within Scotland; anglocentric Scottish critics condemn Scottish writers for their 'lack of diversity'.
That sense – of being not an equal partner but a secondary culture within the literature of the United Kingdom, a divide predicated as much on class as geography – is far from the primary factor leading an overwhelming majority of Scottish authors, playwrights and poets to favour independence (the handful of prominent names publicly opposing it includes J.K. Rowling, John Burnside and Ewan Morrison) but it must surely linger in the background for many.
It colours the perception of that lack of a second Booker for a Scottish writer, a lack that means the epitome of British literary culture has deemed the work of Iain Banks, Muriel Spark, Janice Galloway, AL Kennedy, Robin Jenkins, Andrew O'Hagan, William McIlvanney, Agnes Owens, Bernard MacLaverty, James Robertson, Alan Warner, Irvine Welsh and, most bafflingly of all, the singular, polymathic genius Alasdair Gray, among countless others, as itself collectively lacking.
It is neither a cause of anti-English sentiment nor a rallying point for nationalistic fervour – for, despite the manner in which the campaign for Scottish independence has been portrayed to the rest of the UK, nationalism is of little interest to the multi-ethnic majority of those in favour of a Yes vote, whose numbers extend far beyond the ranks of the SNP – but rather a further catalyst of a desire to be fully represented culturally, politically, democratically, regardless of geographical location.
Scotland's literary scene is presently in particularly rude health. Independent publishers both old and new – Canongate, Birlinn and Polygon, Cargo, Freight – continue to do well. There is an abundance of high-quality literary magazines and blogs: Gutter, Valve, Octavius. There are spoken word nights and plenty of festivals. There are creative writing courses and, at the University of Glasgow, the only department of Scottish Literature in the world.
What's more, it is self-sustaining. Though, naturally, several prominent Scottish authors publish in London, many stay within Scotland. Edinburgh's Canongate publishes international authors as diverse as Nick Cave and Barack Obama, but also has its own run of Scottish Classics, which functions as a parallel universe Penguin Classics – a secret history of writing forgotten or ignored by the canon of English literature. For his latest work, Alasdair Gray – approaching the age of 80 – has made the shift to Cargo, a Glaswegian publisher all of five years old. In a sense, independence has already happened for Scottish literature – it has proven itself capable of existing with or without validation or support from London. But how it reacts to whatever happens next will be fascinating regardless.