Towing the Line: Banned books and YA fiction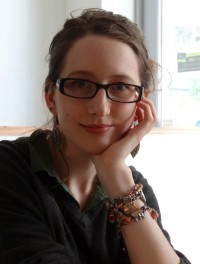 The Office of Intellectual Freedom (OIF), an arm of the American Library Association (ALA), recently released the list of the most banned books in the US during 2014. It's an annual report, but what's surprising is that, year upon year, these lists increasingly contain YA and Children's titles.

These challenges seem to be part of a wider movement debating the appropriateness and necessity of more mature themes cropping up in literature aimed at younger audiences. More importantly, it brings up the question, once you leave the parents out: what do young people really want to read about?
The enshrined right to read a book
Each year, the OIF compiles a list of the ten 'Most Banned' books in the US, then draws attention to the censorship of these and other banned books during Banned Books Week (27 Spetmeber-3 October 2015). It is, the OIF believes, every person's right to express their thoughts through writing, and everyone else's right to be able to access and read those thoughts.
The list compiled by looking at the number of 'challenges', attempts to remove or restrict a given title, made via documented requests to schools and libraries during the course of the previous year. Evidence shows that between 2000-2009, at least 5,099 challenges were reported to OIF. Of these, 1,639 were made in school libraries and 1,811 in classrooms, with a whopping 2,535 of the total made by parents. This indicates that at least half the challenges were probably made in relation to books accessed by, and intended for, younger audiences, by their guardians.
This correlates with many of the titles listed as frequently banned books over the past few years, which feature a number of YA books, including The Hunger Games, The Kite Runner and The Absolutely True Diary of a Part-Time Indian. Reasons for challenges include 'sexually explicit', 'offensive language', 'violence' and, most interestingly, 'unsuited to age group'. We can surmise that US parents are clearly concerned about what ideas YA literature might be exposing their children to.
Across the Pond
Here in the UK, banned books are far less common, but there is still strong debate about what children and teenagers should and should not be exposed to. There are those who are still concerned about the increasing number of sex scenes, depictions of drug use, violence, etc. which are appearing in YA fiction – and what's more, are often described using some pretty graphic language. Just because the Brits aren't banning books, doesn't mean that they're not concerned about over-loading teenager's brains with too much detail.
Parents aside
Concerned parents aside, however, we have to admit that YA books are selling like hot cakes right now. In fact, Children's and YA have consistently been the strongest areas of the trade industry during the last couple of years. From The Fault in Our Stars to Lauren Myracle's Twelve, young people seem to be hungry for literature that doesn't hold any punches and give details about their own experiences in life as well as difficult subjects they might encounter in other people's. As far as exposing the truth of the grown-up world goes, we seem to have hit the golden mean. Yet, while there is no question that young people want to read authors who discuss these difficult matters with honesty, it is still crucial to maintain a core of sensitivity, otherwise 'YA' quickly strays into 'Adult' territory.
That's where the publisher's come in. There is a tipping point between enough and too much detail: YA literature is a half-way house between children's and adult's literature and it is our job as publishers to maintain that fine line between the two. If a young person wants to pick up an adult book, that's fine, but if we label something as 'YA', we should constantly check to make sure that's really what we're releasing.
Banning books is not the answer, but there is a question which we should always, always ask ourselves: while honesty is great, how much is too much?