Refugee libraries in Calais and beyond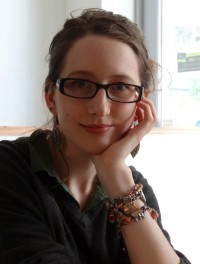 There is a common misconception that refugee camps are temporary structures, built to house a population consistently on the move. The truth of the matter is, however, that these structures can remain in place for a long time and develop a life of their own.
Just like any other town, long-term refugee camps require supplies and structures to help their inhabitants learn and develop. The ability to access books and learning materials are crucial to this, and it's often done through libraries.
Refugee libraries around the world
Dadaab in Kenya is the oldest and largest refugee camp in the world: with a population of over 463,000, it was first started over twenty years ago in 1991. After such a long time, the camp has developed its own infrastructure, including shops, places of worship, schools and libraries. The Dadaab refugees even have their own newspaper, written and produced within the camp itself.
This isn't a one-off incident: from Chad to Sahrawi, camps and the charities that support them are developing libraries in order to provide refugees with opportunities for education and hope.
Closer to home, Jungle Books was recently set up by British teacher Mary Jones in the Calais camp colloquially known as 'The Jungle'. The library is a hub for the refugees, who not only read but also hold events there, including cultural talks and language classes. They are even gathering instruments and hope to begin teaching music. The refugees help Mary as she helps them: she's even sourced four laptops and is getting a generator and 4G router so that they have an internet connection. The external response, and the support from the refugees themselves, has been so strong that Jungle Books is planning an extension.
The importance of libraries
These libraries offer the refugees a sense of hope for what lies ahead. Whether it's learning the language of the country they're in or the one they are going to, or being able to continue to some degree the studies they started before they were forced to leave their homes, libraries can offer them a sense of normalcy and continuity. They can also be safe, quiet spaces in the often hectic camps.
Just as importantly, libraries can also offer education opportunities, to adults and, crucially, to children. At the end of 2014, there were approximately 19.5 million refugees in the world, a number that looks set to rise in 2015. Of those, 51% were under the age of 18 and in desperate needs, not just of food, shelter, medicine and clothing, but also education.
How to help
While it's easy to understand the need for libraries in refugee camps, however, it's not always easy to know how to help. Individual donations of books can help at first but, as with the Calais' Jungle Books, libraries can find themselves inundated with volumes the camps' inhabitants cannot read that or that are of little practical use.
In these instances, it can often be more productive to support an organization that helps supply and build the libraries themselves. Charities such as Book Wish and Book Aid International work directly with refugees and publishers to make sure the right books are getting to where they're needed most.
Charitable aid is also an area of great innovation and organisations like Libraries Without Borders work to bring, not just books, but also the technology needed for today's education to even the most unreachable places. Since 2010 they have been bringing the 'Ideas Box', a unique and portable multi-media kit, to refugees and vulnerable populations around the world.
Helping support libraries in refugee camps is necessary and important work as, until we can resolve the situations which bring the camps about, libraries will continue to be an irreplaceable source of knowledge, learning and sanctuary.