Startup snapshot: iAuthor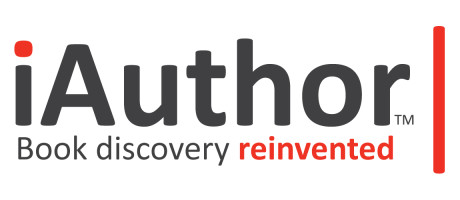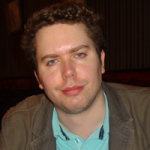 Featured in The Bookseller, Digital Book World and GalleyCat, Adam Kolczynski is best known for iAuthor, the London-based startup. In tackling the perennial problem of book discoverability, Kolczynski has straddled both ends of the publishing spectrum: first as an author, then as a publisher with Polybius Books. Here we interviewed him to catch-up with iAuthor developments.
1) What exactly is iAuthor?
iAuthor is a book discovery platform for a new breed of bibliophile. Think 'Pinterest for books'. Through a theme-driven and intensely visual approach, iAuthor connects readers to authors; and vice versa. All content is author-generated. No editor's picks. The result is a true democracy of opportunity. Authors have equal access to readers, regardless of their route to publication.
2) What problem does it solve?
Gabriel Zaid's 2003 observation is both piquant and prophetic: "The reading of books is growing arithmetically; the writing of books is growing exponentially." Fast-forward 13 years, and we're witnessing an alarming asymmetry between reader growth and book numbers. Across key formats, the number of new books released per year is not matched by a commensurate increase in readers. The result? More books are competing for fewer reader eyeballs. Readers feel swamped by digital noise, creating a paradox of choice. Authors are deafened by this same noise, widening the gap between talent and opportunity. Millions of books are left undiscovered. Both ends of the publishing spectrum suffer.
If an overabundance of books weren't enough, other factors have exacerbated this discoverability problem:
a) A scarcity of attention
Mobile and tablet readers are more time-squeezed than ever, so unknown authors have less time to capture and maintain reader interest.
b) Saturated genre categories
Many book categories have a surplus of books on every topic, particularly in the case of non-fiction. The resulting overlap makes it harder for individual books to stand out.
c) Poor user-experience
Annoying file downloads, restrictive DRM and awkward page navigation deters many readers from sampling books online. Unless readers can try before they buy, the likelihood of an impulse purchase drops significantly.
iAuthor overcomes these obstacles through a unique combination of crowdsourced book themes and user-generated book samples.
3) Who is your target market?
From the book discovery angle: digital-first readers. Voracious book buyers, reviewers, bloggers, book clubs, and more. All those looking to stumble upon their next read with a splurge of serendipity.
From the book promotion angle: authors, publishers and book PR agencies. On hitting 2.2 million page-views and 1.2 million engaged minutes since launch, iAuthor rolled out a signature feature called 7dayAds. Native advertising has been on the rise on social media sites. Sponsored tweets, promotional product pins and Facebook ads have made users both the journey and the destination. With this in mind, 7dayAds targets users who are already "soaked" in iAuthor's ecosystem, letting them upgrade free book profiles to premium adverts for short promotional bursts.
4) What results do you hope to see over the next few years?
iAuthor's mission is to make books not only searchable but genuinely discoverable. Amazon-style metadata will make a book searchable in seconds…if the buyer already knew of its existence. But what if they didn't? What if the buyer chanced upon the book? That's where iAuthor's 'serendipitous discovery' comes in. With well-aimed funding and sustainable scaling, iAuthor can become the marquee platform for book discovery and author brand-building. With 12 New York Times bestselling authors and 16 USA Today bestselling authors aboard iAuthor, the once quixotic notion of top-tier authors sharing promotional space with edgy indies is real and manifest.
5) What will be next for iAuthor after this?
Eric Ries' lean startup methodology calls for products to be built iteratively, with customer validation at every milestone. By extension, iAuthor is only as robust as its last iteration; and only as ambitious as its next one! In the coming months, we aim to expand our book analytics suite to incorporate stats from readers' sampling habits, while simultaneously streamlining the inline comments in LitSampler, iAuthor's proprietary book sampler. iAuthor is proving both 'sticky' and habit-forming; an eclectic user-base with genuine discovery intent, not just gratuitous self-promotion. The proposed enhancements will deepen that engagement on all levels.