Meet and Mingle Online: BookMachine & Publishers Without Borders
27 January @ 6:00 pm

-

7:00 pm

GMT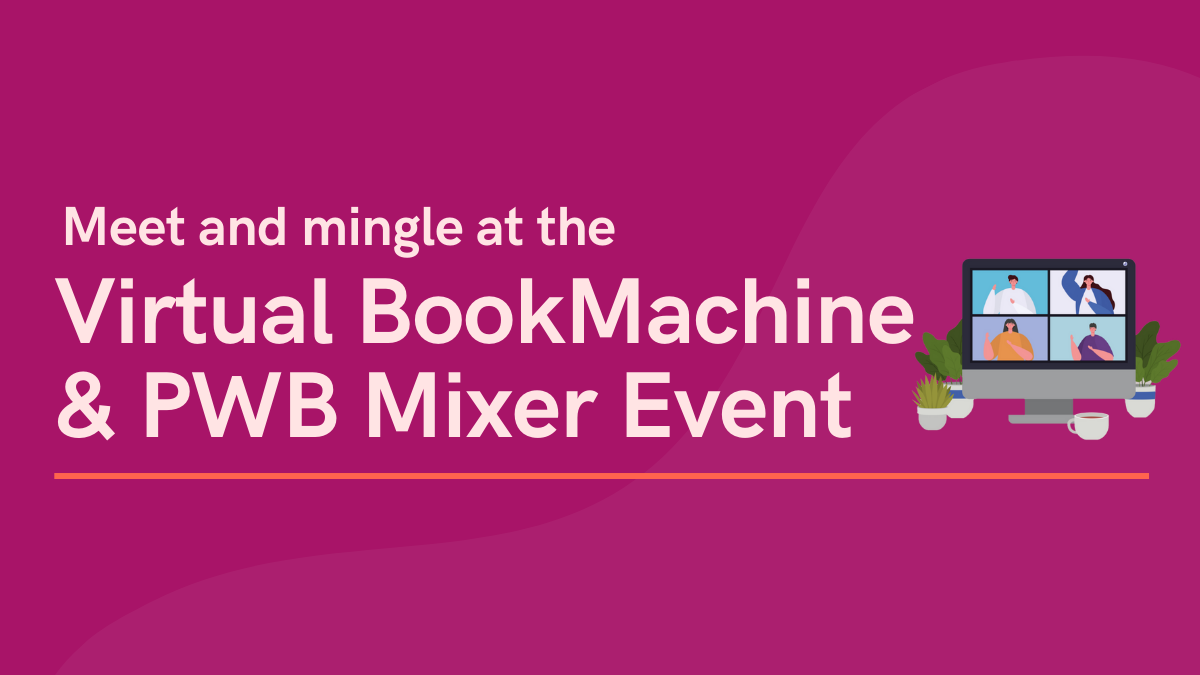 Join BookMachine and Publishers Without Borders at a unique, international mixer event for publishing people
On Thursday 27th January (6-7pm GMT / 1-2pm EST), publishing professionals from both the BookMachine and PWB communities can meet, mingle and chat like never before.
Come together on virtual networking platform, Wonder, for a super sociable and chatty cameras-on mixer event. Join from wherever you are – whether at home or in the office.
We will provide plenty of conversation starters to help you to get to know even more professionals in publishing – from swapping tips and advice to discovering what you have in common.
Accessing the mixer
An RSVP is required, so please drop your name and details to us by signing up above. We will share the private Wonder link to join the session via email to everyone on the attendee list a day or two ahead of the event.
Please contact Aimee on [email protected] if you are having difficulties receiving the link or accessing the session.
About Wonder
Wonder allows you to 'move' around the virtual room to meet different people and take part in lots of conversations – just as you might at an in-person event or conference. Guests move their avatars around with their mouse, joining a conversation by moving closer, and leaving it by moving away. Simple as that!
Wonder is not available on mobile devices or tablets just yet, so please join the session using your desktop or laptop internet browsers. Google Chrome or Microsoft Edge browsers are supported.
To find out more about how to use Wonder, please check out Wonder's FAQs here.
Why should you join us?
Catch up with friendly faces – Reconnect with publishing people. Whether you're craving real-life connections, it's been a while since you last attended an event or you're working remotely or solo within the industry.
Meet new people – Virtually 'bump into' interesting professionals who you might not have met otherwise.
Dip into different areas of publishing – Learn how people across various departments, publishers and nations are currently working and what is driving them day-to-day
Discuss big industry topics, or leave work behind – If you want to talk big industry news, there's space for those conversations. However, if you want to leave business at the door and make human connections, you can join us for that too.
What publishing people say:
"I really loved Wonder. Excellent piece of software that makes conferences more interactive and personal. Being able to see that people are "Wonder"ing around is great – it gives you confidence to approach them and the idea of themed rooms is really nice. Having a good conversation starter was nice, too." – Dan Fridd, UK Retail Success Manager at Edelweiss+ by Above the Treeline
"Flexible and fun. It was great to meet and get a chance to have conversations with so many people." – Helen Lloyd, Audiobook Narrator
"Wonder was so interesting. It's good to be able to move between groups, and great to have conversation starters!" – Rene Nel, Freelance Proofreader
About Publishers Without Borders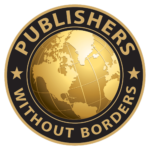 Publishers Without Borders is a Facebook Group where publishing professionals can share ideas, problems and issues that concern our industry. As publishers, we can support each other in our endeavour to make it through this crazy times we are living. This is a space to do just that.
Related Events