Virtual Event
Talking Production (BookMachine Unplugged Online 2022)
9 February @ 6:00 pm

-

7:00 pm

GMT

Virtual Event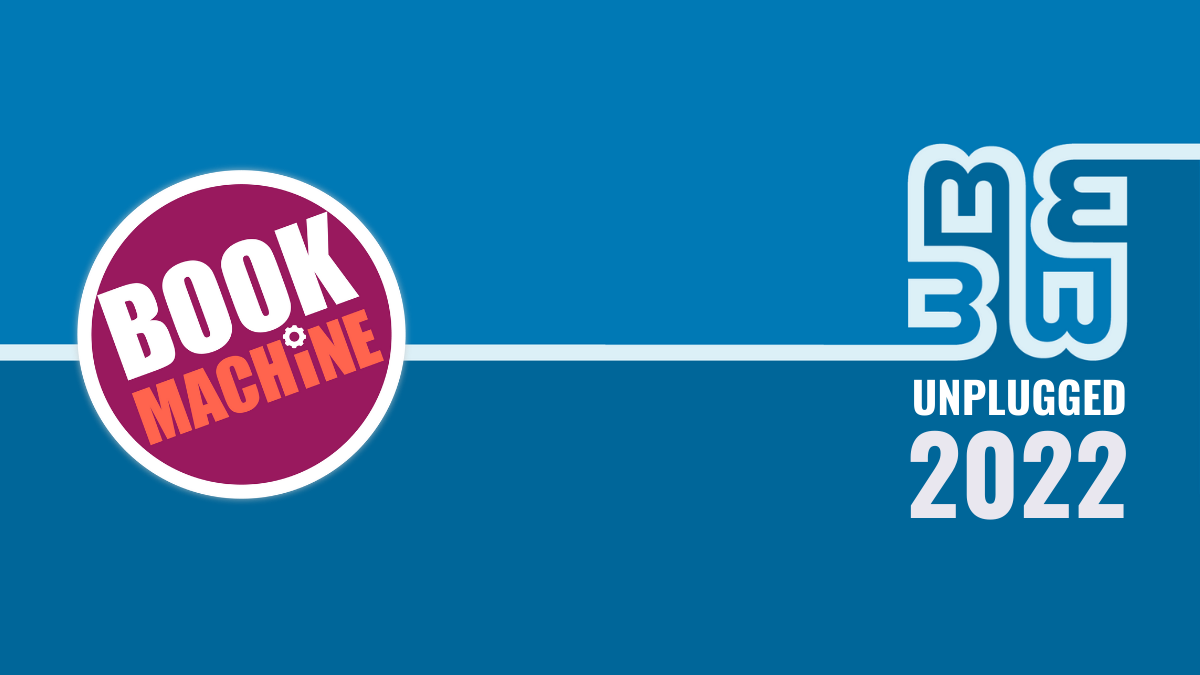 Thanks to our Production & Operations Stream sponsors: Typefi, Lumina Datamatics, Newgen Publishing, Ingram Content Group and Circular Software
No-code automation for publishers
There are literally thousands of affordable software services that can automate all manner of tedious tasks in our workflow. We know that speeding up and automating our communication, production, operations, marketing and sales processes is a smart move, but how can publishers find the most suitable ones and make the most of them?
Using a 'no-code' approach to connect up different services opens up the power of automation to less technical users and is especially true for independent and smaller publishers without access to developer resources or the budget to invest in major publishing systems.
Join BookMachine Editorial Board member Ken Jones and a panel of experienced publishers and no-code specialists online from 6 – 7pm GMT (1pm – 2pm EST) on Wednesday 9th February 2022. You'll hear how a do-it-yourself, no-code approach can be learned and harnessed by anyone to really make an impact on their workflows.
Talking Production will sit within the Production & Operations Stream, which runs throughout 2022. In the Production & Operations Stream, you can find upcoming events, interviews, details of our Stream sponsors, blog posts and resources to help you learn new skills and develop in your career.
About BookMachine Unplugged 2022
The Unplugged Online event series is designed to help inspire you, build on your knowledge and reveal exciting new ideas for you to harness when you're back at your desk.
The theme for this year's series is the "Year of Change". Together with our guest speakers and hosts, we'll be inviting you to discover more ways to lead the way, shake up the industry and create positive change for all.
If you're a publishing professional who craves an explosion of insights, top tips and advice from industry people – always in a strictly social and informal setting – BookMachine Unplugged is for you.
Browse the other BookMachine Unplugged 2022 events here.
Ticket details
This event is £5 +VAT or FREE for BookMachine Members. Log in to your member account before booking and your discount will be applied automatically at checkout.
Become a BookMachine member for £10/month and book onto all six events in the series for free.
Can't make it to the live event? A recording will be available for all members and ticket holders to watch after the event. Be sure to book your place in advance of the event* to receive the link to the replay!
*Please note: The recording won't be available to sign up to receive after the event has ended. Advanced registration is required.
Accessibility information
This is an online event and will take place on Zoom webinar. Please be sure to book your ticket to receive the Zoom link to tune into the event on the day.
Live closed captions will be available throughout the event for viewers to toggle on and off. Edited captions and transcripts will also be available with the recording for members and ticket holders to access after the event.
We will also be live-Tweeting this event from @BookMachine on Twitter, using the hashtag #BookMachine.
---
Your host
Ken Jones, Director at Circular Software
Ken is a publishing software expert with over ten years experience as Technical Production Manager, software trainer and developer at Penguin Group UK. He is the mastermind behind Circular Software, which offers workflow advice, software tools and training to publishers including Hachette, Pan Macmillan, Quarto Group and Thames & Hudson to improve how they produce their print and digital books.
Follow Ken on Twitter @CircularKen
The speakers
Kelly Goss, Founder of Solvaa
Kelly is founder of Solvaa, a consulting agency that helps businesses to become more efficient, save time and money by simplifying their processes, digitizing and connecting their systems, and automating their manual and repetitive tasks. Kelly is an automation enthusiast and specialist, a Zapier Certified Expert, Xero Certified Advisor and Pipedrive CRM Certified Expert. She is also the author of the book "Automate It with Zapier", and one of only a few women listed on the Zapier Experts Directory. In 2022, Kelly will be launching the Solvaa Automation Academy to help business owners and their staff learn about how to implement systems and automations.
Connect with Kelly on LinkedIn
Nile Frater, Founder and Managing Director of NoCode.Tech
Nile has been in the No-Code space since 2013. Through NoCode.Tech, Nile helps over tens of thousands non-techies bring their software and automation ideas to life every month. Previous to running NoCode.Tech, Nile held positions in startups and large organisations, including Lloyds Banking Group, in departments like Marketing, Engineering and more.
Follow Nile on Twitter @Nile
Helen Wicks, Executive Director at Bonnier Books UK
Helen has worked for many years in the world of publishing and performance marketing, for names as diverse as Reader's Digest, Bertelsmann, Time Warner, and Bonnier Books UK. In her current role, she is responsible for the portfolio of children's imprints at Bonnier Books UK. In this role she is proud to publish, among many others, Jonny Duddle, Wilbur Smith, E. Lockhart, Holly Black and Konnie Huq alongside a number of lucrative licenses, including Disney, Marvel, Sophie la girafe and Harry Potter and the Wizarding World.
Follow Bonnier Books on Twitter @bonnierbooks_uk
Kieran Hood, Design and Development Manager at Bonnier Books UK
Kieran is originally from a magazine background and has had wide range of clients, from Virgin Atlantic to Rio Ferdinand. He's been in Publishing for over 20 years and has spent the last 7 with Bonnier Books UK. He is the Design and Development Manager for the Children's Trade, and is focused on improving processes and maintaining the excellence of the imprints from a creative and technical standpoint.
---
Find out about our partner for Talking Production

Typefi
DO MORE by automating your content production. Professional layouts that take mere minutes, instead of months? It's possible, with Typefi! Typefi is a world-leading automated publishing platform built on Adobe InDesign Server, that enables your team to rapidly produce content using dynamic InDesign templates, and design-driven intelligence. Typefi is designed to streamline in-house production, saving your team time, money, and layout headaches. Creating content for print or online, e-books, HTML, XML? Do it all from a single source of content! Working in Word, an online authoring platform, or assembling modular content from a CMS? Typefi seamlessly pulls content from wherever you manage it. You maintain creative control, while your Typefi software smoothly takes care of all the typesetting drudge work. Say goodbye to manual errors, time-consuming layout changes, reformatting for different outputs, and waiting for outsourcers to deliver revisions—create perfectly-designed content every time, fast!
Visit typefi.com to learn more.
Related Events