Virtual Event
Talking Editorial (BookMachine Unplugged Online 2022)
23 March @ 6:00 pm

-

7:00 pm

GMT

Virtual Event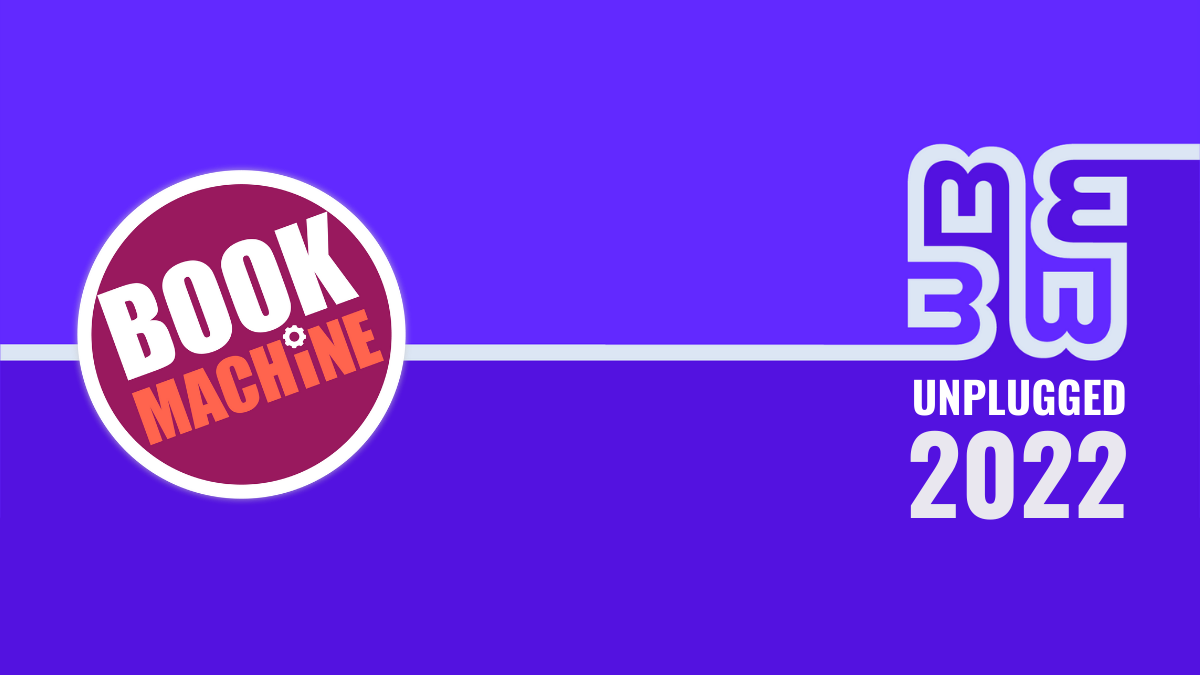 Thanks to our Editorial Stream sponsors: CatStone Books, the CIEP, Oriel Square and Westchester Publishing Services
The evolutionary role of the Editor
The modern editor's role is now fluid and expansive, requiring a multitude of skills. Boundaries between the traditionally separate roles of editor, publicist and marketer are blended and go beyond the traditional editorial, PR and marketing relationship.
So where does commissioning start and marketing and PR end? 
Join Magdalene Abraha, Mireille Harper and Ore Agbaje-Williams on Wednesday 23rd March from 6-7pm GMT for a conversation about what it means to be an editor today. They will reflect on how editors are now under pressure to track what the audience thinks, wants and knows, and will consider how their role goes beyond working effectively with other departments to combine elements of all these different skillsets. They will consider how editors have to listen to their audience and liaise more heavily than ever, and at the same time are held accountable and challenged by the readership. 
The role of the editor has been demystified and shaken. It's no longer about the editor and their innate taste making or curation skills. Register now for a frank and refreshing discussion on what this means.
Talking Editorial will sit within the Editorial Stream, which runs throughout 2022. In the Editorial Stream, you can find upcoming events, interviews, details of our Stream sponsors, blog posts and resources to help you learn new skills and develop in your career.
About BookMachine Unplugged 2022
The Unplugged Online event series is designed to help inspire you, build on your knowledge and reveal exciting new ideas for you to harness when you're back at your desk.
The theme for this year's series is the "Year of Change". Together with our guest speakers and hosts, we'll be inviting you to discover more ways to lead the way, shake up the industry and create positive change for all.
If you're a publishing professional who craves an explosion of insights, top tips and advice from industry people – always in a strictly social and informal setting – BookMachine Unplugged is for you.
Browse the other BookMachine Unplugged 2022 events here.
Ticket details
This event is £5 +VAT or FREE for BookMachine Members. Log in to your member account before booking and your discount will be applied automatically at checkout.
Become a BookMachine member for £10/month and book onto all six events in the series for free.
Can't make it to the live event? A recording will be available for all members and ticket holders to watch after the event. Be sure to book your place in advance of the event* to receive the link to the replay!
*Please note: The recording won't be available to sign up to receive after the event has ended. Advanced registration is required.
Accessibility information
This is an online event and will take place on Zoom webinar. Please be sure to book your ticket to receive the Zoom link to tune into the event on the day.
Live closed captions will be available throughout the event for viewers to toggle on and off. Edited captions and transcripts will also be available with the recording for members and ticket holders to access after the event.
We will also be live-Tweeting this event from @BookMachine on Twitter, using the hashtag #BookMachine.
---
Your host
Magdalene Abraha, Publisher at Jacaranda
Magdalene is a writer and publisher who started her career in journalism where she was a columnist for The Independent, freelance for numerous other outlets and Group Editor of a music magazine. Whilst writing Magdalene entered the publishing world working for houses such as I.B Tauris before joining Bloomsbury publishers. She is now Editorial and Marketing Manager at the award-winning publishing house Jacaranda leading the non-fiction list. She focuses on teaching and developing new authors with a focus on diverse markets. Magdalene is the creator of the new groundbreaking book series 'A Quick Ting On' dedicated to black British culture. She was voted into the Bookseller's Rising Star list 2019 and has been widely featured in the media.
Follow Mags on Twitter @mags_ab
The speakers
Mireille Harper, Editorial Director of Bluebird Books
Mireille is Editorial Director of Bluebird Books, an imprint of Pan Macmillan, and is a writer, sensitivity reader and communications consultant. Mireille is a contributor to Timelines of Everyone, The Black History Book and Migrations (all DK) and the author of Timelines from Black History (DK). Her essay, 'Why Passivity Will No Longer Do' is published in Feminist Book Society's anthology, This Is How We Come Back Stronger (And Other Stories).
Follow Mireille on Twitter @mireillecharper
Ore Agbaje-Williams, Commissioning Editor at HarperCollins
Ore is a commissioning editor of fiction and non-fiction at HarperCollins Publishers. Most recently she published OF THIS OUR COUNTRY, a collection of essays by Nigerian writers, and upcoming publications include debut novels WILD FIRES, THE ISLAND OF FORGETTING and THE UNFORTUNATES, as well as a new novel from Kirstin Chen, COUNTERFEIT which has been optioned by Sony Pictures TriStar for TV.
---
Find out about our partners for Talking Editorial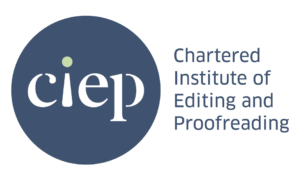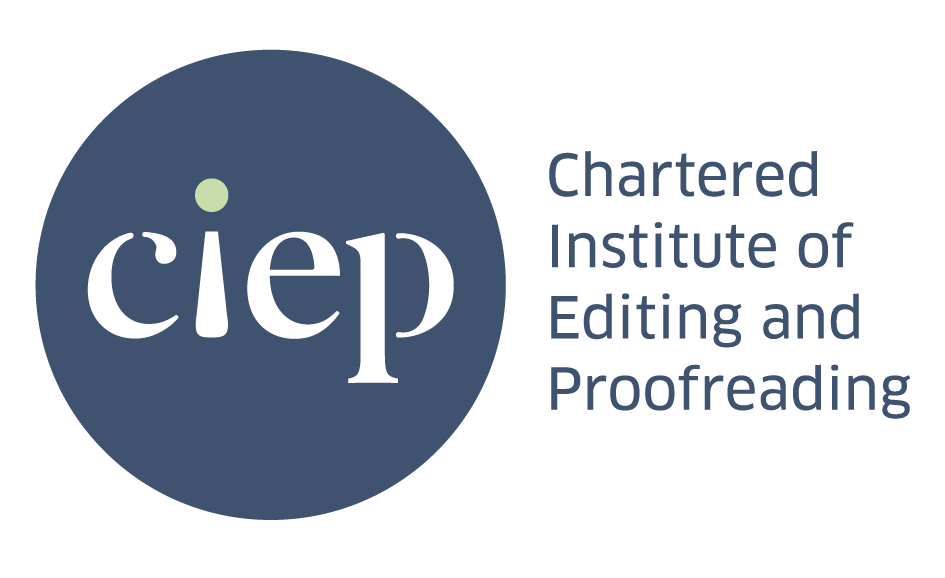 The Chartered Institute of Editing and Proofreading (CIEP)
The CIEP (Chartered Institute of Editing and Proofreading) is a not-for-profit body promoting excellence in British English language editing. We set and demonstrate editorial standards, as well as being a community, training hub and support network for professional editors and proofreaders – the people who work to make text accurate, clear and fit for purpose.
We aim to be:
the recognised authority on editing and proofreading in British English
a supportive community for editorial professionals who are working to high standards
the go-to body for advice, information, best practice, training and qualifications
the place to find trusted editorial services.
We have over 3,500 members in the UK and beyond, with a growing international membership, who work for a wide range of clients – publishers, businesses, government and other organisations, academic institutions and authors. We formed in 1988 and were known as the Society for Editors and Proofreaders before being awarded our Charter in 2019.
Visit our website for more information.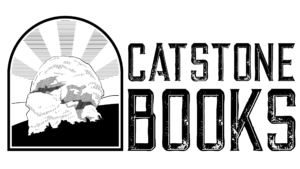 CatStone Books
CatStone Books is one of the publishing industry's fastest growing nonprofits. In addition to publishing world-class speculative fiction by traditionally marginalized voices, their work in promoting minorities often overlooked by the industry includes the annual $10,000 Samuel R. Delany Fellowship, a book donation program that aims to place over 1,500 books by BIPOC and LGBTQ+ authors in public schools, and Wink BC, an initiative to bring other nonprofits and advocacy groups together with tech entrepreneurs to create more accessible reading material for blind and visually impaired readers.
Visit catstonebooks.com to learn more.
Related Events