Is a royalty-only system the way forward for author payment?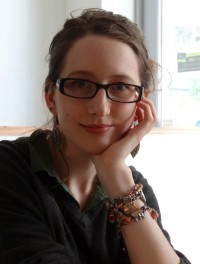 Jasmin Kirkbride is BookMachine's new blogger. Jasmin is the Editorial Intern at Tenebris Books. She is a freelance editor and published author.  You can find her on Twitter @jasminkirkbride.
Last year, The 2014 Digital Book World and Writer's Digest Author Survey revealed that of the traditionally published authors who took part in the survey, 59.3% earned less than £600 per year. A report from the Authors' Licensing & Collection Society (ACLS), What Are Words Worth Now?, furthered that average author earnings were below £11,000 per year, down almost £3,500 from the previous report in 2005. Not enough to live on and well below the minimum wage.
The debate over how we pay our authors was hot all year, and it looks not less important as we enter 2015. Clearly, many authors are not making enough money to live on, but is this because we're paying them unfairly or because their content isn't selling?
How authors traditionally get paid
Authors generally receive payments for their books via a forward, with royalties thereafter. The forward is a lump sum paid to the author by the publisher when the book is first purchased. The author's royalties are then taken by the publisher and kept until such time as the author has effectively paid back their forward. It is only at this point that they begin to receive royalties. This is termed 'earn out'.
Most authors, however, will never achieve 'earn out'. The majority of books purchased by publishers do not return the initial investment of the forward. Publishers rely on the big sellers, those one in a thousand books whose profits exceed their forward and can make up for all the titles that didn't.
So we can see why the figures from the studies above might seem misleading: it is expected that most of the books out there wouldn't make enough to support their author, which would bring all average author incomes down.
Problems with forwards
Though some say that paying authors is basically 'charity', they inescapably provide the raw materials our industry needs and without that, we have nothing to sell. The question is whether we are paying them fairly, and whether this is possible whilst continuing to be a profitable as an industry.
Pragmatically, simply, a book is valued in terms of its sales. If a book earns more for the publisher, the author should be rewarded higher than those whose books do not sell as well. Under the current system, this is not strictly the case. Authors whose books are successful earn less than they might if they were not accounting for all the books that don't turn a profit. Meanwhile, the authors whose books don't turn a profit have made more money than they should have done. In this respect, paying authors by a royalty-only system would be fairest.
What about literary value?
Of course, there are issues with a royalty-only system: it would annihilate the titles we publish for love instead of sales. This is just one idea of many. At the end of the day, we will likely see a whole plethora of different payment methods emerge, some of which will work and others of which won't. What is clear is that not the debate has opened change, though slow, is inevitable.