Publishing 2020: an Advent Calendar of change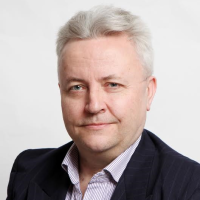 In the run up to Publishing: the next 5 years, BookMachine will be featuring a number of opinions about what might be next for the industry. This is a guest blog from Christopher Norris. Chris is editor and development executive for the Insight Film Festival. He also freelances as CopyGhosting Editorial Services. You can follow Chris on Twitter (@InsightFF and @chris24n) and keep up to date with the Insight Film Festival via the website's news and blog items that he writes, edits and/or curates.
As BookMachine celebrates 5 years of gazing into the book trade crystal ball, here is a personal collection of suggestions to generate debate that may happen if publishing 'turkeys' react positively to media trends and finally 'vote for Christmas':
Amazon will become transparent about publishing sales statistics – or else a competitor/hacker will take market share by doing so (h/t Tech in Asia, Kitabain in Pakistan; Sierra Vista Herald, Amazon culture cartoon)
Jeff Bezos will be slow to embrace the next disruptive media shift, like Rupert Murdoch and Bill Gates before him, and waste time on geeky side projects (h/t Fast Company, the science behind broken work cultures; Denver Post, drone cartoon)
There will be convergence between film and books via a disruptive series of apps and new companies (h/t Wall Street Journal > CIO Journal, techs impact on media; Macquarie University, convergence cartoon)
Ebooks will become much more interactive (h/t Digital Book World, Blackwell's ebook press release; Prospect, interactive ebook cartoon)
Copyright will come under even more threat (h/t EurActiv.com, Carole Tongue interview; Ted Goff, copyright cartoon)
Curation will make a huge comeback, so editorial judgment (in publishing companies, blogs and apps) will be vital (h/t Huffington Post, the curation explosion; Open Colleges > InformED, curation cartoon)
Publishing will become a networked, online cottage industry (h/t Tech Times, Sasha Matthews interview; CartoonStock, cottage industry cartoon)
Analytics will be seen to be limited in their ability to predict bestsellers (h/t Association for Talent Development, smart data analytics; eQuest, analytics cartoon)
Recommendation engines will get more sophisticated (h/t Business Standard, Bill Roberts interview; KDnuggets, recommendations cartoon)
Short stories will revive, delivered by smartphone and tablets (h/t PCMagazine, Flipagram app review; LovinggoodMSDigiTools > Randy Glasbergen, short stories cartoon)
Fiction will be written (mostly ghostwritten) by vloggers, bloggers, 'X Factor' contestants and web filmmakers (Telegraph, Zoella novel was ghostwritten; Jantoo, ghostwriting cartoon)
Fiction projects will launch simultaneously in different media – film, game, book, app, ebook, web, theme park experience, etc. (Los Angeles Times, Disney's Star Wars marketing campaign; Andertoons, intellectual property cartoon)
Novels will be published in instalments online with payment by the chapter (h/t Washington Post, the serialised novel; CartoonStock, serialised fiction cartoon)
There will be a reactionary boost in hardback literary fiction – like lovers of vinyl records (h/t New York Times, the creative apocalypse that wasn't; CartoonStock, literary criticism cartoon
Creatives will have talent patrons, not literary agents – although patrons will employ people with literary agency skills (h/t The Independent, bring back the patron; CartoonStock, artistic patron cartoon)
Marketing will replace sales as the driver of content (h/t Marketing Land, jump-start your content marketing; Domino Theory, marketing cartoon)
Publishing dates will become coordinated online launches, backed with huge marketing budgets – deals between sales teams and distributors/retailers will disappear (h/t Flix Premiere, 'Democratize Cinema' campaign; Phase2 Technology, online launch cartoon)
Creatives will film 2-minute elevator pitches to upload YouTube/Vimeo, with or without publishers. This will replace the writing of synopses (h/t ChicagoNow, create a great elevator speech; Andertoons, elevator pitch cartoon)
3D printing at home will become the default method of publishing paperbacks (h/t Yahoo Canada News > Daily Brew, library innovations; Royston Cartoons, 3D printing cartoon)
Creatives will make the majority of their income from non-writing activities: e.g. public speaking, workshops, lecturing, teaching, crowdfunding style perks (h/t Cinema Blend, Lord of the Rings superfans crowdfunding campaign; CartoonStock, crowdfunding cartoon)
Piracy will be officially rebranded as marketing (h/t TouchArcade, Noodlecake pirates its own game; Mimi and Eustace, piracy cartoon)
Creatives (and readers) will see their writing and their social media footprint as expressions of creatives' personalities (h/t Entrepreneur, stop listening to 'them'; Small & Big, personality cartoon)
There will be at least one leading company in publishing in 2020 that has yet to be launched (h/t Smithers Pira, publishing trends to 2020; Andertoons, forecasting cartoon
None, some, or all of the above will come true – the only inevitable outcome is that the publishing trade will look very different.
Having 2020 vision (let alone the 20/20 version) is, of course, well nigh impossible. As Marshall McLuhan famously said, in The Medium is the Massage, 'We look at the present through a rear-view mirror. We march backwards into the future.' But will we, like the Nigel Sutherland CartoonStock 20/20 cartoon, be able to tell on the optician's Snellen chart when 'Printed in China' is 'spelled incorrectly'?
The future has already begun.
– Join us for 'Publishing: the next 5 years' in London, Oxford, Cambridge UK, or NYC.
Chris has had a 25-year media career, he has worked in book publishing, television, online media and film. He served on the steering community for World Book Day in its inaugural year, was publishing consultant for the ITV book series You're Booked! and editorial director for the fiction recommendation engine StoryCode.com. He once featured in the fashion pages of the Evening Standard having dressed in black tie for a James Bond convention at the ICA – all the other delegates wore jeans and t-shirts.