All about children's publisher Award Publications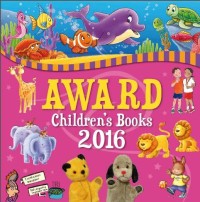 This is a guest post by Stephanie Cox, Editorial Assistant at Award Publications Ltd. Award is a 40-year-old organisation which publishes a wide variety of products ranging from picture books to reference texts, from activity books to young adult novels. Here Stephanie tells us more about their lists and upcoming titles.
As one of a small creative editorial team here at Award, I'm involved in the editing of books, organising of book fairs, design of sales material and undertaking social media and marketing tasks. I've walked away from the office some days genuinely thinking, "I can't believe I just got to do all of that and actually get paid for it!" It honestly feels like I've finally landed my dream job. And the opportunity to make a big impact on a small company in the coming years is a really exciting one.
Retro is in right now in children's publishing – which is probably why we're garnering a lot of interest for our new upcoming Sooty and Sweep titles. On top of that, our Goose & Friends series, written and illustrated by Laura Wall, has been a great success for us. Since the launch of the picture books in 2012, Goose has been translated into numerous languages and sold in over 40 countries. Audio books narrated by Bill Oddie are due for release later this year and an animation pilot is currently under production. The UK Brand Licensing Agency behind the phenomenally successful Hello Kitty, Fluid World, has also been appointed as the new agent for the Goose brand.
This year we'll be releasing books such as How to Update Your Parents, the latest title in the Louis the Laugh series by Pete Johnson, and the hilariously funny Freaks United by John Hickman. It really is a great time for me to join the company!
To find out more about Award Publications, follow us on Twitter and Facebook.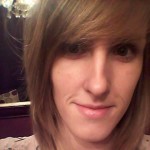 Aside from her job at Award, Stephanie runs her own blog, Words Are My Craft, posting interviews with publishers and book reviews.