Every business book is a start-up?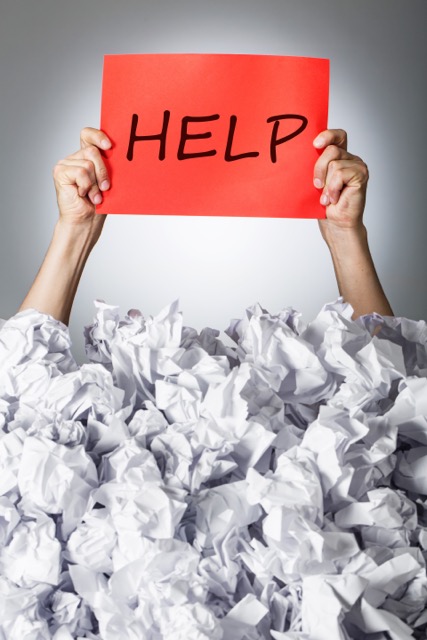 It's a terrible irony of nonfiction publishing that the people with the most interesting things to say are often too busy actually doing their thing to sit down and write a book about it.
Business leaders are not natural writers, at least not usually. They're often great communicators, especially on a conference stage or in a training workshop, but writing a book is a sustained, lonely effort and there's no reason why your average extrovert entrepreneur should be any good at it.
Which is a problem for publishers.
We Have a Deal – the book that nearly wasn't
What got me thinking about this was this week's Extraordinary Business Book Club interview with Natalie Reynolds, one of the smartest people I've ever met. She trained as a barrister, has negotiated on behalf of top companies and government, and is now CEO of AdvantageSPRING, training companies around the world how to negotiate more effectively.
She's also written a book, a damn fine one, called We Have a Deal (Icon Books, 2016), and it was Icon's Andrew Furlow who recommended that I talk to her after my Guardian article in February bemoaning the fact that there are so few good business books by women out there, and even fewer that are not aimed specifically at women.
(That's one reason Natalie's book is so refreshing, by the way: it's by a woman, it explicitly engages with the question 'is negotiation a man's game?' [spoiler: No], but it's aimed at ANYONE who wants to get better at this key business/life skill.)
But forget negotiation and gender politics; what really blew me away was Natalie's experience of writing the book.
She had around five months in which to write it so very sensibly, in textbook fashion, carved out time to write a few hundred words each day. By the time she left on a trip to Hong Kong, about three weeks before the submission deadline, the manuscript was finished and she took it on the plane with her to read it over in full for the first time.
'I hated it,' she says, simply. She hated it so much that she threw away the manuscript, deleted the file and then, to make REALLY sure it was gone, she emptied the trash folder on her computer. Her husband 'went quiet' when she told him, she says. Then when she got back home, he pointed out the obvious: 'You do realise it's due in in three weeks?'
The story has a happy ending: after three weeks of pretty much non-stop writing, Natalie submitted her manuscript on schedule. When you know the backstory, you appreciate the freshness and immediacy of her book that much more.
But it could have been very different.
Each book is a start-up
Now, Icon Books are very strong on supporting their authors editorially (Natalie was very clear on this, and I've heard it from other authors too), which is one key reason for the happy ending here. But it made me think: how many stories must have ended differently for other authors with other publishers? How many lost books are out there? How many authors have simply failed to deliver, or delivered too late to hit their moment, or produced something that didn't live up to its potential, because they didn't get the right support?
When a publisher signs a business writer, or indeed any writer, they're investing in them. They're effectively getting in on the ground floor of a promising startup. When hopeful entrepreneurs pitch on Dragons Den they're seeking more than purely financial investment – they know that having access to the mentoring and experience of a Dragon will help them succeed.
So it makes sense for publishers to protect their financial investment, to do everything they can to make it come good. Generally they're good at doing this after delivery: creating imaginative covers, selling translation rights, publishing in multiple formats at a variety of price points to hit all the markets.
But the critical time is the lonely period between the signature of the contract and delivery, when authors are up against a thousand different ways to fail and facing them pretty much alone. Procrastination? Self-doubt? Overwhelm? Imposter syndrome? Competing priorities? Writer's block? Lack of clarity? Scope creep? Check – and more besides.
What do writers need?
Sometimes agents fill this gap for literary or celebrity authors, but business books are a perfect storm: typically unagented, usually written by people who wouldn't consider themselves writers and who have competing demands on their time.
Many business book authors who've made the decision to self-publish recognize very early that the actual publishing is only a small part of the process: their immediate need is a book coach to help them clarify their ideas, overcome these pitfalls and allow them to create and, crucially, complete a book they can be proud of.
I'm seeing more traditional publishers recognize that many authors – particularly those who aren't professional writers – need access to this kind of support if they're going to deliver on their full potential: think of Springer's Author Academy and Random House's Author Portal, amongst others. This will be an interesting space to watch over the coming years, as the rich ecosystem of services for indie authors shapes the expectations of traditionally published authors.
Alison Jones (@bookstothesky) is a publishing partner for businesses and organizations writing world-changing books. She also provides executive coaching, consultancy and training services to publishers. www.alisonjones.com.