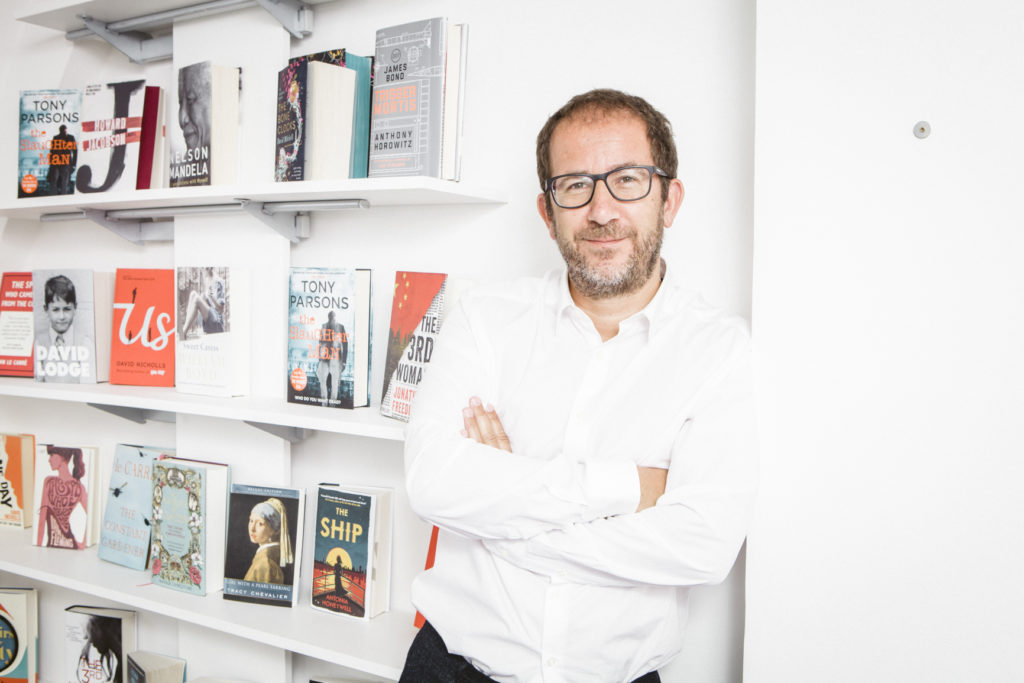 Jonny Geller is a literary agent and joint CEO of Curtis Brown. Here he follows up with some thoughts following a recent Tedx talk he gave, 'What Makes a Bestseller?'.
Print sales are up. Independent publishers are scooping major literary prizes on a regular basis. Attendance figures to The London Book Fair are up. The Creative Industries are worth a staggering £84billion and publishing takes a proud £10bn of it.
What's not to like?
Except, we are in danger of throwing much of it away.
I recently gave a Tedx talk at Tedx Oxford on "What Makes a Bestseller?" – take a look if you have spare 15 minutes. I talked about the mysterious combination of factors that conspire to hit the zeitgeist and make books pop and hit the mainstream, but it did make me think about how literary agents are in danger of becoming risk averse. The funnel to publication seems to be getting ever narrower.
What I didn't say in my talk was how publishing can sometimes get in the way of books. We all say we look for new, exciting voices that will enlighten and inspire a new generation of readers and yet we find ourselves all racing for the middle, veering towards the same vanilla, reading group friendly fiction.
Why?
The agent blames the publishers for excessive caution. The publishers blame the booksellers for second guessing what they think their customers want. The reviewers – well they just keep getting sacked.
Let's face it. If the publishing industry closed tomorrow and did not produce another new book for a whole year, there would still be too many books for us to buy, read or sell.
Publishing is breathing its own ecosystem of books that publishers and agents want to see and read, but are we forgetting about the reader? Are we supplying books readers want to read?
Last year, when I read The Martian and saw Dr Foster on BBC, I began to worry about this issue. I enjoyed both, but guiltily. I had a creeping unease that had either project come into my office, I would have asked for edits to "clean them up" a bit. And I would have probably ruined both. People were talking about Doctor Foster at the water cooler because of its uneven and contradictory moments. But that is exactly what made this familiar story of adultery, different. Would we have edited out the very thing that made these stories stand out? Sometimes, books come to the reader directly from self-publishing because we in publishing do not think they work to our criteria.
Editorial taste is, rightly, a highly prized commodity in publishing – the battle between sales/marketing versus editorial vision is often talked about. What we in the publishing industry need to think about is: why we are so reactive? Are we listening to what readers want – originality, difference, dare I say, diverse voices? The bigger the publishers get, the more likely decisions become "corporate" and "strategic".
The only "strategy" a publisher needs is to publish good books better.
The rise of the self-publishing phenomenon has resulted in, counter-intuitively, caution. The thinking is, I suppose, that these books will come to the big publishers eventually. Publishing is about sticking your neck out and daring people to buy the book you invested in.
Of course we all want dead certs based on what has sold before, but if we are not selling original material that only could have come from this country at this moment of time, and all agree to give it a chance, we won't have much of an industry to boast about in years to come.