The crowdfunding publisher: David Roche interview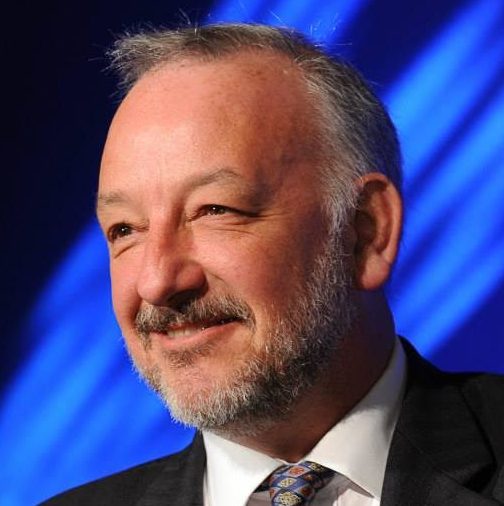 David Roche has been on the boards of HarperCollins, BookTrust, Waterstones and HMV, and was CEO of Borders and Books etc. He now runs his own consultancy business and is non-exec Chairman of London Book Fair, Chairman of New Writing North and Chair of the Advisory Board of BookBrunch. David's currently crowdfunding for his book Just Where You Left It. Norah Myers interviews him here.
1) As someone who has formally worked in traditional publishing, what about Unbound appealed most to you?
They asked to publish my book! Flattery will get you a long way… Unbound have an interesting publishing model – every book they publish has already broken even. Pre-orders/pledges of a few hundred copies mean a manuscript will get published and result in a high-quality finished copy for those supporters who have made it happen. This seems to result in a more diverse list of interesting titles rather than an increasingly homogenous and narrow list aimed at chasing the mass market. Those pledging to support the book can have an involvement in the process that is bespoke to each book. Also the authors consistently have more control of the creative side of the project to produce the book that they set out to. My book of humorous poems, born out of wanting to fire up school poetry recitations, is not your normal mainstream but there definitely is a market for it.
2) What similarities have you found in Unbound and traditional publishing?
I've not attended an acquisition meeting at Unbound, but the quality of the writing and pitch are clearly critical, as is the sales potential for the book. However at Unbound this is pre-emptive and 100% guaranteed for the published books rather than being a process more akin to spread-betting. Once the book is funded, they are very similar to the traditional publishing house with editorial, design, and production departments etc doing their thing. Trade editions are then sold out through Cornerstone (Penguin Random House) with a 50:50 royalty rate for the author.
3) What has been the most challenging part of crowdfunding so far, and how has the Unbound team supported you through it?
Once they have selected your book, Unbound provide training in techniques to target, approach, pitch to and secure the readers and pledges required to get the book funded. They also produce a professional video to help tell the story of what your book is about and why you wrote it – I was delighted to see Jonathan Coe was having his video filmed straight after I had done mine!
The crowdfunding element for mere mortals such as myself is definitely hard graft and requires both dedication and a bit of a brass neck –particularly if it's your first book and the first time you have shown anyone you know something you have written. I have been pitching the book for 2 weeks and currently have 26% of the required funding secured – many Unbound titles can take 6 months to fund so it does require persistence. The surprise to date for me, and other Unbound authors, has been that it's not necessarily the people who you would expect to pledge – family and close friends – who come out of the blocks first but some real wild cards. For most authors you need to get beyond your normal pool and enthuse people who wish to pledge because it is the book that interests them, not you.
4) Do you plan on working with Unbound for future books?
One book at a time. I can't see myself retreating permanently to the Mediterranean or the Finnish forests to wrap myself into an authorial existence but stranger things have happened. I suspect. Unbound would be the first people that I would talk to for another book though.
5) What advice would you give anyone who would like to work with Unbound after previously publishing traditionally?
Make sure that you are prepared to commit to the process of pursuing and pitching to people prepared to help publish your book. Understand what the USP is of your story and why you are the only person to write it. Also think what else you can offer by way of involvement or to add interest and value. For some authors, the writing process is everything and they don't want to involve themselves with their potential readers or are not particularly comfortable doing so. If you are one of these, and don't have a substantial existing and identified fan base that will follow you and pledge on the basis of your name alone, then perhaps Unbound is not for you. If you are confident that there's a market for your book, you have a vision of exactly how it should be published, a go get 'em attitude and want a higher royalty rate as a reward, then Unbound could be just the place for you.
Just Where You Left It… And Other Poems – (how to survive school, parents and everything else that Is unfair In life) is now available to pledge and pre-order your copy on Unbound here: https://unbound.co.uk/books/just-where-you-left-it