It pays to work in independent publishing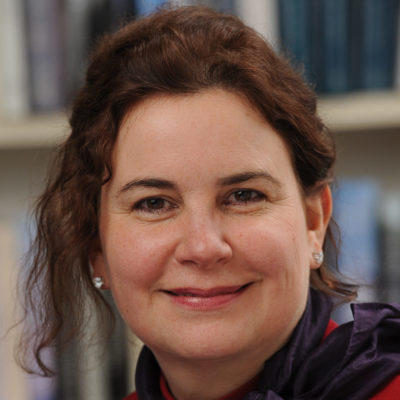 Ahead of BookMachine's event on pay and working conditions in publishing, the Independent Publishers Guild's chief executive Bridget Shine looks at working life in the indie sector. 
In independent publishing, people really matter. At the IPG, we talk regularly to members about pay and conditions, and are often struck by just how much they value their staff.
That's because in the relatively small teams of many IPG members, the contribution of every member is vital. When we undertook our biggest ever survey of members for our first Independent Publishing Report late last year, we found they employ an average of 9.3 staff—so each of them is valuable and valued. The report also showed the importance that our members place on training, and we have responded to that by increasing the learning opportunities that we offer as part of membership, including new online training packages and bursaries for those who want to improve specific skills.
We get more insights into conditions in independent publishing through our salary surveys, the most recent of which suggested that pay at all levels of publishing was increasing steadily if modestly, despite all the challenges and uncertainty in the market. It showed too how independent publishers make good use of perks and incentives to reward staff. Bonus schemes, linked to either company-wide or individual performances, and sometimes including share options, are becoming more popular. When small teams need to pull together and chip in to a multitude of tasks, these schemes can be excellent incentives.
Publishers supplement pay in lots more ways. Our salary survey found that four in five offer flexible working, for example—something that is really appreciated by staff who want to balance work and family life. Other perks include private health or life insurance, enhanced maternity pay, season ticket loans and study leave.
The IPG has a huge range of members, from big international operators down to tiny start-ups, and the scale of pay and benefits naturally varies enormously. But what companies have in common is the awareness that great staff are absolutely pivotal to their success, and an eagerness to recognize and reward good performance.
It is pleasing to note that this loyalty is reciprocated. Staff in independent publishing—and first or second jobbers in particular—tell us that their companies offer responsibilities and opportunities for progression that can be harder to come by at larger companies. "When you work in a small team you take on more responsibility to cover the workload, so you develop your skills and knowledge a lot faster," Carcanet's Katie Caunt said in our 'Me and My Job' series recently. "I've always enjoyed trying to see the whole machine… In a small independent you can really immerse yourself in every part," said Salt's Chris Hamilton-Emery. Working for conglomerates can be rewarding too, but IPG members offer some terrific and unique experiences and opportunities. They are great places to start and build careers.