5 things I've learnt from working with debut authors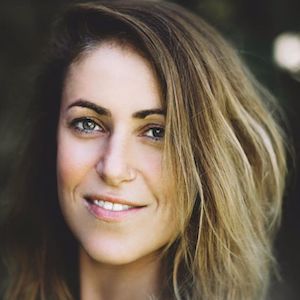 The primary motivation for starting The Riff Raff in May 2017 was to champion the work of debut authors. To Rosy and I, two debut authors ourselves, it seemed there wasn't enough being done to celebrate the enormous achievement of being published for the first time. From meeting and interviewing over 130 debut authors since we started at our events and on podcast, I've established some of the qualities debut authors tend have in common, and a few ways their inaugural flight into the world of publishing could be eased by the professionals they work with…
1. Acknowledge their achievement
Being published is a dream come true. And in most instances, one they have had for a long time. While some outliers bash out their books in indecently short time frames, the majority have been slogging away on their ideas for years. Take Nick Clark Windo (The Feed) and Leo Carew (The Wolf) for instance, both of whom came up with their plots as children. Debut authors sacrifice a lot to get published, they battle self-doubt, put up with awful employment, get their words down in between childcare, or in 500-word stints around day jobs, PhD's and roles as full-time carers. This is their moment. While publication day may mean nothing to a professional who works on multiple books per year, it's up there with the most important days of each author's life. Some acknowledgement of their journey and the emotions that surround publication will go a long way.
2. Utilise their tenacity
Debut authors toil away for years to hold the fruits of their labour in their hands. This means there is nothing they won't do to help their book baby fly. All they require is structured, realistic, accurate guidance on steps to take. Whilst in the writing trenches, your average writer won't be attempting to establish a following, build a network or reach out to people to help them promote their book… unless they are told to do so. General consensus is – if I write a good enough book, everything will all turn out fine! As publishers, you know that's not always the case. The more guidance you can give on what authors can be doing to help themselves from the day they sign their deal, the better.
3. Prepare them for exposure
Having poured their hearts, souls and opinions into a book, debut authors often hope their words will speak for themselves. It can come as a bit of a shock that post-publication they will be called upon to recount their experiences in front of a crowd. Publishers and publicists are well-versed in what to expect, what types of articles will get picked up, what lines of questioning journalists and book buyers will pursue. Briefing authors ahead of time and providing a little media training will be useful for debuts who are unfamiliar with speaking so openly about personal topics.
4. Manage expectations
When crying over your keyboard in your parents' shed wondering whether you're a fantasist for chasing this dream, the one thing that keeps writers going (bar caffeine), is visualising their book being an enormous success. Not just with friends and family but with every living being, magazine editor and film producer. Unless they were the lucky ones with bags of budget behind them, most Riff Raff authors expressed disappointment with the publicity their books received. This frustration could have been avoided if they were given an accurate idea of where they were likely to get coverage, and how few authors actually secure slots to chat with Steve Wright, or are selected for Zoe Ball's Book Club. Set realistic expectations and you won't have a disgruntled author on your hands, sending you emails demanding a meeting with Richard and Judy.
5. Guide their self-promotion
The Riff Raff is the first foray into the world of public speaking for many authors. Writers are more used to their worlds being internal, rather than put out there for others to see and judge. While self-promotion is a big part of being a successful author, that doesn't mean it comes naturally to all. In fact, speaking about themselves rather than their characters can be as alien a concept as styling their hair with a spoon. Who are their target audience and where do they hang out? Where should they pitch features and what topics will best promote their book? Guidance on self-promotion is absolutely essential.
Every time I meet a new debut author, I always chat to them about how things are going. The response is mixed. The most self-assured among them are undoubtedly those being nurtured and kept informed of their sales, publicity, strategy and everything in between. These authors feel in control and this clarity and support gives them the headspace to progress with new projects. It's an effective baseline for building strong and long-lasting relationships between author and the publisher. However, for every one of the lucky ones, there are five (or more) who shrug and say, 'I've really got no idea.' With just a few small changes you could put the minds of your debut authors at ease. Just think what they could be producing if they weren't constantly stressing about whether their book is a failure…
Amy Baker is the author of Miss-Adventures: A Tale of Ignoring Life Advice While Backpacking Around South America, and a freelance writer, writing travel and lifestyle content for a range of publications. Learn more about The Riff Raff, and follow them on Twitter.