Self-publishing audiobooks with Kobo Writing Life: Interview with Nick Coveney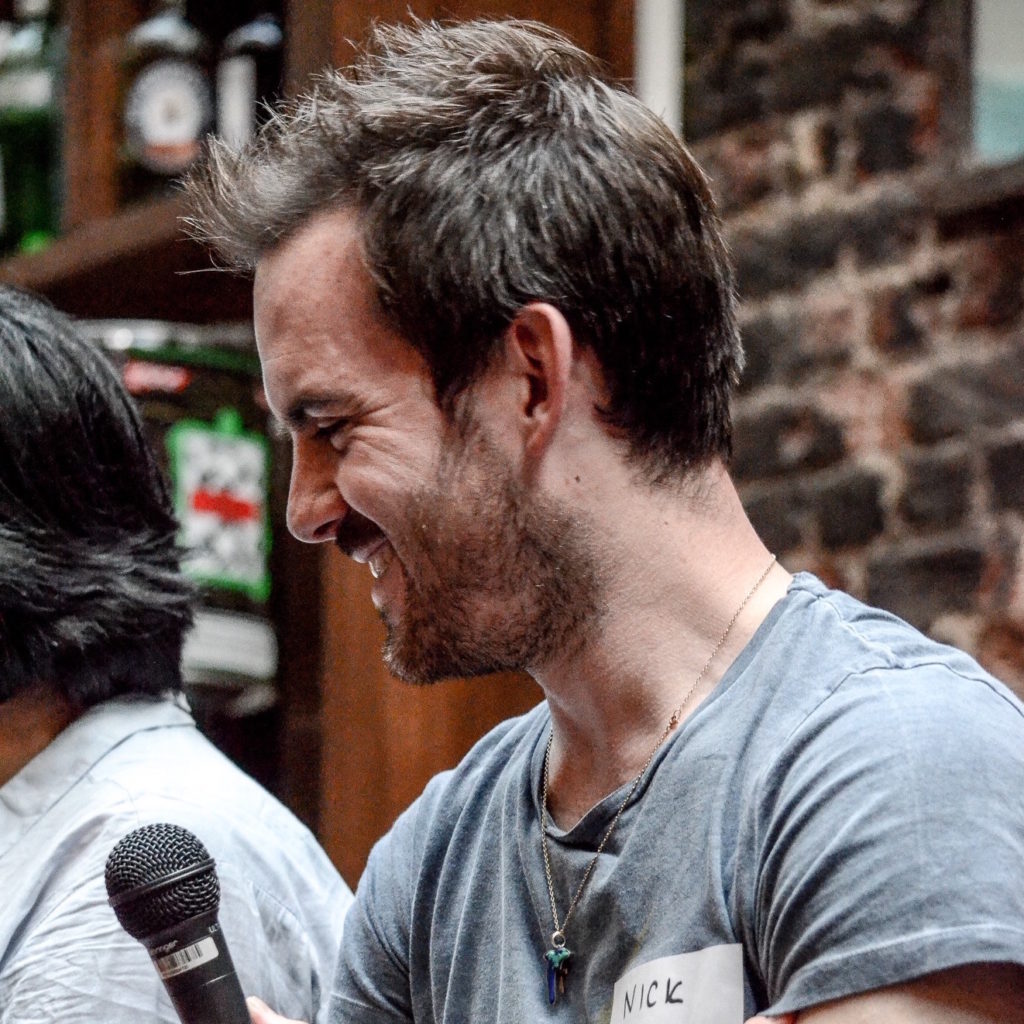 Before we start talking about audiobooks, can you give us a quick intro to Kobo Writing Life?
Launched in 2012, Kobo Writing Life is a global DIY publishing platform that empowers authors to take their publishing career into their own hands. With Kobo Writing Life, you own your rights, set your prices and can distribute your books in any country you choose. We don't ask for any exclusivity, so you are free to publish wherever else you please. We are a small team of industry experts with a big vision and an enormous passion for books, we are proud of our reputation as the most author-friendly platform out there.
How do audiobooks fit into the KWL programme?
Audiobooks are a hugely exciting growth format in publishing globally, with more and more customers falling in love with listening to their favourite titles. At Kobo Writing Life, we want to make sure that independent authors also have an opportunity to get involved and take advantage of this exciting new market. With that in mind, we've created a quick and easy upload process for ingesting audio content. An author can create and publish their audiobook as easily as they can an eBook and it'll go live on Kobo within 24 hours.
What advantages does this offer to publishers and self-published authors?
Firstly, there's ease. We're the only global self-publishing platform that allows easy upload of eBooks AND audiobooks, within one single ecosystem. We believe in reaching readers wherever and however they want to read, listeners wherever they want to listen, and as such we never ask for exclusivity. We want authors to expand their reach by publishing widely.
We also want to ensure that we're providing the best tools for authors. We support audiobook pre-orders with no future date limitation and also give authors complete control over their pricing. They can price their books in 16 currencies simultaneously and reduce the price of titles to free at any time. We're excited to see our savvy indie authors take advantage of this and promote their books in new ways. We will be providing promotional opportunities for authors that publish their audiobooks directly. We want to help authors let listeners know about their new audiobooks.
How important do you think it is for publishers to offer audio editions of their titles?
It's an important opportunity to reach a new audience and ensure that titles are enjoyed by as many customers as possible. For a long time in the UK market publishers were perhaps slower to embrace audiobooks than they could have been. Thankfully, now that the market data has proven that there is a huge commercial opportunity that has begun to change but some still think of audio editions as an after-thought which is a missed opportunity. At Kobo, we've noticed a difference between who our audiobook customer is in comparison to our eBook customer – although the source material is the same the experience of the book is completely unique. Offering titles across both formats really allows authors to discover their potential reach in a new market.
How do you see the KWL platform developing in 2020?
In terms of audio, we'll be growing our reach by offering authors the option to distribute their audiobooks to libraries through Rakuten Kobo's sister company Rakuten OverDrive. We'll also be expanding our promotional opportunities.
For eBooks, we've got some additional exciting promotions in the works. Stay tuned to our social for updates and subscribe to our weekly podcast, the Kobo Writing Life Podcast, for news updates and tips for all things indie.
Nick Coveney is Publisher Relations & Content lead, UK, Ireland, Nordics and ANZ, Rakuten Kobo. Nick has more than ten years' experience in the publishing industry, working as both an Editor and a Digital product specialist, with bestselling authors and leading brands to bring their content to life. In 2018 he was listed in the FutureBook40 as one of the top forty innovators in the publishing industry and has worked a number of leading publishers. He now looks after all Publishers, Kobo Writing Life and content media partnerships across a number of key territories for world leading e-commerce platform Rakuten Kobo.
Nick is also co-chair of the Pride in Publishing network, which aims to support LGBTQ+ members of the book trade and increase the inclusivity and diversity of the industry. You can follow Nick at @nmjcoveney, Kobo Writing Life  at @KoboWritingLife and PrideInPublishing at @prideinpub.