Recording audiobooks remotely: top tips for 'home studio' success from award-winning narrators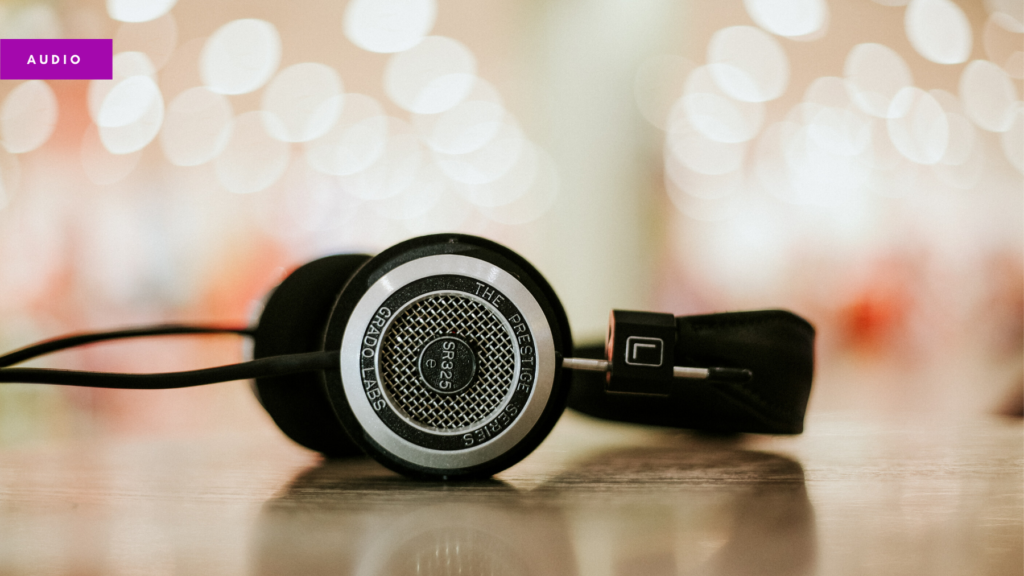 We're proud to present a first for the BookMachine blog: this article by Helen Lloyd of Raconteurs Audio LLP has an audio version as well as a text version. Click the link below to hear Helen and her colleagues describing their experiences of recording audiobooks. The full text follows below the Soundcloud link.
An increasing number of audiobooks are recorded remotely in personal recording studios in narrators' homes. Raconteurs Audio LLP is a creative partnership of professional audiobook narrators, Tim Bruce, Liam Gerrard, James Gillies, Helen Lloyd, Nigel Patterson, Greg Wagland and Malk Williams. All of us record regularly in home-based studios for publishers around the world as well as producing and publishing independently. Narrating from home does create some additional challenges – here are our thoughts on some specific topics.
Juggling projects
Despite our best-laid plans, we often have multiple projects running concurrently – this can be complicated but we find our way through somehow.
James says, 'Truthfully, while I am working on a story, it's my whole world. I inhabit it. Logically, however, when the next arrives to take its place, I am forced to move on.'
This from Helen: 'So far I've never mixed projects up – though there have been some long nights! When working on multiple projects I am obsessive about file names and folders – constantly checking and double checking.'
Greg has perhaps the best solution! 'I seldom work on more than one project at a time, because, like Fabergé, concentrating on one egg at a time is more likely to produce stellar results!'
The narrator's nightmare
Audiobooks create lots of data during their creation – and losing files is a recurring nightmare – one that came true for James: 'I had a major computer crash in 2018. I retrieved about 60% of my archives, but a score or more books were gone, perhaps forever. I learned my lesson. My data is now shared across four drives, two in the cloud in case of fire.'
Tim is equally cautious: 'I generally have at least four copies of any one file: one in a desktop folder, one backed up onto a cloud, one backed up onto a hard drive and the original audio recording files stored away in the DAW programme folder.'
Knowing when to let a project go
We all care about the quality our work, but you have to let projects go at some point, even though you know there may be room for improvement! Nigel comments, 'Everybody knows that "perfectionism is the enemy of the good". It's tempting to tinker with tiny details. Audiobooks are a collaboration. You rely on the expertise of your proofer, editor and audio engineer to let you know if something isn't quite right.'
Malk agrees: 'Once you've done a few audiobooks, you gain confidence in yourself and your choices. While I'm recording, I might redo a particular line 20 or 30 times if I'm not happy with it, but once I think I've nailed it, I move on and trust my proofer and editor.'
Listening to audiobooks is a great way to improve your own product, but a word of warning. As Greg says, 'Don't compare yourself to others. Just don't do it! Have confidence that your interpretation is unique and of value. And practise, practise, practise.'
James agrees: 'Learning is a lifetime activity. I can both admire and be critical of others' performances, though I keep my opinion to myself. I don't compare them with mine though, there is always going to be a Mozart to your Salieri.'
The geeky stuff
The technical side of audio production is a vital part of self-direction and remote recording which is gaining popularity as a viable alternative way of creating audiobooks. Not all of us find it difficult, though.
Liam says, 'I love technology; I'm always researching the latest gadgets and tech and exploring ways to make my studio run more efficiently and more successfully. I have far too many microphones and more equipment than I could ever possibly use! I lecture on recording, software applications for studio recording and broadcasting so I'm very comfortable with technology.'
Helen is not a technophobe either: 'Don't be frightened of software! Always work on a copy of any original files so that you can play and experiment without doing any damage. Work out what sounds good and what doesn't – learn to listen, really listen – you have to train your ears, which takes time. Being confident in your tech and your equipment is vital. If you're constantly worried about the technical, how can you concentrate on telling the story?'
Other challenges
Creating an audiobook entails much more than simply reading aloud and there are many challenges. Helen says, 'When time is short and you're working to tight deadlines it takes its toll. If a book is full of errors – factual, typographical or grammatical – that makes it difficult.
Tim says, 'Stamina is important: the biggest challenge is the mental and physical stamina needed to maintain concentration and vocal energy over long periods. I'm exhausted after every book!'
The rewards
But then, there are the rewards. Here are our thoughts on the good bits.
'I'm being paid… to read books! Often books that I might otherwise have paid to read myself!' Malk
'Narrating is acting, whatever the material. The opportunity to be a voice talking to a single listener, telling them a story as if into their ear, is one of the greatest privileges an actor can have.' Nigel
'What I love most is the creative flow: when everything pours straight off the page, sparks to life in the imagination, then connects through the human voice. I love the intimacy and raw wonder of the voice. What could be more fascinating?' Tim
'Narrators create a diverse cast of aural characters, invest each with truth and give laser like attention to the story while hoping you will ignore them and wrap yourself in the story instead. Get that balance right and who wouldn't be happy?' James
'It's all fascinating material. One week I'll be narrating about the US-China trade war, the next the breakdown of the Eurozone, the next I'll be in the 19th century reading a steamy Scottish Highland romance novel!' Liam
'When everything flows, when you really connect with the text, when the author's words are your words – that's the magic.' Helen
'You will encounter, albeit rarely, a brilliant author, a genius, and in that communion you come to understand a little more about the world and perhaps yourself, and hopefully impart a little of that to the listener. It's a privilege but it is also great fun.' Greg
Audio is no longer viewed as an optional extra for authors and publishers – it's a vital and vibrant part of the publishing industry. Authors are discovering the joy of creating audiobooks independently, working directly with narrators – and publishers and producers increasingly view remote recording as a valuable alternative to studio production allowing them to create more audiobooks, particularly as demand increases and studios are running at capacity.
We are proud to announce that our production of 'H. G. Wells Short Stories Volume 1' has just won a prestigious Earphones Award! You can find out more about Raconteurs Audio LLP and its members at www.raconteurs.co.uk.