Becoming a publishing freelancer: what you need to know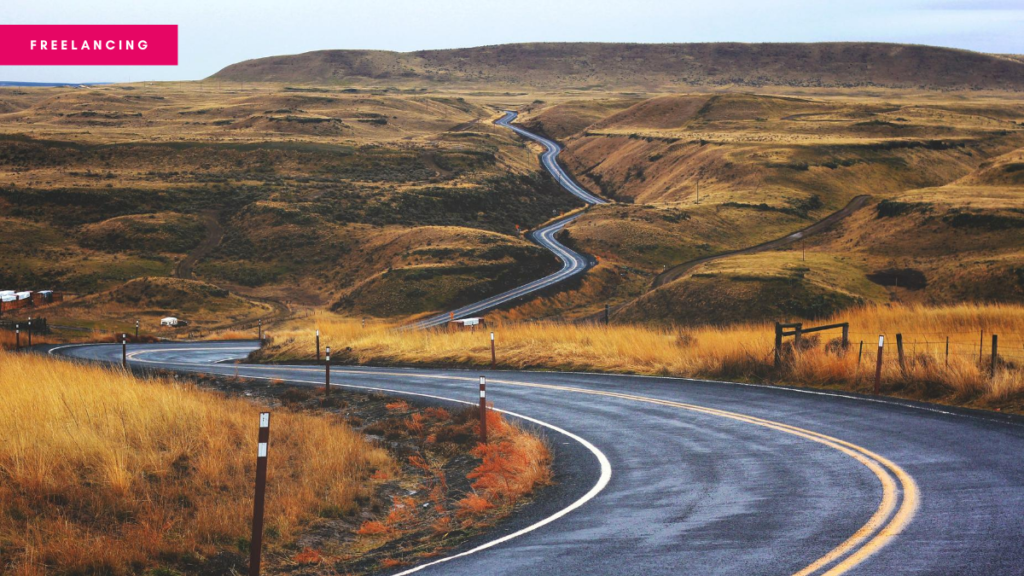 Kelly Urgan, a self-employed editor and writer, contributed an article to BookMachine in April about the four levels of editing. We came back to her in our Freelancing month to find out all the pros and cons of becoming a freelancer in the world of publishing, and to learn her tips for success.
Since the lockdown, everyone has had a taste of freelance life, but imagine circumstances hadn't been so extreme and that's a better representation of working as a freelancer. My experiences reflect the challenges of not only becoming a freelance editor but also entering the publishing industry after years of working at universities. I'll admit upfront I never saw myself owning my own business – that's the reality of freelance – and there are drawbacks and rewards.
Planning
My previous work situation didn't leave me time or energy to build up a side hustle, but I made to-do lists and constantly updated my business plan. I calculated and saved, I spent lot of effort deciding when I could quit my job and take the plunge. Yet even with the best laid plans, the unexpected has become my daily norm. When starting out my tip is to keep reminding yourself that the problems you'll face will be all things you never thought of, so don't worry about it. The challenges have always been manageable, but I have learned how much personal drive, motivation and sacrifice freelancing requires.
Accountability
If you dread going to work because of your boss, freelancing could be for you. Working for yourself means the lack of that ominous presence. On the other hand, if you're not good at keeping yourself accountable, at getting tasks done without someone checking in, at learning without feedback, freelancing can be frustrating. One tip is to find an accountability buddy – someone else who needs help to stay on top of tasks, from business set-up to meeting weekly targets.
Time Management
I can tell you one thing you'll be happy to hear about freelancing: you will not miss meetings. Ever. Without them I have regained a significant number of work hours; however, that time has shifted to tasks I wasn't previously responsible for: accounting, bookkeeping, marketing, publicity, web design, etc. When starting out, I couldn't afford to outsource, so I spent weekends figuring out what needed to be done, and the process is ongoing. I still section off several hours a week to learn new skills, and I enjoy it. My tip is to figure out one task you will never want to do and pay someone else to do it – the time and money you'll save is worth it. Do the rest yourself until your circumstances change.
Projects
One myth of freelancing is that you only accept projects you love. In the first three years, it was hard to say no to a project, and I took every manuscript that came my way. Taking on only the projects you want isn't the norm, but a bonus once you're established with a 'regular' workflow – there is no such thing in freelancing – and that ties into the biggest disadvantage of freelancing: my income is irregular, and every month for three years it has varied in amount and frequency. But I have now reached the point where I can say no. It's a matter of patience. My advice is to accept projects you want to reject because I learned far more from these projects, which built my confidence and eased my feelings of imposter syndrome.
Flexibility
Not needing to be in an office from 9 to 5 means I'm able to get things done when I do my best work. My clients are primarily in the US, and my inbox sees a lot of action in the afternoon. I learned to answer those emails late in the day, leaving my mornings free to focus on the work that needs concentration. Without the pressure of the office, I can choose when to do what. Still, I regularly work weekends, but I work fewer hours per day, allowing me time to work on my personal interests. As long as deadlines are met, it doesn't matter what time the work gets done.
Commute
Speaking of getting into the office by 9 a.m., isn't everyone happier when the commute is only seconds long? Being packed in a train is far from my idea of a good time, yet switching on and off from work without that physical change of space has made it difficult to stop working. My tip is to hedge work with physical tasks to get away from the desk. It signals to the brain it's time to relax.
Isolation
Pre-lockdown, once a week, I forced myself to stop at 5 p.m. and as everyone else was leaving the City, I was going in to meet up with friends or attend networking events. As a fairly extroverted person, I can say loneliness hasn't been an issue. Because my workdays are productive, I can spend my energy socialising with people I choose. Also I suggest staying in touch with that same accountability buddy: we call, we use Slack, we email and text, so I'm connected to another professional and never feel like I'm on my own.
Mindset
The elephant in the room about freelancing is the lack of paid sick leave, the lack of paid holiday, and the requirement to pay taxes yourself. Setting up to self-assess and getting your home office configured aren't difficult and only have to be done once. I have swapped the joys of paid holiday for taking off random weekdays to go to the museums. They are a joy without the usual swarms of weekend crowds. Having planned and saved enough for a week of sick days per year allows me to sit in bed on the days that I can't force myself to the desk. Freelancing means you run your own business, and requires developing a different mindset than working in an office. The learning curve is steep but the rewards can be worth the effort.
Freelance means adapting to constant shifts – there is no regularity but what you build it to be. It doesn't often go according to plan and frequently requires having to do and learn more than a normal job. Though it's a struggle, I've enjoyed the chance to stretch myself beyond my limits. Despite the uncertainties of freelance life, I'd recommend it to anyone who wants more freedom and who's prepared to work hard to achieve their goals.
Kelly Urgan is a freelance editor and writer based in London. She is the founder of Editegrity which provides a variety of editing services, specialising in history, fiction, and memoir. Recently she's been writing for her blog My Bookshelves Are Full about the books she's reading and her attempt to make progress on her TBR pile.