Ask Bec: How can I improve my productivity and make work more fun?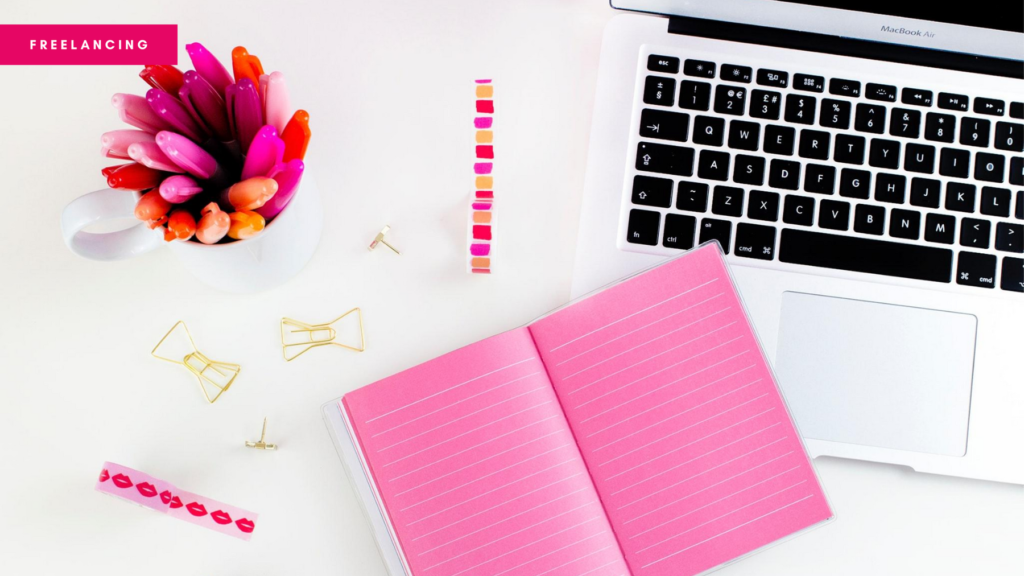 In a one-off agony aunt feature, our blog editor, Abbie Headon, has a problem. Can productivity guru Bec Evans of Prolifiko help her out?
Abbie writes:
Picture the scene… It's late July, and I've been in lockdown for four months. I was already working from home four days a week before the virus hit, but now there is only home and only this desk. I feel as if London and all other workspaces are myths. Collaborators exist on screens and may not have lower halves – the jury's out. And I. Can. Not. Focus. So naturally, I decide to tweet about my predicament:
And a miracle happens! Productivity Fairy Godmother Bec Evans replies to offer me a heart-to-heart and get me going again. And thanks to the magic of BookMachine, Bec is going to share her wise advice with our whole community. So, Bec: how can I focus, build some kind of structure into my endless and identical WFH days and become more productive? (Thank you, from all of us, in advance. We need this!)
Bec Evans replies:
Productivity advice typically boils down to three stages: work out what you have to do, find time and space to do it, and focus on getting it done. Let's start with the first area – prioritisation.
After a virtual tour of each other's WFH spaces, Abbie and I switched to screen share, and she walked me through her weekly plan. Like many publishing freelancers she works on multiple and highly involved projects at any one time. Abbie is incredibly organised – she has to be. She organises her tasks to meet the demands of different clients, scheduling time for bigger projects each day. Her prioritisation is excellent and really clear – she knows what to do and delivers to deadline.
However, her to-do list completely lacked joy and that's where the problems with concentration start. Here's my diagnosis and some suggestions to work on.
1. Break down the tasks
While her projects might be happy-making, including comedy commissioning and writing gift books, the tasks were dry, boring and far too big. 'Continue writing book' is not a step, it's a slog.
The first thing Abbie needs to do is break down her large, impenetrable chores into smaller tasks. Here's how.
Embrace analogue – write by hand, on paper and aim for a brain dump of all the tasks involved in a project. Avoid creating a list which implies a hierarchy and will force you down a specific path. The tasks should be small, scaling back bigger jobs into smaller pieces and finding 'starter steps', the quick things that get you moving.
2. Start with the easiest or most enjoyable task
When motivation is low, forget 'urgent' or 'important' and instead focus on fun. Grab your completed brain dump and a couple of different colour pens to figure out where to start.
With one colour underline all the tasks that are super-quick and easy to do. Then with the other colour underline all the things you enjoy doing – no one is judging where you get your kicks, so if sorting data in Excel sparks joy, highlight it.
Pick off any tasks with a double underline. Do one – fast. Do the next. You'll get a dopamine hit of satisfaction as you tick off tasks and that will get you motoring. This stage is all about making a dent in your workload and building momentum.
3. Design a distraction-free work space
While we were talking, Abbie's phone rang. It wasn't an urgent call, just one of the regular interruptions that pull us away from our work and can destroy our attention and flow.
Design your environment and deliberately arrange your work space to influence the choices you make. That means removing distractions and encouraging more focussed working. It's a technique from Nobel-prize-winning behavioural scientist Prof Richard Thaler called 'choice architecture' to trigger all sorts of positive actions and prevent negative outcomes.
Start with an audit of your distraction tendencies then brainstorm solutions. Go wild. To prevent interruption you might need to hide your phone, hide your cat or your husband.
4. Stop procrastinating
When we can't concentrate our mind wanders to other things. Procrastination is a natural response when we're confronted by something difficult – we'll look for something easier to do. That's why we answer emails when we should be working a big report, why we keep researching when we should be writing, or why we fire up Instagram and scroll.
If you catch yourself procrastinating repeat Step 2 and make the tasks at hand simpler, easier, more fun.
5. Stop WFH presenteeism – take a break!
Sometimes when your concentration is shot, your body is telling you to take a break. You might need to eat or drink something, perhaps you need to move, even take a nap. Do not under any circumstance stay at your desk.
Unless you take breaks you won't know how long you can concentrate for – being at your desk all morning does not translate to productivity but presenteeism.
Step away from your desk! If you want to surf mindlessly, do it elsewhere – it will help create a separation between work and time off. Even if you are still on your computer, it will feel different and you won't trick yourself into thinking you're working when you are not. Plus, you'll notice how long your breaks really are and feel guilty/motivated enough to get back to work. I keep my phone next to the kettle so on regular tea breaks I can check for messages, missed calls and get my Twitter fix.
6. Create warm-up and close-down rituals
Abbie struggles with endless and identical WFH days. For many of us, 'working from home' has turned into living at work.
Office life is full of rituals, so create some to ease you into work and punctuate your day. If you used to start work gossiping over coffee with co-workers, it can be hard to get up to speed solo. Starting the day feeling positive about your work will keep you going, so think of something pleasant to do first thing.
And when it's time to stop work, have a close-down routine. Put away your laptop, tidy your work area – whether it's a dedicated desk, your kitchen table, or the cupboard under the stairs where you keep the cat food. Shut down the work day and do something else, after all, productivity is about getting things done so you can lead a healthy, happy and more balanced life.
---
We'd love to hear what you do to keep productive while working from home. Have you beaten distraction, developed any rituals, found the fun in your to-do list, or do you have any break or napping tips to share? Comment below or tweet us on @bookmachine.