Five reasons we created the BookMachine App

For many of us, the pandemic has forever changed how we live and work. At BookMachine, we've adapted too. After many cancelled events and changing restrictions, it was clear that to keep our members connected, we had to think of something new.
That's why we created the BookMachine App.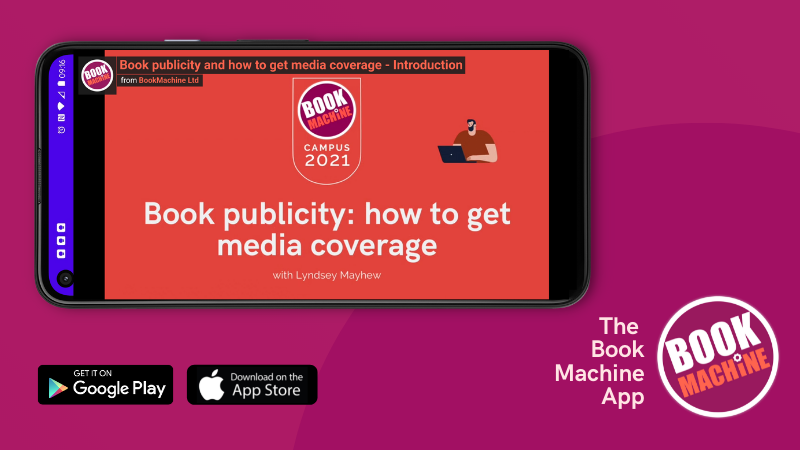 With a mix of remote and office-based teams here to stay, and more flexibility when it comes to where you choose to work (and with it we hope increased geographical diversity and accessibility to industry newcomers!), it's clear that bringing the global publishing community together from anywhere is crucial to moving forward.
With that in mind, we wanted to share our top five motivations for creating the App to help our members build skills, get connecting and expand their knowledge in 2022 and beyond!
1. Powering our community
Our community is so important to what we do. The BookMachine App keeps members expanding their network even from their own homes and across borders. Members can log into the app to chat with fellow publishing professionals around the virtual 'water cooler' – even in your pyjamas!
2. Publishing courses on the go
Making CAMPUS video courses accessible anywhere to our +CAMPUS members is another great feature of the app. Download a 10-minute module to take offline or on your commute. The courses are perfectly bite-sized for your lunch break, too. The app lets you upskill straight from the sofa, park bench or quiet spot in your offices.
3. Going global
Our international community really took off during the pandemic and keeps on growing. We had to make sure we were doing everything we could to maximise their experience with BookMachine. An exclusive app feature allows members to pay in their own currency.
4. Get connecting in Groups
Work in Design? Production? Editorial? Use our Groups to find others in your area and many more, to get chatting in-depth about your work.
5. Access the archives
As well as the entire CAMPUS catalogue of video courses, the app hosts all of our archives of Unplugged event recordings and Wednesday Wisdom Q&As – all accessible on your mobile device. So wherever you are (and whatever timezone), you can stay in the loop.
If you are a current BookMachine member and you haven't tried the BookMachine App yet, you can download it here for free on iOS and Android.
Not a member? Check out our membership packages here and sign up on the App once you are ready to join us. Whether you're an individual in the industry, a student or a company wanting membership for your whole team then we have the membership packages for you.